THIS IS MY HAPPY FACE
Badges
Pronouns

They/Them
Dex Entry
A regular writer of fanfics and other works, this pokemon loves puns, bugs, and the outdoors.
Pronouns

They/Them
Pokédex No.

147
Caught

Jun 26, 2019
Messages
Location
Nature

Sassy
(special thanks to
@Agent Nein
for the banner! c: )
​
Welcome to
The Dark We Carry!
This is a mature run based on my playthrough of
Colosseum.
It happens to be set in the same world as my other run
Dear Diary,
which you can read in that link right there! TDWC is a loose prequel, but in effect the two stories are more or less standalone.
To people who want to read it on a different site, you can find it on my ao3 right here!
All chapters can also be found in my
DeviantArt gallery!
Links to dA and ao3 alts will be provided in each update.
NOTE: LINKS TO AO3 AND DEVIANTART, WHICH CONTAIN MIRRORS, ARE IN THE PARAGRAPH ABOVE
SECOND NOTE: EXTRAS ARE LISTED IN THEIR RECOMMENDED READING SPOT
​
ARC 1: FOOL'S GOLD
Chapter 1 (check this post!)​
ARC 2: THE BURDEN OF TIME
ARC 3: INTO THE ABYSS
ARC 4: A HARMLESS SONG OF RUIN
EPILOGUE
Regarding the ruleset, since
Colosseum
is a unique game with a unique encounter system, I used a custom ruleset for it. The rules are below:
1. If a pokemon faints, it is considered dead. Period, end of story.
2. Shadow pokemon clause--due to the extremely sparse number of areas in Orre, all shadow pokemon are fair game... but only during the first battle you encounter them.
3. All pokemon must be nicknamed as soon as possible (as soon as Agate Village is reached for Espeon and Umbreon, after purification for all other pokemon)
4. If all pokemon on the team die, the run is considered failed.
In addition, this is a mature run, so you can expect certain content warnings. (Note that most of this stuff is not exactly
common,
though it is still present, and the first chapter is more or less as dark as the run gets.)
- Violence/Peril
- Allusions to sexual themes, including rape/non-consent (discussed/referenced only)
- Depression
- Major character death (but I mean, it is a nuzlocke...)
Here is a list of accolades that
TDWC
has received:
2018 Fan Run Extravaganza
Best New Written Run (Third Place)

2019 Fan Run Extravaganza
Best Antagonist (First Place)
Saddest Death/Departure (First Place)
Best Overall Written Run (First Place)

2020 Fan Run Extravaganza
Best Protagonist (Third Place)
Best Worldbuilding (Second Place)
And some wonderful fanart!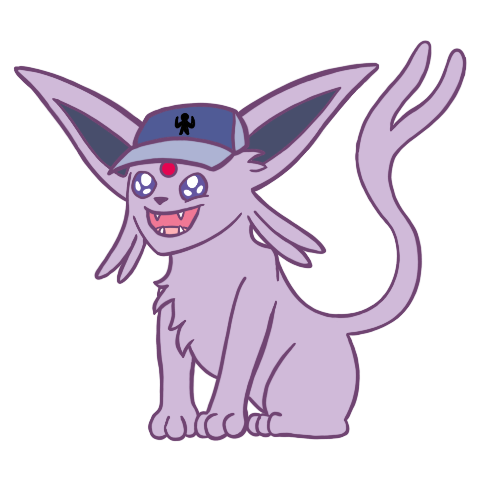 Cap in a Cap by
@TheTRUEgge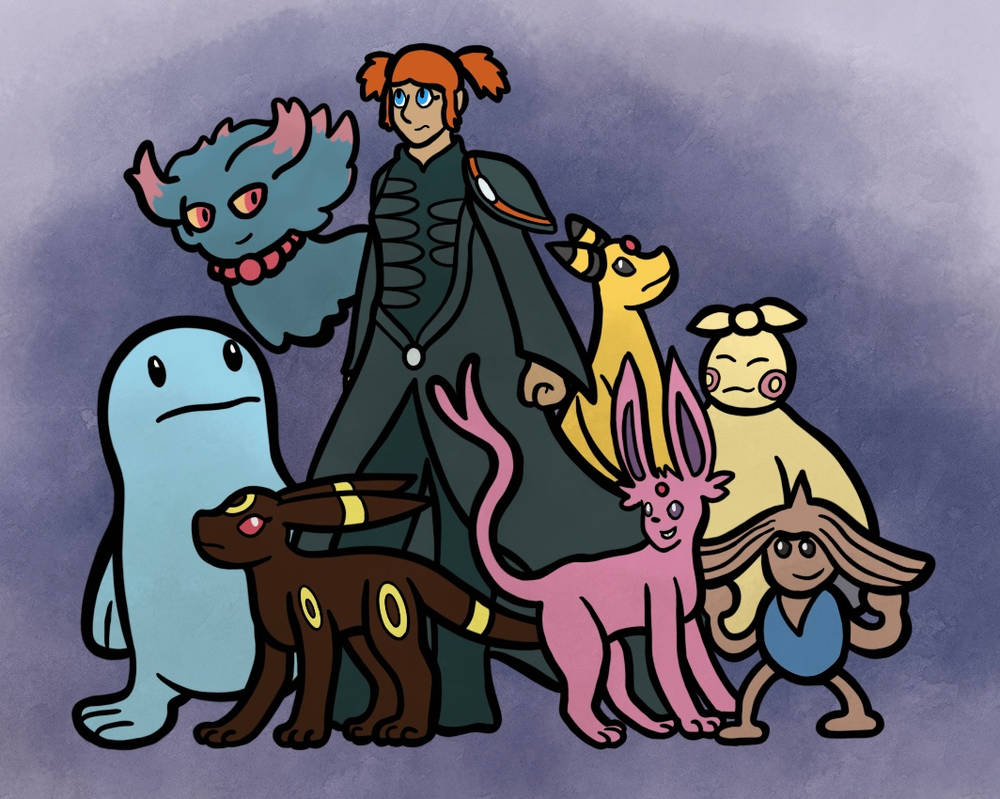 Ready for Battle by TheTRUEgge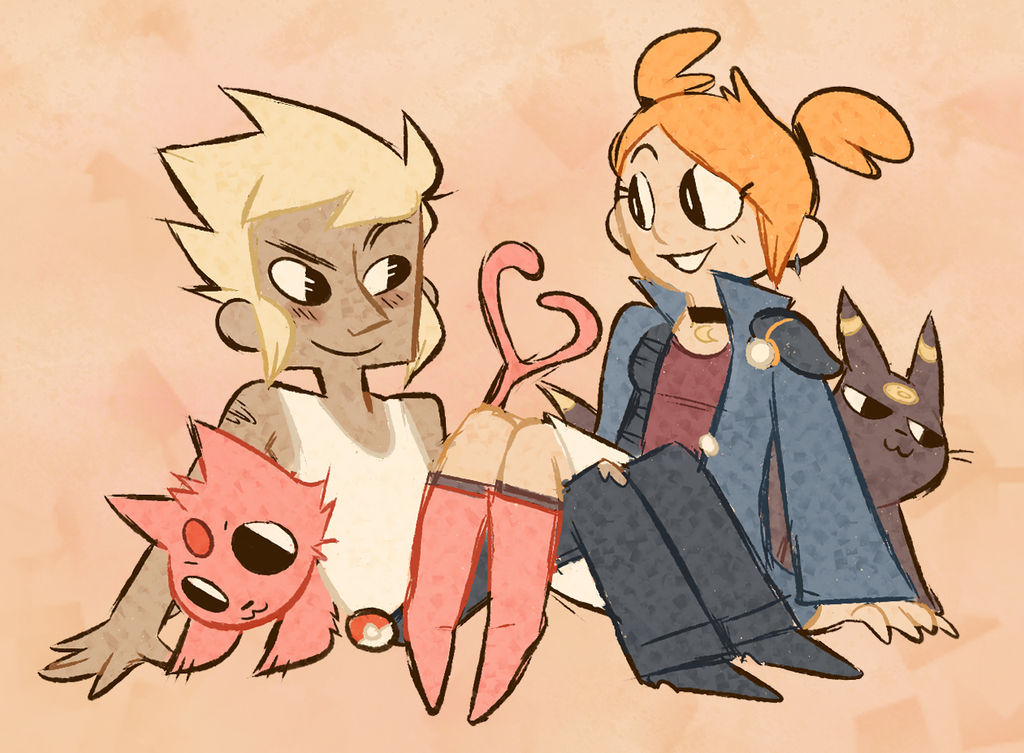 The Gang by
@CarrotChipper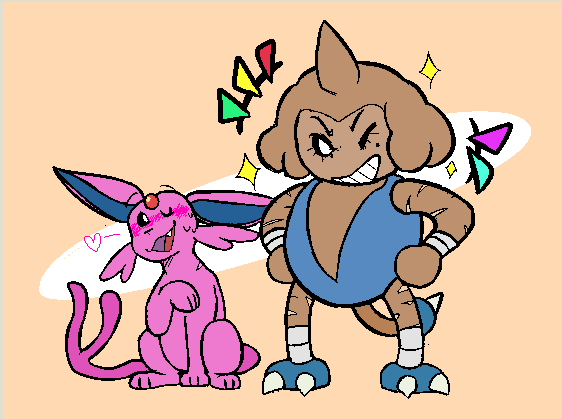 Best Boys by
@Seyuu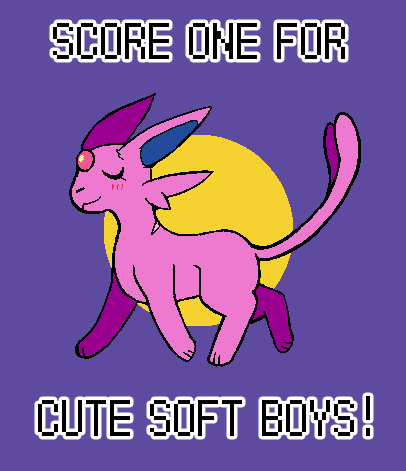 Cap's Strut by Seyuu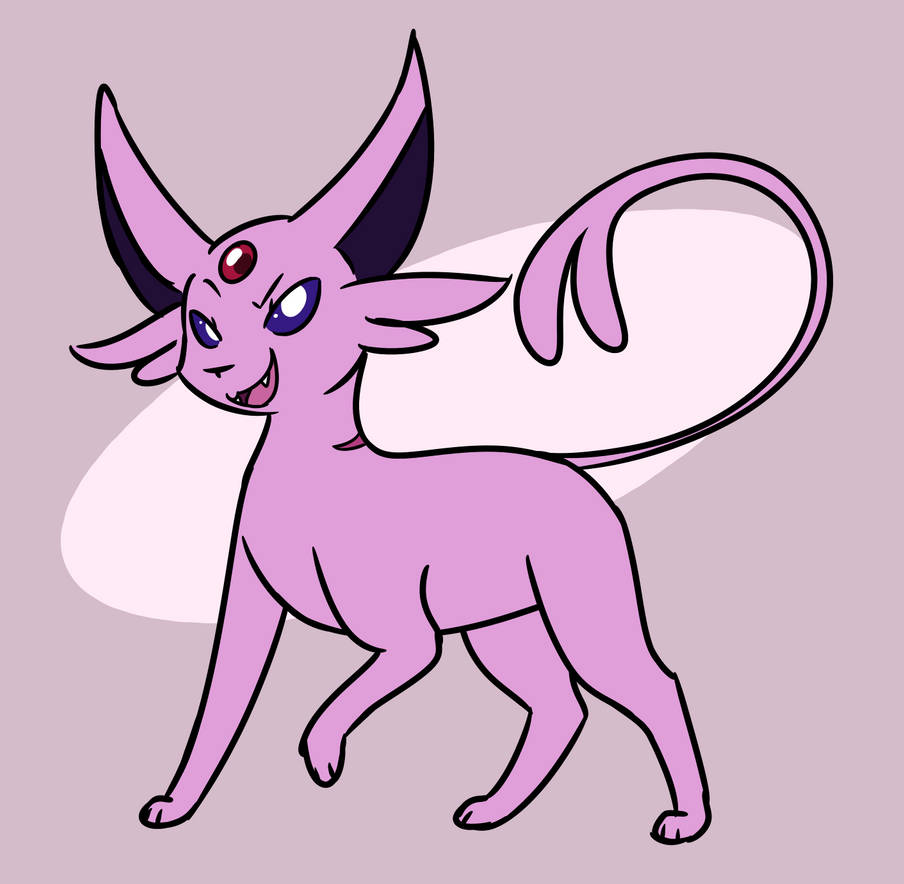 A Legendary Hero by
@Pika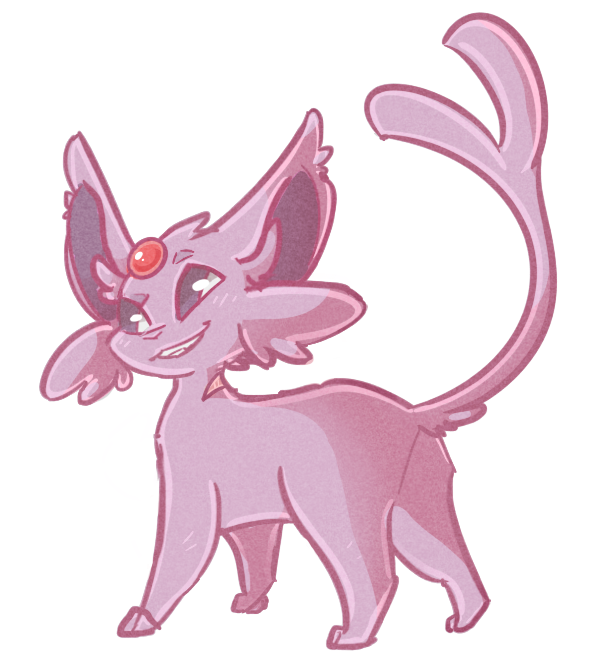 Sassy Cap by
@Woo
​
An Eevee and an Espeon sat sprawled out on a cot next to their trainer, who had already well and fallen asleep. Neither of them could remember how long it had been since he'd had a real bed - it wasn't fancy and the Espeon, Cap, could feel a spring poking at him a bit until he scooted over, but it was obviously enough.

"So." The Espeon began, a lilting tone in his voice as he held his head high.

"So." The Eevee, Luna, returned. She didn't bother raising her head from her tightly wound circle.

"As your big brother, I've been thinking." Cap began. Luna's head shot up immediately.

"If you happened to forget, you are the younger of us." The Eevee said.

Cap snickered, his twin tails flicking. "But I'm the bigger one. SO, I've been thinking a lot about this since we got here and saw all of those Pokemon." Cap swept a paw out, pointing at the other bunks in the room. There were a fair few Pokemon out and about, resting with fellow members of the Brotherhood - not a lot, but their human was hardly alone in this regard.

"That's a scary prospect." Luna buried her head back in the fluff of her tail. "Go on."

"And I was thinking that if Wes approves, we could find you a nice mate here!" Cap beamed.

Luna stared up at him disbelievingly. "What."

"I've already given this a lot of thought." Cap held a paw out in front of him. "See, I was thinking about the Houndour, but he is definitely not your type. Even though he's totally got your sour-looking charms."

"Cap." Luna said in that tone, the one only an annoyed sibling can truly reach.

"Serious? How about serious." Cap nodded. "So! With him out of the way, that narrows the field a bit. I think that Snubbull would be nice! He suits you, but honestly, I'd give him, like, a 6/10 at most."

"Cap." Luna further betrayed her irritation.

"This is important, Luna!" Cap flicked his tails again. "So, with that out of the way, I think our best option here is the Manectric. He's got the most toned muscles... he looks gruff but with a heart of gold. A charming gentleman, and did you see his teeth? Total boyfriend material."

"If you like him so much," Luna's voice grew muffled as she buried her muzzle in her tail, "you date the guy."

Cap didn't respond, not for a minute. Not for two. After a long time, he whispered, "I can do that?"

Luna's head peeked back out. "...Yes," she said, realization dawning. "You definitely can. And I'd really rather you did, instead of pestering me to see the guys you like."

Cap said nothing for a long few minutes.

"You know, this explains a lot about that Zigzagoon." Cap said.

"The Zigzagoon you ran from like a scared kit?" Luna retorted. "The one that nearly bit you in the neck, and may well have if I hadn't been there?"

"He wasn't perfect!" Cap crooned. "None of us are, in this cruel, cruel world. I mean, I'm just about there, but the rest of you? Psh. I'm willing to look past a few petty flaws."

"He tried to kill you." Luna intoned as matter-of-factly as possible.

"Alright, but the way he kinda skittered back and forth in that zigzag pattern? Precious." Cap sighed into his paws, head sinking onto the bed.

Luna shook her head, leaving him to his gay awakening. The real question was how it took him so long to realize.

She caught him next mooning over the Manectric he'd been talking about. On second thought, perhaps this had been a bad idea after all.
The crying wouldn't go away.

After a couple years here, they'd gotten used to how things were at night. Their room was the size of a storage closet, barely enough to fit the worn-out cot they all shared. The smell of thick dust and old metal dominated the enclosed space. The only opening to the outside was a small hole in the wall, fortunately big enough to let in a tiny sliver of moonlight if the moon was sufficiently bright.

Through that sliver, Cap watched Wes sleep, trying to concentrate on the human's snoring. He'd already given up on getting any real rest, so now he focused solely on trying to keep the crying out of his mind. Two seconds in, three seconds out, that's how long each snore lasted. Count to two, count to three, repeat. That's the strategy. Two, three. Two, three.

His Psybeam hit the Flaaffy square in the chest and sent it flying backward.

Footsteps crossed outside the door. Every fifteen minutes or so a Brotherhood member passed by on their patrols. For once, it might've been nice to have the job.

"Stop it!" the Flaaffy screamed, frozen in place by a mass of purple energy. "What do you want with me?! Leave me alone!"

Two, three. Two, three. Wes' face was blank, safely in the arms of sleep. Two, three, two, three, two, three--

"Please, stop!" The machine clicked and a whooshing noise sailed through the air. "I never did anything to you!" A hard slam. "Please don't--"

"Cap?"

Luna's voice floated softly behind him. He realized that he'd been flicking his tail and landed it right on his sister's side.

The screaming was gone. In its place, the thumping of large black boots, and the stifled, desperate sobs of a young boy.

"Are you crying?" Luna whispered.

Cap lifted a paw to his eye and felt a drop. He was. He hadn't even noticed, but Luna must have heard him. He opened his mouth to respond and found himself gasping for air. "It's okay. Give it a minute, it's okay," Luna said, placing one of her paws softly on Cap's tail, still on her body.

Cap took the full minute before he spoke.

"This isn't right, sis," he squeaked.

"What isn't?" An obvious question, but one that deserved to be said.

"You know what. We're... stealing Pokemon from people. Innocent people."

"Yes. That's our job, pretty much."

The sliver of light didn't fall on Luna, so Cap couldn't see her at all in the darkness. But he had a good idea of what her expression was: solemn, yet resigned. He was naive, and it had taken him a long time to understand what that face meant. In the last few weeks, he'd finally started to get it.

"Can you imagine what it would be like if we were separated from Wes?" Cap said. "We'd be devastated... frightened. Super upset. That's what we're doing to those Pokemon."

"I don't like it any more than you."

"Then why are we still doing it?"

"Because the alternative is to go back to begging for food on the streets. Do you want to do that?"

"...We got by." He didn't say it forcefully enough.

"We did, for a while," Luna said. "Then it got too dangerous. Now it would be even more dangerous if we tried to leave." She lifted up her paw and felt her brother's tail slide away.

"I'm aware. But..."

"You have to be realistic."

"Look, I'm named for a hero of justice. What we're doing isn't justice--at all." Cap barely found the resolve to keep from raising his voice. Just in case, he looked back at Wes. Still sleeping--two and three.

"It's not justice," Luna said slowly. "But we can't just walk out of the Brotherhood without consequences."

"We shouldn't have joined, then."

"Too late now... look, I get that you're upset, and it's justified. But like you said, if we did something stupid and got split up from Wes somehow, we'd be crushed. You and him are the best things in my life... I'd rather you two didn't go anywhere."

"Sis..."

Two more drops bubbled up in Cap's eyes. He pushed a paw in the direction of his sister's voice, trying to ignore the cool lines appearing on his face.

Luna reached back, and they met somewhere in the folds of the dirty, half-ripped blanket.

"Try to sleep, bro. You won't feel any better if you're sleep deprived."

Cap managed a weak grunt of affirmation, taking his paw back. A few minutes later, Luna managed to go back to sleep, and he went back to counting Wes' snores. Two, three"

He thought back to Gonzap's office. He remembered how Wes was almost silent on the way back to the hideout, said the bare minimum as he handed the Flaaffy's ball over. He remembered Gonzap laughing at Wes' sullen face, and how suddenly Wes left and went into his room and refused to speak to anyone for the rest of the day.

He thought about the young boy, whose features he couldn't remember at all because he'd been too focused on his role. He thought about the Flaaffy, stashed somewhere in the hideout. Stolen, alone, petrified. He briefly entertained the idea of trying to find the Flaaffy, sneak it out and hope no one would catch him, but there was no way he'd be able to pull that off.

Two, three. Two, three...

The crying still wouldn't go away.

He wished that, at the very least, he could say sorry, somehow, for what he'd done. But he knew it wouldn't mean anything.
With all that said...
ARC ONE: FOOL'S GOLD

It took Rui a bit of time to realize the car stopped. She blinked blearily, huffed a few breaths through her nose, and squirmed—just for the sake of it.

How long had she been trapped in this cramped, tight trunk? Hours? Several at least? A day? A full day? Possibly.

As had happened often the last few hours, the reality of her situation hit her, and she trembled and moaned slightly. The back of her throat tightened, constricting as though threatening to send up bile, but she forced it down. She had to—she was gagged, there was nowhere for it to go. Since her capture, she'd wept and shaken with sobs, tears streaking her cheeks and snot pooling on her upper lip, but she'd managed to avoid vomit. What would she do if she didn't—let it pool in her mouth, a little bit dribbling around her gag to trail down her chin and neck, dripping onto her collarbone? Would it push back into her throat, choking or suffocating her?

A dark part of her contemplated allowing it to happen. At first, trussed like game and thrown into a claustrophobic case by two leering, dirty men, she'd entertained thoughts of escape (how?), of overpowering them (with what?), of slipping away and bringing the authorities back to bear on them. Those fantasies had ebbed like the tide as minutes stretched into hours, as the ache set into her joints, unable to move or be worked. She wasn't going to escape. She wasn't going to go free. There weren't going to be any authorities coming to her rescue. Whatever designs these two men had for her, she was at their mercy.

And Rui thought she knew what designs those might be. They'd been alone, in a city unfamiliar to her, so if they wanted to kill her, she'd be dead already. But she was alive—alive and stripped down to her underwear. Both men had eyed her with hunger, and she knew what they were contemplating. She doubted—or perhaps hoped—they wouldn't leave her alive for long, but they clearly had plans in mind before slitting her throat.

To that end, wouldn't choking on vomit be a mercy?

Her head, deliriously turning the same thoughts over and over and over, registered vaguely that the car had been stopped for a good while. Ten minutes? They'd taken stops before, naturally—for gas, likely, or some other thing. But her intuition told Rui that this was the last stop.

No. She wouldn't choke. After realizing how unlikely an escape or rescue was, the crushing horror had driven her to scream—scream wildly and desperately, scream and thrash about in the trunk. Of course, the car had been going and she was gagged—she doubted either of the two had heard her, though perhaps they'd felt the thrashes. All she'd accomplished was to exhaust herself and make her throat burn. But after that, alone in the dark with nothing but her own misery for company, her despair had slowly metamorphosed into resolve. If this was her fate, then so be it—but she wouldn't make it easy on them. She'd fight, as pointless as it would be. She'd fight them.

Outside, voices were dipping and raising, speaking things she couldn't make out. There were other sounds, two. Had they taken her to some place with more people? Members of their group? She didn't care. She'd fight them. She'd lose, but dammit, she'd fight!

She rolled her ankles and bent her knees as best she could, wincing from the ache of joints stiffened from misuse. The men had gagged her and clasped cuffs on her wrists—nothing to do for either. But for her legs, they'd simply resorted to winding tape around her ankles. It had taken several hours of uncomfortable, dedicated wiggling, but the tape was off now, and her legs were free.

The noise outside petered off. The trunk would be opening soon. Rui shifted around, squirming as best she could so that her head was as far away from the trunk as possible, facing. She drew her legs back and waited.

Minutes crawled by like a glacier grinding its way down a valley. The noise had died down but somebody was fooling around with the trunk. Were they having trouble opening it? Was the mechanism broken?

Finally it cracked and pulled up.

Given how long Rui had suffocated in darkness, even the smallest light would have blinded her. But the sun was directly behind the man's silhouette, and the light seared her eyes so badly she thought she might faint. But through it all she saw the silhouette moving in. Her legs were against her body, so the man had to partially lean into the trunk to grab at her…

She squared her right heel up with his face and smashed it in. There was the satisfying crunch of a broken nose and the figure flinched back, his head smacking the top of the trunk. As he reeled, his hand clutched the inside of the trunk for support. She hammered her heel at the fingers. The man fully retreated from the interior of the trunk and said something but she couldn't parse it, the blood was hammering too hard in her ears.

More figures, more silhouettes. They reached in cautiously and she kicked at them with abandon, again and again and again—landing hits on arms and fingers and once or twice on torsos and several times on nothing at all. They were saying things she couldn't hear; there was a vague muffled sound which some part of her recognized as her own voice, screaming wordlessly through the gag. This was it! She would fight and fight and—

And suddenly a warm light the color of strawberries filled the trunk. The light cocooned her entire body and then she couldn't move. They have a Psychic pokemon, she realized. She tried fruitlessly to thrash and worm her way out as the red glow carried her out of the trunk and into daylight.

A young, playful voice, like a boy's just reaching adolescence, hit her ears. "Boy, she's fighting real fierce…"

Another, more mature voice, the deep contralto of a self-assured woman, answered. "Set her down gently. We don't her to get hurt."

The psychic energy followed the directions, relinquishing her onto the stony ground. As her eyes slowly adjusted to the brightness, she made out buildings of stone and large features of rolling water—she realized with some surprise that she knew this place. Phenac City, jewel of the Orresian wastes.

Two pokemon approached her cautiously. They looked similar to one another—both four-legged, both furry, of decent size. One was pink with large ears, a two-pronged tail, and a small but gleaming red jewel set in its forehead. The other was sleek, pure black except for soft glowing rings of yellow bioluminescence and enormous crimson-hued eyes.

An Espeon and an Umbreon—two rare pokemon she'd seen only in books or on TV.

The Eeveelutions exchanged a look and the Umbreon opened its mouth. "You didn't hurt her, did you?"

The words came from the Umbreon, and the voice was that of the confident woman Rui had heard. She tensed up, not believing it.

The Espeon turned and huffed. "C'mon," he said in his chipper adolescent voice, "you know how good I am!"

A moan escaped unbidden through Rui's mouth, filtering around the gag. I've gone insane, she thought. I'm hallucinating. This is a dream and I'm still trapped in that trunk.

The pokemon exchanged a worried look, and then parted as two people rushed towards Rui. One of them—a young man in jogging gear—gently raised her up off the ground and began fidgeting the gag out of her mouth. The other, a brunet woman in business attire, gaped down at Rui before hurriedly shedding her coat and draping it across Rui.

"They stripped her down almost naked," the woman said, a slight but furious edge to her voice. "Those—monsters."

"Hands are cuffed," the man said, still undoing the gag. "I've got her if you want to look for a key."

The woman's face tightened with more anger at that bit of information. She nodded and stalked over to the car.

The gag finally came loose and Rui heaved heavy breaths, able to fill her lungs fully for the first time in hours. "Hey, you're gonna be alright," the man said, his tone faltering. "You're okay now, alright?"

Rui simply shuddered and whimpered, still trying to process the information. The Espeon drew close and sniffed her arm; his nose was wet against her skin. "She's real stressed," he said. "I can smell it."

The Umbreon rolled her eyes. "Yes, anyone can see she's stressed."

The Espeon shot her a nasty look over his shoulder. "Shut up, sis! I'm just trying to help!"

"I'm… I'm going insane," Rui said. The words came out raw and hushed.

The jogger frowned and looked at her. "I didn't hear that. Are you okay?"

She giggled deliriously. "The pokemon… I can hear them. I must be g-going crazy…"

The Espeon drew back with a start and exchanged a muted look with his sister.

A few minutes passed before the businesswoman came back with a small key. As she worked the handcuffs loose, a third person strode towards the gathering.

Despite being younger than either the man or the woman, he exuded a commanding aura which left Rui with no doubt as to who was in charge. He radiated control, and even without a heavy canvas duster and a swollen, bruised nose dribbling a bit of blood, he still would have worn a "don't-mess-with-me" attitude. He was Rui's own age or close to it, nineteen or twenty.

After the cuffs were off, Rui rubbed her raw wrists, wincing as she did so. The motion caused the woman's jacket to slip off, revealing just how little she had; without missing a beat, the newcomer unbuttoned his duster and swept it off. "Here," he said, proffering it to her. His voice sounded congested, though that was doubtless from his nose.

His nose…

Rui remembered the satisfaction of smashing her foot into a face, and the assault on the other figures. She scanned the jogger and the woman, noticing a few bruises, mostly on their hands and arms.

"…oh," she said quietly, using the duster to cover herself like a blanket. "I'm—I'm sorry…"

The woman frowned, followed Rui's gaze to a growing bruise on her arm, and then laughed. "I don't think any of us care that much right now, honey," she said, patting Rui on the arm. "Why, even that guy…"

"It's fine," the newcomer said with a dismissive wave of his hand. And the hell of it was, Rui was sure he meant it. Whoever this guy was, he'd shrugged off a broken nose after only a minute or two. She gazed in amazement.

The newcomer squatted near her, resting his arms on his knees. Without the duster hiding his body, his build was apparent—he had the lean, muscled physique of a swimmer or a runner. His pants were black canvas, his tight tee the same color and devoid of ornament. His sturdy-looking workboots were also black. Color came from his dusty-tan hair, completely tousled and uncontrolled, and from the mirrored shades perched on his scalp. "I'm Wes," he said. "Wes Sands. You alright?"

Rui nodded, still in a daze. "Rui… Matsuhara," she said. "'m from Kanto."

Though Wes's face remained stoic, she saw the woman's brow knit, and felt the jogger tense behind her. Already, Rui knew the familiar machinery was working in the woman's head. A Kantonian name, she'd be thinking, but she speaks Unovan with a perfect Orresian accent, and that red hair…

Whatever. Rui'd spent her whole life dealing with it. She'd handle it as it came.

"What happened to the guys? The…" Visions of their cruel, jeering faces filled her mind, and she swallowed. "The ones who stuck me in there."

Wes's smile grew tight. "Their car broke down, so they wanted to 'borrow' my bike. I told them to piss off, and they grew insistent. Their mistake."

"We both heard the commotion and came running," the woman said, making a gesture that included herself and the jogger. "Not that he needed help. It was the most one-sided match I've ever seen." She looked at Wes. "Both those men had teams of pokemon, and with just two Eeveelutions, you humiliated them! It was effortless!"

Wes made the same dismissive gesture as before. "It was nothing."

"Hell yeah," the Espeon said behind him, face proud and mischievous. "Any battle with the ultimate badass involved is guaranteed to be totally one-sided!"

The Umbreon shook her head. "What have I told you about boasting?"

"It's not boasting if it's true, though!"

Rui stared at them for a moment until she realized that the people were still talking. "…thought they were just thieves," Wes was saying. "I would've made more an effort to stop them if I knew they were kidnappers.

"After the fight was over and they were running, we heard something inside the trunk," said the lady. "And that's how we found you. Um… they didn't… hurt you, did they?"

Rui shook her head blearily. "They tied me up, and took my clothes and Pompom, but they didn't—" She froze. "Pompom. Pompom! They took my Aipom!" She searched the faces of the others. "Please, do you know where she is?"

"…they didn't use one in the battle against me," Wes said. He glanced at the woman.

She shook her head. "I tore that car inside-out looking for the handcuff keys. There wasn't a poke ball anywhere inside."

Pompom was gone. Her mother's gift—her last memento—was gone. Rui had been wrong all along. Freedom was in the cards—but only for her.

She broke down and started crying. Not quiet sobs, but full on—loud, messy. She didn't care who was around. She didn't care who saw. She was free and she was safe and she wasn't going to be raped and killed and she was never, ever going to see her Aipom again.

Her three saviors let her get it out, not judging or looking uncomfortable. The Eeveelutions shooed away any inquisitive onlookers.

When Rui finished, the others helped her up. The woman—Ximena—offered them use of her flat. "I live close by," she said, "so it's no trouble. I can lend you some clothes."

"Thank you," Rui said.

Ximena nodded and then looked at Wes. "And as for you, that nose looks real nasty. If you're not going to go to a hospital, you can at least clean up at my place. I have a first-aid kit."

Niles, the jogger, offered to come with. "In case those freaks show up again," he said, cracking his knuckles.

Wes smiled. "Thanks, but I think I have it covered." He put his hand on Niles's shoulder. "Someone should probably tell the cops, though. Not to mention that I'm certain that car is stolen."

Niles considered it for a moment and then nodded. Ximena gave him her address and then he was off.

They walked off to the flat, Rui leaning on Wes for support. She'd buttoned up the duster as an attempt at modesty—not ideal, but the best she could do. It actually fit her well—she was tall for a woman, and of a similar height to Wes, who was making small-talk with Ximena on the way back.

That was only the first conversation happening. Rui did her best to ignore the second one, between the two pokemon following.

---

Ximena had insisted that Wes and Rui could both stay the night. Rui had accepted blindly—not knowing where she would go or what she would do—but Wes had taken coaxing. Only a little, though.

His nose had stopped bleeding, but was now a truly ugly mass of swelling and bruises. He'd managed to set it himself (the thought made her want to faint) and had bound it with gauze and bandages. When she'd tried apologizing for it again, he'd waved her off.

"I've had worse," he said, popping in a pair of over-the-counter painkillers. "Besides," he continued, "you thought I was one of those creeps."

Even after borrowing some of Ximena's clothes (which were not the best fit, as Ximena wasn't Rui's height, but they would do for a few days) he'd let her keep the duster "for security. Just for a day or two, though, okay?"

She'd thanked him. The duster was a deep navy, a pleasant color.

The police had interviewed her, but her descriptions of the two abductors—both short, both blond, both with glasses, one wearing a trapper hat—hadn't led anywhere, nor had the car. She'd filed a missing pokemon report for Pompom, but both the police and Rui herself knew that the likelihood of encountering the Aipom again was slim to none.

Now she was showering—a deep, long one. Rather than bask, she'd spent most of it scrubbing furiously. She needed to feel safe again, and comfortable in her own body.

After the fourth scrub, she finally relented and switched to washing her spray of red-orange hair. Unlike her hometown in Kanto, here such colors didn't attract more than a casual glance—Rui looked forward to blending in more easily.

Flipping the water off, she toweled dry, still mired in thought. Her abduction, Pompom, Wes and the others, the grinning faces of her captors…

The shadows she'd seen…

She shuddered, and not just from the chill of the water against her skin. She hadn't mentioned that yet—nor had she mentioned understanding Wes's pokemon. It was all too much to take for now.

Returning to Ximena's tiny guest bedroom (Wes was sleeping on the couch), Rui dressed in makeshift pajamas (a pair of Ximena's old sweats and a faded, slightly holey t-shirt) and flopped on the bed without crawling beneath the covers. The room was tiny, spartan, dusty, cramped, and infinitely better than being stuck in a trunk for several hours. Outside her window, Phenac looked as gorgeous in the evening as it did in the sun, the smooth stonework fading into a pleasant violet color, the faraway burble of water tumbling down aqueducts like a music box. Rui grabbed a pillow, hugged it close to herself, and against her better judgment, drifted off…

The creak of her door woke up. She snapped up—it was darker now, genuine night—tense and gasping. Two pairs of eyes stared back at her, one with a jewel inlaid over them.

"Wait!" said the Espeon in his boyish voice. "It's just us, don't be worried!"

Chest heaving, Rui eyed them. The Eeveelutions padded in.

"So," he began, "I'm Cap, and this is my sister Luna. Um… Can you understand us?"

Rui was afraid to confront the truth. Once, perhaps, that fear might have paralyzed her—but the trial in the trunk had changed all that. She nodded.

Cap lit up, but before he could say more, Luna cut in. "Wait," she said. "Let's make absolutely sure this is not just coincidence. Human, if you can understand us, then… hold up seven fingers."

She obliged and the Umbreon blinked. Cap, meanwhile, gasped with delight and sprung up on the bed next to her.

"I can't believe it!" he said. "Lady, you are the coolest!"

Rui fought down the urge to giggle manically. "So this is real," she said. "This is really happening."

Luna followed her brother onto the bed, and then the Umbreon did something Rui did not expect—she nuzzled her under her arm, a warm, comforting gesture. Cap followed her lead, and for a few minutes, Rui was content to just sit there in bliss, letting the pokemon help soothe her anxiety away.

"I know you've had a rough few days," Luna said. "And I don't know for certain what's happened to you, but let me just say this."

The Umbreon shot a confident, assured smile at Rui.

"Welcome to Orre."

---

I can't believe I finally got this project moving. I hope you're as excited as I am. First off, Agent Nein is a savant for this amazing cover and my banner--never had a better commission in my life. Go read their comics if you haven't already.

Also regarding the tone: the opening of this chapter is basically as far as I'm going to push things. This is a mature run, but expect some levity throughout. It won't all be girls in trunks, promise!

Cap and Luna are, naturally, my starter pokemon. Both were male, as they are rigged by the game to be in Colosseum. I changed Luna to be female for the story.

Enjoy.
Last edited: