I'm too tired for this.
Writer
Team Delta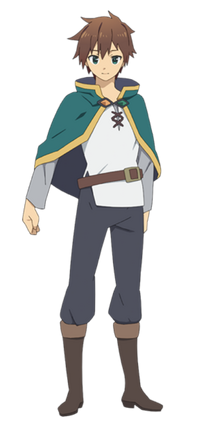 ARE YOU A NERD?
DO YOU STAY INDOORS ALL THE TIME AND PLAY VIDEO GAMES ALL DAY?
DO YOU WANNA F***ING DIE?!

WELL NOW YOU CAN!
AND COME BACK TO LIVE IN ANOTHER WORLD!!!!!

OH YEAAAAAAAAAAAAAAH!!

THAT'S RIGHT BABY, THIS IS ROLL TO ISEKAI!
THE ONLY GAME WHERE YOU CAN:

DIE
DIE EVEN MORE
ADVENTURE ACROSS THE WORLD
MEET AMAZING CHARACTERS
DIE AGAIN
DID I MENTION YOU WILL DIE?!

ALL THIS AND MORE WILL BE WHAT YOU CAN EXPERIENCE IN
ROLL TO ISEKAI!
​
Now, you know my standard RTD Rules if you've been in or have read up on any of the ones I've run. They'll be staying the same. The difference with this game is that we will be having signups.
For those who do not know, this is not an irregular practice in RTDs either, there are RTDs that have signups and RTDs that do not. This one will, due to the fact of how I intend to run it.
There will be a total of 6 slots, and 6 additional bench slots. If you at any time decide to drop out, or if you are inactive for more than 5 turns, you will be replaced by the first person in the bench slot list. You can signup again for a bench slot if this happens, so do not feel forced to participate if your schedule is busy. Thank you for your time, and happy isekaing. The game will start round 1 when the 6 Active Slots have been signed up for.
Active Slots:
1. Lucario
2. Aureum
3. Mondo
4. Ordo
5. Sugar
6. Zero
Benched Slots:
1. Toyo
2. Eevee
3. Cirr
4. Boom
5.
6.
Last edited: