S.P.D. Jack Landors
Team Omega
Pokédex No.

217
Caught

Jun 30, 2019
Messages
Location
Nature

Adamant
Pronouns

Whomst
Pokémon Type

Fire

,

Dragon
Pokédex Entry

There once was a man named Gold Roger, who was King of the Pirates. He had fame, power, and wealth beyond your wildest dreams.
BANG!!!
So It's been a good minute since I've touched a run on the forums by myself like this and I could definitely blame the great
Tapatalk Drought
that happened with the last forums, but much like the last forums I can finally announce that I will be putting an end to my Hiatus X Hiatus run A.K.A. Aloha Alola my Pokemon Sun Randomizer run which I had been going through and taking a break from my "REDNA" anthology series w/ "Hoenn Hijinx" and "Neo Y", but today we'll be continuing that series with this new installment. POKEMON GUN is a Pokemon Sword and Shield Randomizer nuzlocke with aspects of a typical hard mode rom-hack such as many of the Dreyano ones (Blaze Black, Rising Ruby, Renegade Platinum) with a few cool unique mods sprinkled in here and there to make this run though the Galar Region much more enjoyable.
Now without further ado let's begin!
1. You may only catch the first Pokemon you encounter in each new area you explore. Fail to catch it and you get nothing for the area. (Locke doesn't start until I receive pokeballs)
-1a. All encounters with said new area much be the non-overworld encounters. (I can only catch the exclamation point encounters) UNLESS it's an area with none such as the Galar Mine in which case I will close my eyes and run into the first wild overworld encounter I find.
-1b. Each seperate area in the wild area counts as a seperate catch. (ie. Giants Cap, and Rolling Fields)
-1c. After every gym I have the option to take on and capture 1 raid pokemon of my choosing (This is a hard mode hack and I'll need as much help as possible. Remember I still risk losing my team battling in raids)
-1d. In the chance that the first Pokemon encountered in the wild area is too high level to catch (Strong Pokemon) then it doesn't count and can be ignored.
-1e. Dupes Clause, Species Clause, and Shiny Clause are active.
2. If a pokemon faints it must be boxed and cannot be used in battles. Must press F to pay respects.
3. Nicknames for everyone :3
4. Gift mons count as static encounters and not area encounter
-4a. Event mons will count as gift mons (LPGE Pikachu,Eevee, Meowth)
5. Run will end when I have no pokemon left. If I black-out and have remaining mons in the PC. the run will continue.
6. Use of Curry mechanic is not allowed. It's like an infinite supply of Full Restores.
7. I am able to convert PokeDollar into Watts (Not Vice Versa) to make purchasing harder to obtain items a bit more convenient. (Once again, this is a hard-mode hack. I'll need as much help as I can get)
8. Have Fun
1. Encounter Tables Randomizes (DUH)

2. All Trainer teams vastly improved.

3. IF a pokemon or it's evolution can gigantamax. It's able to only Gigantamax (I.E.: If I catch a wild charmander and it somehow lives long enough to be a Charizard. That Charizard has the ability to gigantamax.

4. Hundreds of Pokemon have had their stats buffed, hidden abilities made available, and enhanced movesets. Some even have type changes, or completely new abilities available.

5.Evolution methods changed for trade Pokemon

6. Level curve built around EXP share.

And other surprises down the line
Imma play the language they speak in Hong-Kong. Don't tell Blizzard Entertainment or Lebron James.
The four flavors. Bagpipes, Albino Chocolate, Light skinned and Rocky Road.
I've always wanted to play as Scottish Lass. My favorite anime character. (Feels good)
Alternate universe shiny hunting me's worst nightmare.
I'm suppose to be watching a bunch of Bewears run train on that poor sap, but the algorithm had other plans.
Oh no! Fat Tony Stark is the villain. Who could have predicted this tragedy?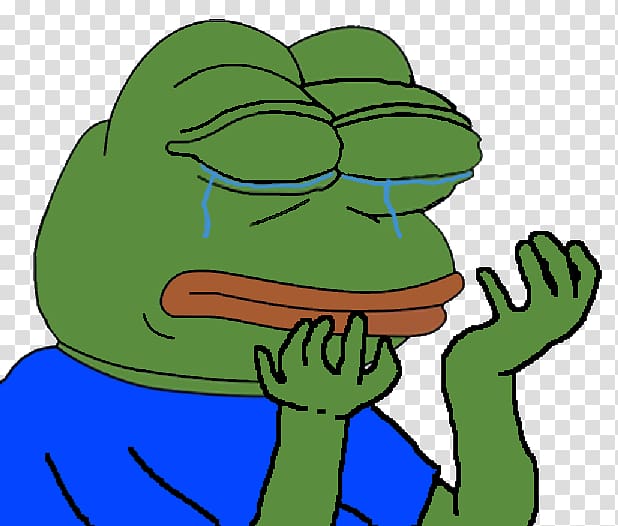 Yeah...,but It ain't no Sinnoh...
Chuggaconroy is out there having an existential crisis knowing Galarian Phanpy got the shoe for this thing.
"Look at all those Chickens" Vine(2014)
Not the kind of Rose I'd romance on a sinking tanker.
Is this what feels like to be Micheal Jordan or any E-sport ever?.
Lookatthisdood.mp4
"OMFG HE LOOKS SO COOL" (oh and Leon looks okay I guess)
Look at all these gen-wunners. They can't stop loving this sh*t.
He's about to end this man's whole career.
Charizard 4!!! coming to a cinema near you!
WEW!
Wooloo 4 never ever.
Speakin' of sequels. Here comes Hau 2.
Hells Yeah! Apparently for the low low price of $49.99 you too can just buy a Rotom.
Look Hop, I don't wanna get jumped for throwing up some stupid gang signs (Then again the gen wunners might still jump me for not repping their boi Zard.)
Ah Pokemoms. I keep getting older and they keep getting thiccer.
I'm not a big fan of hand-me-downs. That being said, If I don't start this locke this thread will be deleted...I'll get my bag.
>Munchlax
>Leftovers
Pick one.
Mum's been watching Konosuba again hasn't she?
Hey Dad. Life's been hard ever since Mom used that dark magic ritual to turn you into a living garbage disposal, but I still love you
That's a funny looking Google Stadia...
*One Bagpipe'n Later*
Back in my day we use to fish as farm kids. None of this Iphone X nonsense.
Gee Hop, how come you "MUM" let's you have
2 W
ooloo?
Well at least I have this thing...Whatever this is...
Yeah... Thank god for customization.
No Wooloo! If you break that gate the "
ILLEGALS
" will get in.
You're no "Smell ya' later", but your dialogue sure is snarky.
"Wow! Look at them graphics" -IGN reviewer getting his pockets stuffed by Masuda MID REVIEW.
"How do we top having the starting house being in the middle of a Route" said John Gamefreak, "By putting it literally in the middle of no where."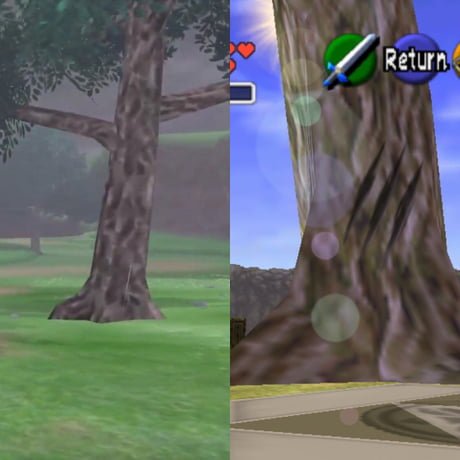 Indeed...
Why aren't these Wooloo randomized? They should be Rayquazas (K I S S I N G)
WTF! Why does Hop get this big @$$ house and this nice grill. I better get these kinda perks if I'm champion. 401K and everything.
F*ck the starter. I came for the barbecue!
Careful or his Sinnoh instincts will kick in and He'll fine you $10 million on the spot.
Wait we're leaving already? B-But the barbecue....
BARBECUE!!!!
You're a saint Mrs. Hop and Leon's Mum
Champion = Free sh*t. Got it!
Ah Pokegranmoms! They keep getting older and I keep getting thicker.
Hop sure likes Kanto for a Gen-Eighter. (WTF how come he gets colored Joy-cons? Do those come with the Champion moniker too?)
Wow Leon sure is Chad-
-Nevermind... He's just a New Yorker. (His Timberlands are probably under the bed as we speak)
Stop being so impatient and take a whiff of this scenery. *WHIFF* Smells like a potato famine...
But... Muh Encounter...
As farmer kid, I don't know much about all this "Civilization"
...Also that thing behind the station....Is that?
KIDS LOVE EM' TOO (trademark)
You ever just...Miss Cynthia?
You fools! All you see is Charizard and nothing else.
NO!!! Only Charizard!!! Nothing else!!!
Then maybe you should stop curve stomping everyone who tries to be the strongest?
No sir! I came for the art of grilling meat.
Maybe you are the strongest trainer. Willing to admit your love for an overrated lizard and whatnot.
He's fast for someone being weighted down with all those SPONSORSHIPS.
I don't want mine unless it's edible. (Knowing what number region this is... By now I'm sure there's a few that are edible)
His gift is E. coli ! Run for the hills!
Gross!
OH MY!!!
SO
MANY
(NOT YOU) OPTIONS!!!
What will I choose? Find out next time on Pokemon Gun
Last edited: