Pokédex No.

5596
Caught

Jun 15, 2022
Messages
Hey everyone! same guy here that originally did the fairy type patch for vega minus i decided to make a better complete overall hack that updates some of Vega's visuals and stuff to look even more like Procyon and Deneb in some ways, i had this idea already in 2019 but was not ready to start working on it at that time but yeah without further ado i will let my screenshots and features speak for themselves
Features
Added some Pokémon from deneb and procyon.
Galaxia added.
Fruitius added.
Demini line added.
pukuhamu line added now named yuyumuff and yuyudamé
Puribonbon switza's evo was added
almost all pokemon have new sprites from deneb and procyon
alot of old sprites were touched up by me
Sparklad (Meran glachilds opposite) line added..
Fairy type and new Fairy moves from procyon and deneb.
balance changes to make sure fairy isn't too OP lol like giving lots of fighting types steel moves ect...
but no really i really put alot of effort into the balance in regards to the fairy type

new snow tiles.
u don't need the national dex to evolve certain Pokémon now
battle backgrounds from procyon and deneb with edits by ME to match snow ow tiles.
All TRAINER SPRITE GOT A OVERHAUL.

Non canon changes...
A new legendary that's based off a scrapped design from P-D has been added its in sphere ruins in a cave close to roystar.
Cheshile and Cheshess are dark fairy .
sylveon was added and no evee was not added sorry hahaha...
sealkie and selody are water fairy.
Aldina and Almaria are ghost fairy
Leader annette (ALONG WITH HER GYM) was replaced by a fairy type gym leader named Gwendolyn personally i thought annette was highly unmemorable and boring...
The fairy girl trainer class was added all over Tohoak region in some areas
i came up with some names for the Pokémon that weren't given english names yet i think there pretty good
To do
pokedex visuals textboxes ect.... add cries for added Pokémon i currently can't acess procyon and deneb's cry files

update even more trainer sprites! Maybe more new post game stuff maybe? Vega Minus Patch...
Screenshots
:First gym puzzle solution:
Download
https://www.mediafire.com/file/84u2s45903vv9f7/Pokemon_Vega_Fairy_Edition_EX_1.3.ups/file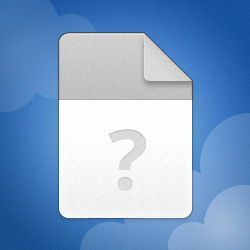 MediaFire is a simple to use free service that lets you put all your photos, documents, music, and video in a single place so you can access them anywhere and share them everywhere.
Major Aesthetic and bugfix Update.
Please patch to clean fire red rom... You have to use nups patcher and click ingore checksum...
:Credits:
Sakurasou. Dr. Akimbo for he's lovely translation of vega and the original vega team and of course myself cause most new trainer sprites were made by me except for some pokemon sprites

BATTLE BACKGROUNDS AND SOME POKEMON SPRITES WERE DONE BY THE PROCYON TEAM NOT ME!

Permision slip
Last edited: