Jet's Black Nuzlocke
Artist
Team Delta
Pokédex No.

51
Caught

Jun 15, 2019
Messages
Location
Nature

Lax
Pronouns

she/her/it
Pokémon Type

Fire

Bug
Pokédex Entry

It is born asleep, and it dies asleep. All its movements are apparently no more than the results of it tossing and turning in its dreams.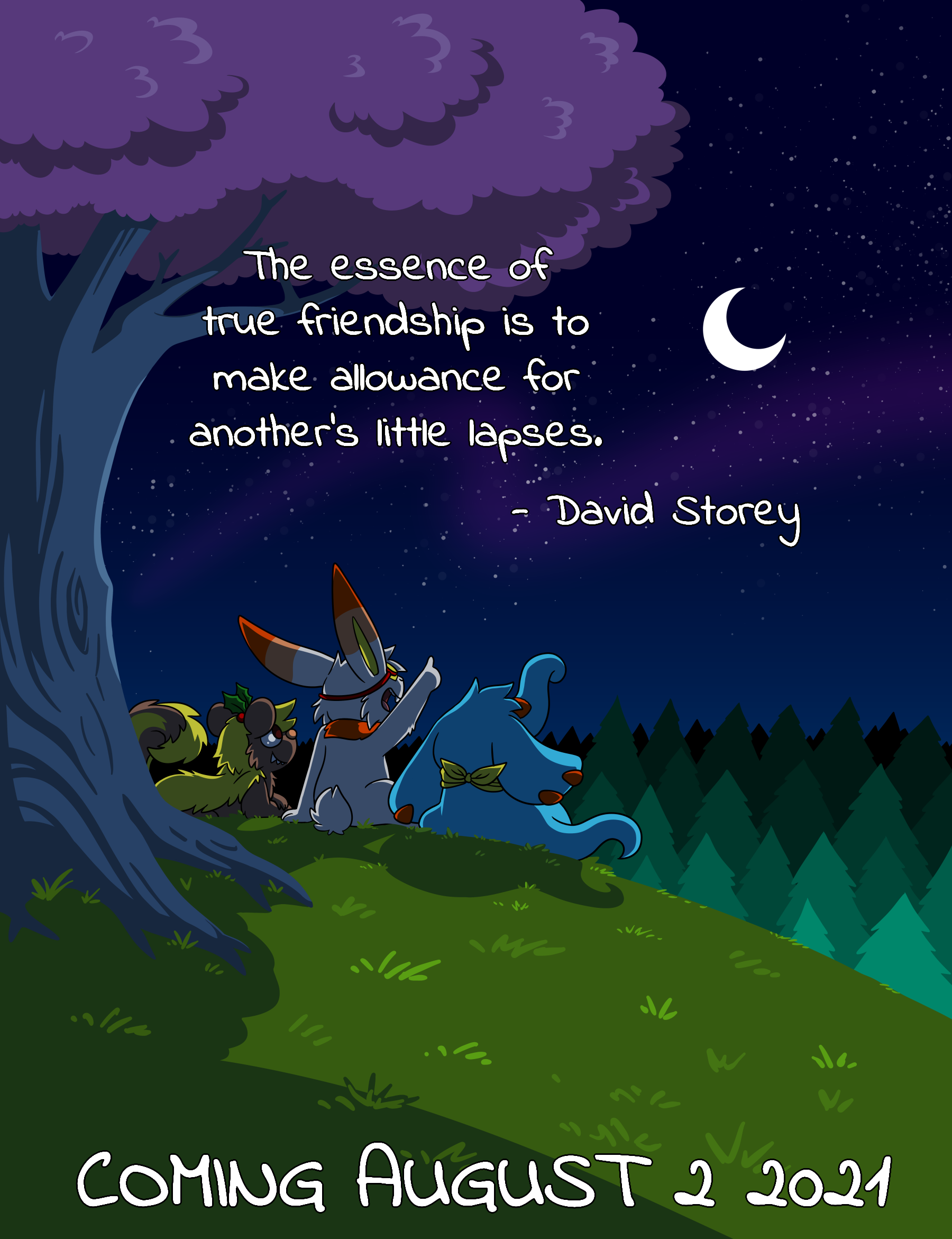 "Little Lapses"
An original story taking place in the PMD universe
by SaltnPepperBunny and ZeroProStudio
+---
Little Lapses will update every Monday!
---+
Deviant Art |
Comic Fury
|
Webtoons
|
Tumblr
"
The essence of true friendship is to make allowance for another's little lapses.
"
-David Storey​
School is out, and summer's here! Holly the Yungoos is the newest kid in Amity Village, and her first year at her new school is finally wrapping up. With her friends Cinnabar the Scorbunny and Blue the Phanpy at her side, nothing can ruin the last day of school… except for one problem: Something is bothering Blue, and she won't share what it is. To make her feel better, Cinnabar has declared that their first day of summer is going to be the best day ever! But good intentions pave the road to big trouble. Holly, Cinnabar, and Blue may be in for more than they can handle, and in order to stick together, they'll have to make allowance for each other's little lapses.
​

This is a collaboration between Pepper and I! We both came up with the story and characters together, with Pepper taking care of the dialogue, and then we both work on the art, with Pepper doing the sketches and me taking care of the rendering!​
Last edited: