Memelord
Artist
Team Alpha
Pokédex No.

115
Caught

Jun 20, 2019
Messages
Location
Nature

Impish
Pronouns

any
Pokémon Type

Ghost

,

???
Pokédex Entry

Pretty sure it doesn't exist
"It all comes together."
Status: Started 2017 (Ongoing)
Updates: Twice a month
This comic will contain swearing and mature themes like death and violence/gore. Please keep an open mind when reading!


*RECORD SCRATCH* *FREEZE FRAME*
"Yup. That's me. You're all probably wondering how I ended up in this situation-"
​
Hello everyone! This is my
disaster
Nuzlocke comic Penumbra! I started this comic back in 2017 in hopes that it'll help me improve on drawing humans as well as making a nuzlocke comic, which has been a long time dream of mine ever since I was 12!
Penumbra branches off from the Sun and Moon plot so there will be times when it strays away from the canon story. However, it still follows the main storyline and characters!
For those of you who have a keen eye, you may notice that there are codes and ciphers littered throughout the entire comic. While it is not necessary to decode any ciphers to understand the story, these codes are always a form of foreshadowing for future events and more importantly,
what the heck is going on with the protagonist??
This comic also highly encourages making your own theories! But rest assured, everything will be revealed and confirmed in time!
While this is primarily a comic run, there will be some video/interactive/written updates as well!
DA RULES
- Only the first pokemon on each route can be caught
- Once a pokemon faints, they are considered dead
- Can not heal at pokemon centers
- Can not purchase items
- Z-moves are banned
CAMEOS ARE OPEN! Click here for self-editable cameo sheet!
MAIN CHAPTERS
OTHER
LATEST PAGE
New Penumbra Update!
Deviantart Page link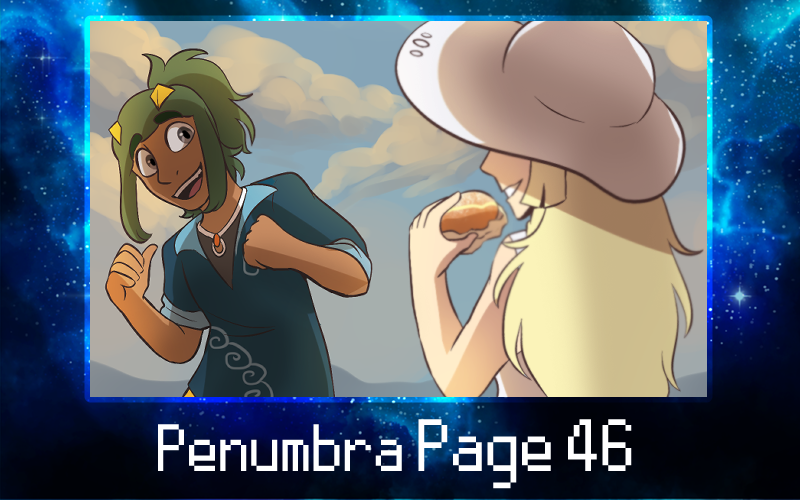 Penumbra Twitter
|
Penumbra Carrd
Deviantart
|
Twitter
Wings of Fire comic - Smoke to Vapor
Thank you reading! <3
From the bottom of my heart, thank you for all your love and support. You've all inspired me to be a better artist/writer and I am honoured to be a part of this incredible community. <3
2019 Best Teammate Gylfie
2019 Best Battle Lyrical Revelation
2019 Saddest Death
Ashfur, Remy and Gabu
2020 Funniest Run
2020 Saddest Death
Daisy
Last edited: