Johto League Champion
Writer
Team Delta
Pokédex No.

301
Caught

Jul 1, 2019
Messages
Nature

Rash
Pronouns

She/her
Pokémon Type

Dragon

Cool
Pokédex Entry

"Am I Mario's babysitter? Are you going to call me every time that guy blows his nose, or what?"
Updates between training sessions.​
I'm not committing to a set-in-stone update schedule for this project—in part because, by the nature of this ruleset, there will be a lot of grinding, and that, as you can (maybe) see, I am committing to a Photoshop element to this project, and, thus, updates will take a while to make.

That being said, I will post on my profile at least 48 hours in advance that an update is coming and will ping those who comment in the post to help readers find their way back. Thank you for understanding!
lorelocke ruleset
and thought Johto, the region in Pokemon that seems to be the most "old-fashioned" or in-tune with its legends, would be an appropriate setting…
1) If it faints, it is dead.
1a. I do not count deaths that occur before you obtain Pokeballs.
2) You can only catch the first encounter of every route.
2a. Gift Pokemon (i.e: Pokemon/Eggs that are given to you without any money/coins in exchange) count as free encounters for that area—but only one gift Pokemon per area.
2b. You can use an in-game trade Pokemon regardless of if you caught the Pokemon the NPC is asking for, but the trade Pokemon counts as your encounter for the area that the trade occurs. (i.e: If you get Rocky in Violet City, you cannot get a Pokemon in Violet City via Headbutt or water.)
2c. You can only buy one Pokemon in the Game Corner, so choose wisely!
3)
The Lorelocke Rules
(TLDR: Game mode on Set, individualized rules for each Pokemon.) by
@RubyClaw
!
3a. For lore rules that are based on time of day, I will be using the variant for games that do not have time of day. I don't like limiting what time I can play my video game. :x For lore rules that do not explicitly give a "clock-free" version of the rules, I will say that they can only stay in battle for 3 consecutive turns before needing to be switched out.
3b. I will allow HM buddies (Pokemon who are only in the party to use HMs) regardless of whether the HM is "essential" (i.e: Fly, Flash) or not and regardless of if I am normally not allowed to switch my team around.
3c. I am beginning the run on Version 1.23 of the rules, and I will be using this same version for the whole run in order to avoid confusion.
4) Dupes Clause.
4a. My Dupes Clause is this: I can try to catch a Pokemon from an evolution line I haven't caught yet three times before the next encounter "counts."
5) No restrictions on item usage, leveling up, research, or Pokemon Center usage.
6) Each floor of an area counts as a different area to get an encounter.
7) Safari Clause: I get 1 attempt for a capture in every one of the 4 different catching areas.
8) If I wipe, I do not consider the run over. Train up a new team from the PC and try again. If you run out of Pokemon in the PC, randomize 6 Pokemon to be brought back so you can keep playing. (Note: If this happens, I will change the tags to call this an "Other Adventure.")
9) The run ends after defeating Lance. (ew hgss post-game)
10) Naming theme is characters from the
Paper Mario
series.
Pokemon Sprite
Name (Location)
Name in italics if required to stay in the party by a lore rule.
Level


Move 1
Move 2
Move 3
Move 4

Move in italics if required by a lore rule.

Level 19


Tackle
Razor Leaf
Reflect
Light Screen

This proud Pokemon demands to be the figurehead of your party. It must be the first on your team whenever you battle Gym Leaders, the Champion, or your Rival. Can't
have two pokemon with this rule in your party. It is considered Royal.

Level 19


Tackle
Defense Curl
Rock Polish
Rock Throw

This pokemon falls off the nearest wall/mountain as you attempt to catch it. There is a 35% chance for every non-Steel/Rock/Ground/Flying/Pokemon with levitate that was used against Geodude/Graveler/Golem (or for the pokemon who leads the party in Let's Go) to die (after the battle). Must know at least one move with the word "Rock" in it if possible.

Level 19


Water Gun
Tail Whip
Mud Shot
Headbutt

Whenever this pokemon learns a new move, 50% that it becomes permanent and can't be unlearned.

Ms. Mowz
(Sprout Tower 3F)
Level 17


Tail Whip
Quick Attack
Bite
Headbutt

You must add Rattata/Raticate to your party right after you catch it. Then choose another higher levelled pokemon in your party. As long as Rattata/Raticate is in your party and is lower levelled than that pokemon, you may cancel that pokemon's lore rule. If Rattata/Raticate ever leaves your party, release Rattata/Raticate.

Bobby

(Violet City: Trade)​

Level 20


Extrasensory
Flash
Yawn
Flamethrower

This pokemon can't have more than 2 damage dealing
moves. You are not allowed to open a trainer battle using this pokemon.

Muscle "The Master" (Goldenrod City: Trade)
Level 20


Low Kick
Leer
Focus Energy
Karate Chop

This courageous Pokemon must be placed first in your party while you are walking in a forest, cave, dungeon or evil-team building, in which you never travelled in before.
Pokemon Sprite
Name (Location)


Timpani
(Route 30)

Only comes in effect when it is a Beedrill. This pokemon travels between our world and the afterlife, shares both the sorrows and wisdom of the dead, and demands taking part in mourning them. When another pokemon in your party dies (not by being sacrificed) while Beedrill is in your party, you may reroll once the lore rule of another pokemon in your party. If the new lore rule is activated upon catching, it is activated now instead. If you choose not to reroll, you must release Beedrill.


Bow
(Sprout Tower 2F)

This pokemon was a monk that stole from the charity of its temple and was therefore cursed to stay at this ghastly form. It can't evolve into Haunter unless it repays its debt to society by donating items worth 20,000 pokeyen to the city where its temple resides (randomize among all cities that are pre-E4 in your region where this temple is. You must go there to make the donation).

Deep Cuts

(Azalea Town)​

Must know a Dark type move if possible. Must know a Fighting type move if possible. Must use at least one damaging move before it can be switched out of battle. If it is hit by a Fairy type move it must switch out as soon as possible.

Merlee
(Route 34)

While Drowzee/Hypno is in your party you may ignore the effect of lore rules of Psychic type pokemon as you catch them and may cancel the lore rules of every other Psychic pokemon in your party . Drowze/Hypno can't have two moves of the same type. You can use HM guides (slaves) instead of teaching your pokemon HMs.

If this pokemon kills a pokemon in battle, it must stay in and kill a second pokemon (if that trainer has any). If it is switched out before that it is considered fatigued and can't be used in battle until you sacrifice either a non-bought revive or items worth 2000 pokeyen.
Pokemon Sprite
Name (Location)
Cause of Death (lore death VS regular death)

Gloomtail (Route 29)

Can't switch out of battle against Dragon and Poison pokemon. Can't use Dragon or Poison type moves. Can't be in the same party with a pokemon whose main typing is Dragon or Poison. Must know a Ground type move if possible.

Route 46 Geodude encounter's Rockslide lorerule.
Hm? Oh, hello there! Let me just pause the game I was playing, you know,
Paper Mario: The Thousand-Year Door for the Nintendo Gamecube
.
...Yes, I know that's not the pause screen.
But did you know that I've never actually played Thousand-Year Door?
Have we gotten the angry vibes out yet? Yes, I have a confession to make: The only Paper Mario games I, Bowser's Family Vacation, have played are Sticker Star (never finished it because it sucks) and Origami King (which I'm working on and am really enjoying)! I've watched my twin brother play (and complete) the original Paper Mario, Thousand-Year Door, and Super Paper Mario.
Yeah, so the only Paper Mario game I have zero exposure to is Color Splash. Sorry, Color Splash.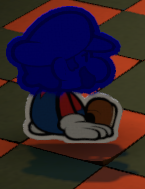 another game i haven't played but shh i am a baby who is only good at turn-based rpgs
And you know what is a turn-based RPG I
have
played?
If you are bothered by the scratch on my bottom screen (or the general well-loved quality of my 3DS), this is not the run for you.
So welcome to my playthrough of a game I have played honoring a series of games that I have never actually completed in any iteration! Roll the title screen!
I'm an experienced nuzlocker, and this isn't my
first
lorelocke
rodeo either, so I'm hoping to help provide some laughs and strategy alike!
subscribe to my channel for photoshop cs6 tips
Speaking of strategy, for those of you who are unfamiliar with the
lorelocke
need to know that, in a lorelocke, each species of Pokemon has several individualized rules available. Some of these rules come into effect during the attempt to capture a Pokemon, so it is very important that you
roll to see which rule your Pokemon has before capturing it, so you can make an informed decision about whether to engage
.
...Let's try to keep track of how many times I forget to do that! :D
But there isn't a question whether you can "catch" your starter, so I want to dedicate most of this time to analyzing the starter choices in the context of a HeartGold/SoulSilver lorelocke. Keep in mind that, while I will reference some Facts ™, my conclusions are based off of my playstyle (and, therefore, are, in fact, Opinions ™ ). I won't be doing this type of analysis for every species we encounter (in fact, I might not even go in-depth talking about the lore rules I get on my team, depending on what they are), but I think it's valuable to do Big Brain Time
for the Pokemon that will start it all.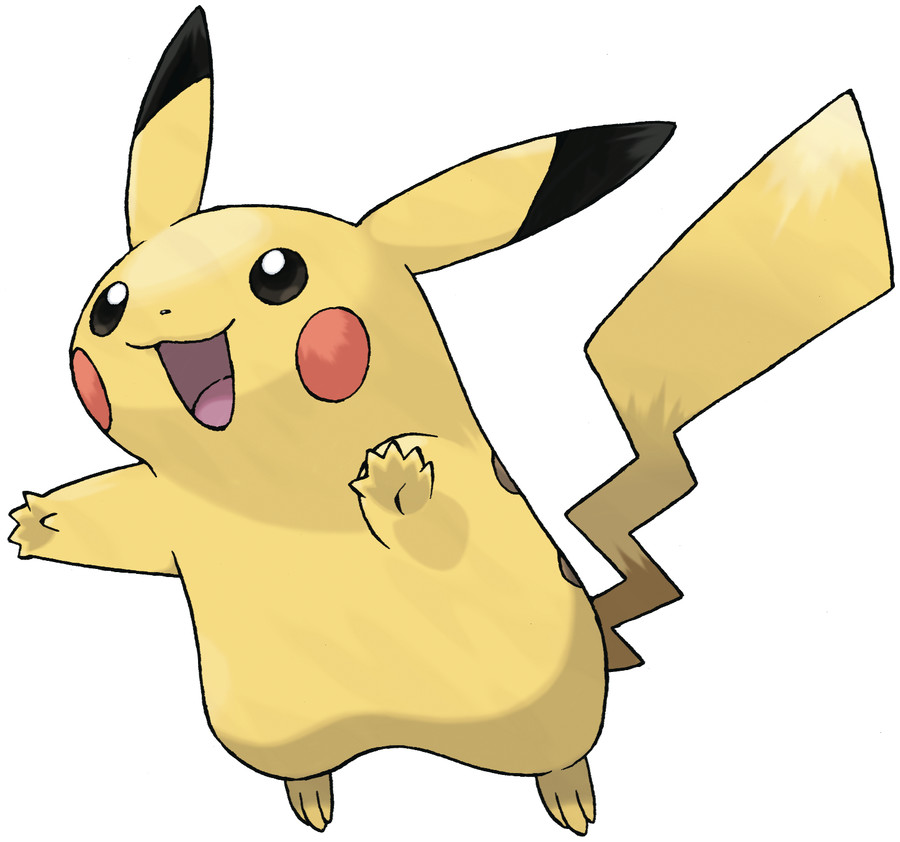 Uh, no.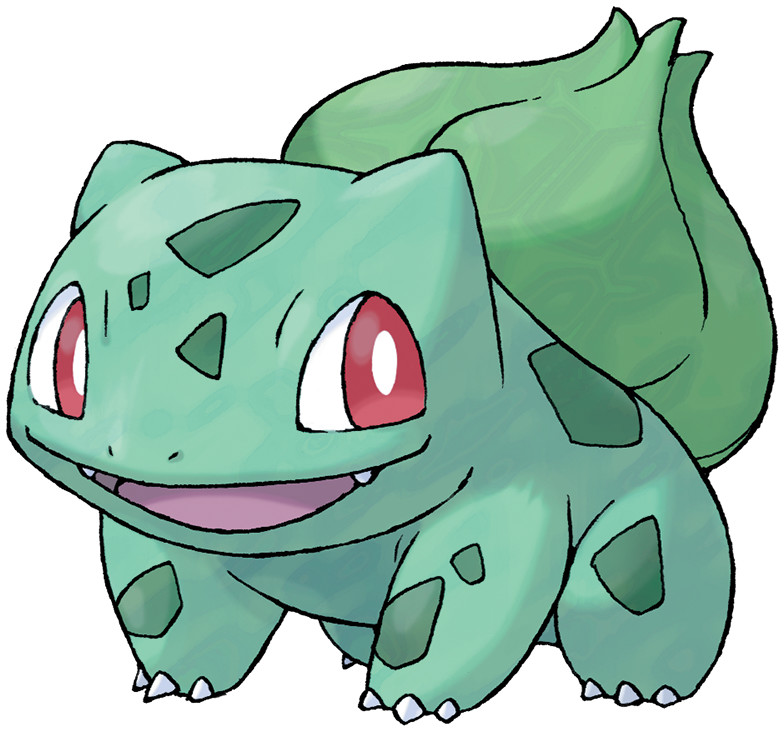 Try again.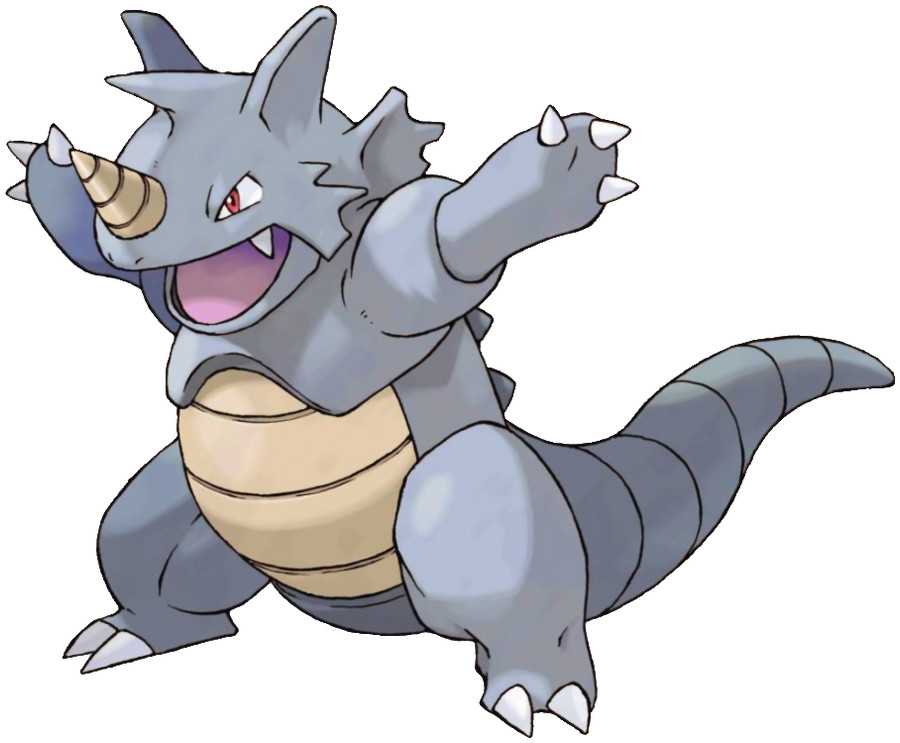 You know what? We're moving on!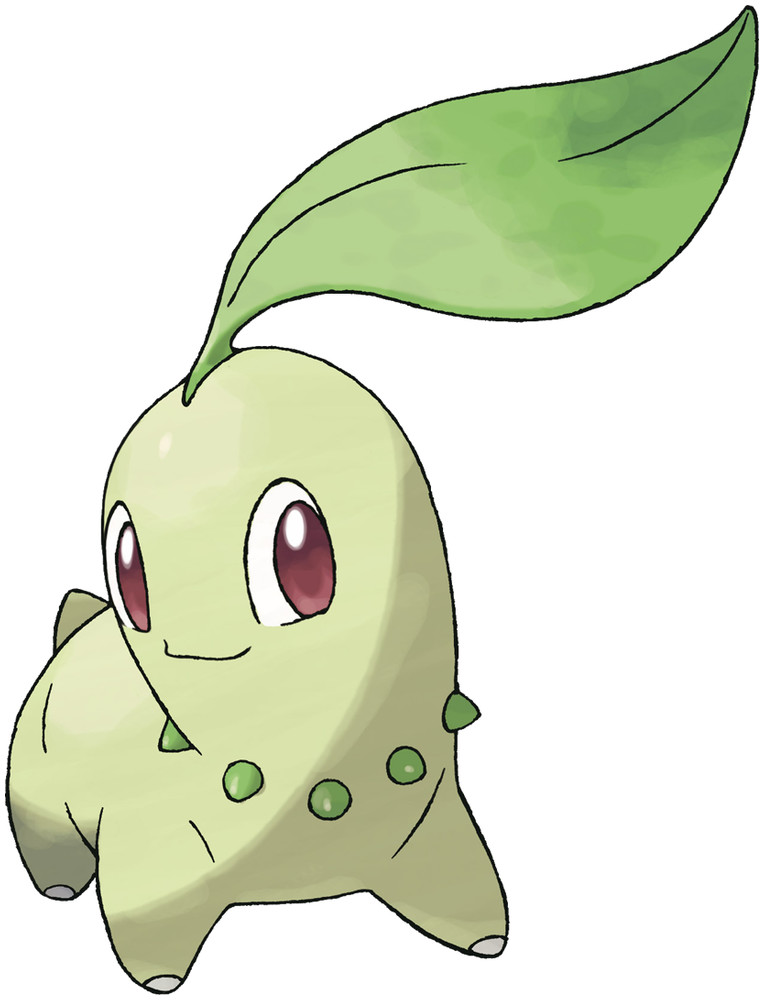 It's true: Johto hates grass types. The first gym and Champion are both flying type specialists, and the evil team uses poison types most commonly, never mind the myriad of other weaknesses grass types have.
But I've never used Chikorita
as a grass type
. For me, the appeal of Chikorita is dual screens. It learns both via level-up a generation
before
TMs become reusable. Chikorita was my starter in my SoulSilver rainbow wedlocke, and dual screens made Barclay a king.
Now let's look at Chikorita's lore rules.
(Relevant only in games with HMs, if not reroll). This monster has the magical abilities of the Chicory to open all doors and pathways. Must know at least 2 HM moves at all times and open every indoors battles using one of them. Can't use Light Screen or Reflect. When it dies you can save the essence of this pokemon, and use it once to save a pokemon from dying from a lore rule.
OK, I recognize that,
technically
, this is a good lore rule. Being able to save a Pokemon from dying from a lore rule is amazing (and I used such a life-saving lore rule to great effect in my Omega Ruby lorelocke, which I used to test out this ruleset).
But. I use Chikorita
primarily
for Reflect and Light Screen. And this lore rule forbides those moves.
Would I Use This Pokemon?
No.
Whenever it is supposed to evolve, 80% that it fails. Decrease these chances by 10% next time for every time it has failed to evolve into this current form (to a minimum of
50%), and reset this when it evolves (e.g.Chikorita level 16 wants to evolve, rolls 80% and fails. Level 17 wants to evolve, rolls 70% fails. Level 18 wants to evolve rolls 60% and makes it. Get to be a level 32 and wants to evolve, again 80% to fail and so on).
Depending on your luck, you might be stuck with a Pokemon with lackluster stats for a long time. Even so, pre-evolved Pokemon learn moves quicker than evolved Pokemon.
I usually hold off my Chikorita's evolution by one level to get Reflect anyway, and I think I delayed Barclay's evolution into Meganium to get Light Screen in my SoulSilver wedlocke. Still, the lowest it gets is 50%....
Would I Use This Pokemon?
Yes.
When this pokemon is used in battle on man-made floor it can only stay in battle for 3 consecutive turns before it must be switched out. If it is not (even if it can't), it dies in
the end of battle.
You know what battles take place on man-made floor? All the Gym Battles. And all the Rocket encounters (minus Slowpoke Well). What are you even using Chikorita for, then? Battles that shouldn't be scary enough to require dual screens. Although setting up dual screens should only take two turns….
Would I Use This Pokemon?
Yes.
This pokemon doesn't eat or drink and only survives by smelling certain foods. Must always hold a berry, Apricorn, Big Root, or Incense. If it ever consumes a berry switch it out and it dies in the end of battle. If it is ever hit by one of the following moves switch it out immediately and it dies in the end of battle: Smelling Salts, Smokescreen, Clear Smog, Smog and Poison Gas.
That sounds like a lot of item grinding. And avoiding Team Rocket at all costs. No thanks.
Would I Use This Pokemon?
No.
This proud Pokemon demands to be the figurehead of your party. It must be the first on your team whenever you battle Gym Leaders, the Champion, or your Rival. Can't have two pokemon with this rule in your party. It is considered Royal.
I mean, it's good to lead with dual screens anyway, so… >_>
Would I Use This Pokemon?
Yes.
(Preferred lorerule.)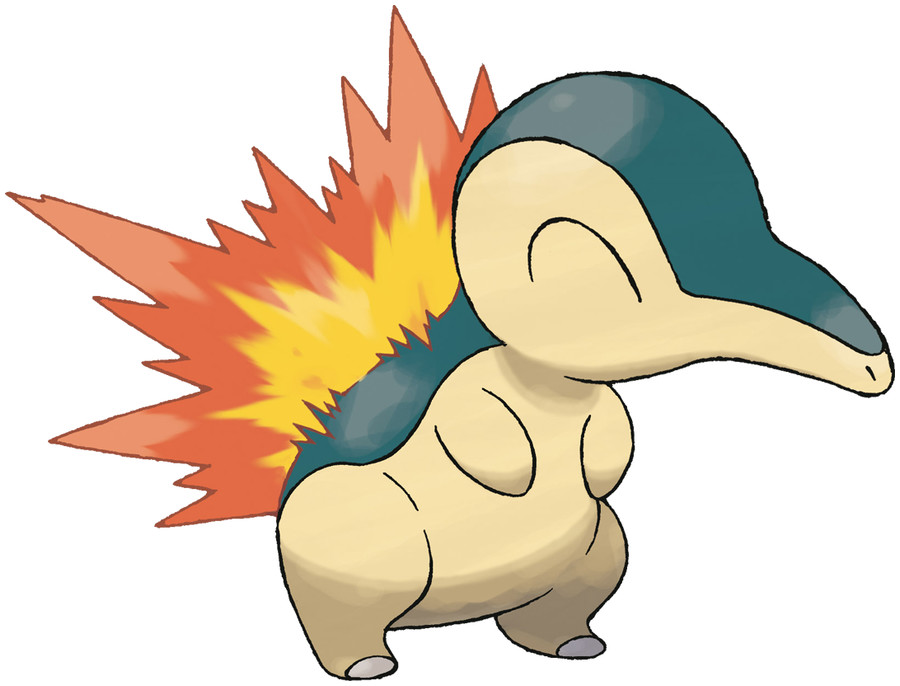 Yes, I know
the Cyndaquil line is just a copy + paste job of the Charmander line
, but I like the Cyndaquil line better. Particularly before gen 6. In 2D, they made Typholsion so
expressive
! There aren't many fire types in Johto (off the top of my head, there's Magmar and that Slugma egg—I know Houndour only appears in Kanto for some stupid reason), and this line has blistering special attack!
Now let's look at Cyndaquil's lore rules.
This pokemon is part of a great family of monsters, and is very defensive of its kin. As long as it is in your party, whenever you catch a new pokemon 25% that it is related to Cyndaquil/Quilava/Typhlosion. If a pokemon related to it is wounded into red HP or dies in battle, you must immediately switch to Cyndaquil/Quilava/Typhlosion if possible. Then you must either avenge it by killing the pokemon who wounded/killed it (if relevant and that pokemon is still out and alive), or use your first turn to heal the wounded relative back to full health (if possible and your kin pokemon is wounded and not dead).
Considering that the Cyndaquil line is strong, this doesn't seem too bad, especially since you have the option to heal the kin Pokemon instead of avenging at least some of the time. If I get this lore rule, maybe I can keep track by using the
marks on the summary screen
and/or using
Seals
.
Would I Use This Pokemon?
Yes.
(Preferred lorerule.)
This pokemon is a destructive force of chaos. Must stay in battle for at least two consecutive turns before it can be switched out. Must know one move of every type if possible. If it is hit by an Electric type move, you must switch it out as soon as possible and you can't switch it in, and it dies in the end of battle.
...I don't know what "must know one move of every type if possible" means. ._. Additionally, the "death by one type of move" makes me leery. I know that coverage isn't
too
common in HGSS, but, right off the top of my head, Lance is three Dragonite that look identical, except one of them has Blizzard, one of them has Fire Blast, and one of them has
Thunder
.
Would I Use This Pokemon?
No.
While it is in your party, whenever you add a new non-Steel non-Poison pokemon to your party that is lower leveled than Cyndaquil/Quilava/Tyhplosion, 10% that it eats that pokemon (and if you add Cyndaquil/Quilava/Typhlosion to the party after removing it from the party at least once, randomize for each pokemon in the party 10% if it eats it). When Cyndaquil/Quilava/Tyhplosion kills its first pokemon in battle it must stay for at least 2 more turns in battle.
Considering the fact that your starter is almost always one of your higher-level party members? Yikes!
Even disregarding that fact, I don't like using Pokemon with lore rules like this (chance to kill team members beyond the initial moment of capture, when you can plan your team composition accordingly).
Would I Use This Pokemon?
No.
This pokemon has no regard for the needs of others and can often physically push them away and harm them. Whenever you add a pokemon to your party 20% that it can't stand the presence of Cyndaquil/Quilava/Tyhplosion and can't be in the same party with it for the rest of the game. When you add Cyndaquil/Quilava/Tyhplosion to a party roll the same for each member of your party.
In a similar vein to Gluttonous Surplus Killer but much more palatable to me. To be honest, though, I think this will just send my starter to the bench. XD Violet City Slugma, here I come!
Would I Use This Pokemon?
Yes.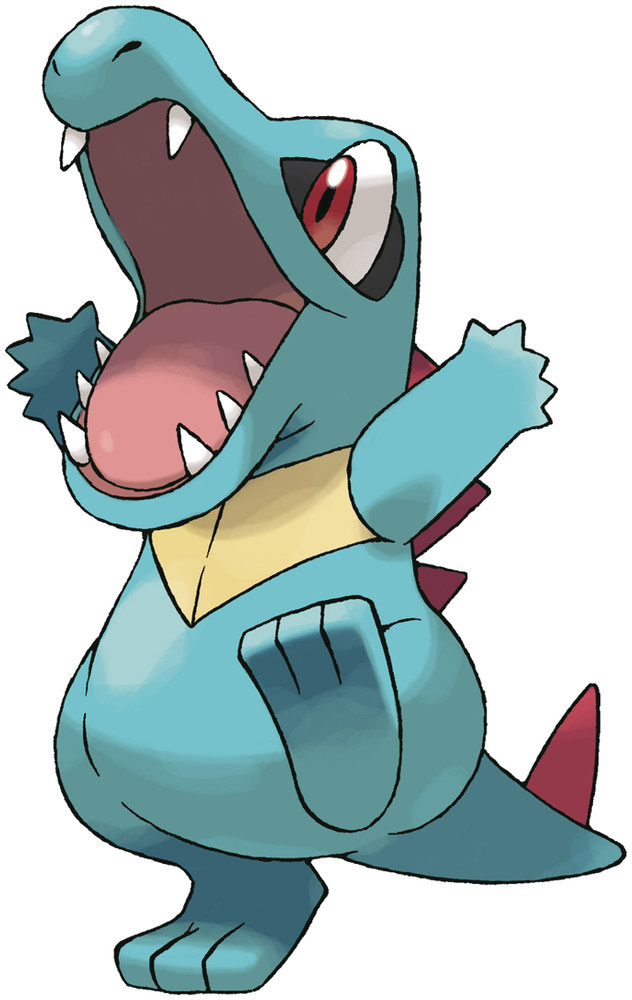 Ice Fang via level-up. If you can use Feraligatr against Lance, you have a real chance of clearing that battle deathless, which is a real feat! There are a lot of water type options, but most of them require you to dip into your precious TM cache to get ice type coverage….
Now let's look at Totodile's lore rules.
In open areas – in a game with day/night cycles can only be used in the night. In a game without – can be used for 3 consecutive turns, then must be returned as soon as possible. Must know at least two moves from these types if possible: Ground, Rock, Fighting and/or Steel. Can't know more than 1 Special move.
Keeping in mind my rule about time-sensitive lore rules, I could work with this. Admittedly, Totodile would be dipping into your TM supply, but these are good coverage types (which the exception of steel in this generation) anyway. Plus, Totodile is a physical attacker anyway, so what is it missing out on? Other than Surf, which it can use anyway?
Would I Use This Pokemon?
Yes.
This pokemon is an ever hungry crocodilian sea and earth monster. Must know a Ground type move if possible. Must know a Water type move if possible. Every time it reaches a level that is completely divisible by 10 (10,20,30... and so on) it gets struck by a terrible hunger. You must then either sacrifice a non-Steel pokemon for it to eat, or throw away items worth 15,000 to buy it enough food.
I like my money, thank you. >_> Especially in HGSS, since
your mom can buy some really good items
.
Would I Use This Pokemon?
No.
Must know a Steel type move if possible. Must know one of these moves if possible: Screech, Roar, Round, Snore or Uproar. Can't know Dark type moves or be in the same party as a Dark type pokemon.
Actually, this brings up a really good question: What steel type moves can the Totodile line learn in HGSS? ...It looks like it's just Iron Tail or a lucky Hidden Power steel. There is Metal Claw as an egg move, but that's, well, an egg move.
Would I Use This Pokemon?
Yes.
(Preferred lorerule.)
While this pokemon is in your party you may cancel the lore rule of every other Water pokemon in your party and the effect of lore rules of Water type pokemon as you catch them. Must know a Poison or Dragon type move if possible. Its main type is considered Dragon, and secondary types are Poison and Water for the purpose of lore rules. When Totodile/Croconaw/Feraliagtor dies, choose a Water type pokemon and a Flying type pokemon you have, or had and died due to a lore rule. You may revive each of these pokemon and reroll its lore rule, or just reroll its lore rule if it is alive. If the new lore rule is activated upon catching, it is then activated again.
The Chosen lorerules are really good, and this one is no exception! The only reason I don't mark it as my preferred lorerule for this line is because it has a lot of components that can be difficult to remember (i.e: lorerule typings).
Would I Use This Pokemon?
Yes.
We can't pick, though, until we roll to see what set of lore rules we are picking from!
...Only Chikorita has 5 potential lore rules. I guess we're picking Chikorita, then!
Welcome to the party,
Goombario
!
With that, I welcome you to the world of
Pokemon
TTYG
!
[/quote]
Chapter 1: First Tears
Chapter 2: Live, Laugh, Li(e)
Chapter 3: Ties That Bind, Ties That Fly
Chapter 4: Chaos! At The Cave
Chapter 5: U-Turn To The Right
Chapter 6: Butting Heads
Chapter 7: The Encounter Master
Chapter 8: Gamboling Problem
Last edited: