gay and confused
Contributor
Badges
Pronouns

He/Him
Dex Entry
like a regular floatzel, but with a pair of sick shades on
Pronouns

He/Him
Pokédex No.

40
Caught

Jun 12, 2019
Messages
Location
Nature

Gentle
It's that time of year again, folks! We've been off for a couple of years and a whole Pokémon generation, but I am very excited to announce that the
Nuzlocke Community Top 50 poll
is making its return just in time for the release of Scarlet and Violet! That's right: we are once again gathering input from any and every forumite that wishes to participate in order to determine the Nuzlocke Forum's most collectively beloved Pokémon.
For the uninitiated, this is how it works:
To submit a vote, post in this thread with a list of your top ten favourite Pokémon. Feel free to go into as much or as little detail as you like when it comes to your choices - you can add supplementary images and talk about why you picked the Pokémon you did, or add none of that at all! It's up to you.
You can edit your list as many times as you like up until the voting period closes. However, if you are going to make any edits, please reach out to me via PM or Discord informing me of the edits to make sure they're recorded properly.
Depending on how you ranked your list, the Pokémon you chose will be awarded points. The Pokémon you put in first place will get 10 points, the one you put in second place will get 9 points, the one you put in third place will get 8 points, and so on.
After the poll is closed, points will be tabulated and the top 50 will be ranked. Ties in point total will be broken by total number of votes, then number of first-place votes, then second-place votes, and so on.
If there are any hard ties within the top 50 - that is, two Pokémon received the same number of votes in all the same placements - a runoff will be held for 48 hours after the end of the poll to break the tie.
Feel free to have a look at the last top 50 poll to see how it all went down last time! (Click here for a direct link to the results!)
Here are some guidelines to keep in mind while voting -
please read these carefully,
as not following these could result in your vote not being counted.
Please vote for individual Pokémon only - no voting for entire evolutionary lines in one spot, no ties for a certain spot, etc.
You may only include a Pokémon in your list once. I totally get that some people might feel compelled to put Muk in all ten spots on their list, but we want to be fair to everyone.
Regional variants (eg Alolan Vulpix, Hisuian Zorua, etc) will be counted separately from their default forms. If you do not specify that you are voting for a regional variant in your post, the points will go to the default form. Voting specifically for the Fire- or Water- type forms of Paldean Tauros will just give the points to Paldean Tauros.
Specifying a vote for any other alternate form of a Pokémon (such as Rotom or Kyurem, or any Mega Pokémon) will also give the points to the default form.
Finally, some general rules:
Please be respectful of everyone's decisions, during the poll and after the results. Everyone has their equally valid reasons for liking certain Pokémon, and it's not nice to be judgmental or pretentious about them.
When posting your list, I'd really appreciate it if it was made clear whether you're counting 1st place up to 10th or 10th place down to 1st - this may seem like a silly thing to say, but sometimes it's hard to tell!
If I contact you to change your list, which implies your ranking is unclear in a way that makes it unable to be properly recorded, you must change it before polling closes or your list will not be counted.
This year, the end of the poll will coincide with the end of the Extravaganza, so polling will close at
11:59 PM EST on Friday, February 17th.
If you're having trouble deciding what should be on your list, here are some resources:
Favorite Pokémon Picker
(if the picker isn't showing Pokémon from all 9 generations, you can fix that in the Options tab)
List of all Pokémon
The last poll saw a literal dark horse winner in Umbreon and lots of surprises throughout the entire ranking! How will this year's poll shake things up further? What new Pokémon from Scarlet and Violet will make a splash? You'll just have to stay tuned to find out!
Without further ado, I declare this year's poll to be
OPEN!
Here's to a great turnout!
#10 - Staraptor
this is the first time i've put staraptor on my top 10 i think! tbh there isn't really a super profound reasoning for this one, i just think it's hella badass. however, my draft league team name has been the toronto staraptors (a play on the toronto raptors) for a very long time now, and my fondness for this pokémon has very much grown as i've kept the name. so i think this cool bird deserves to be up here at last.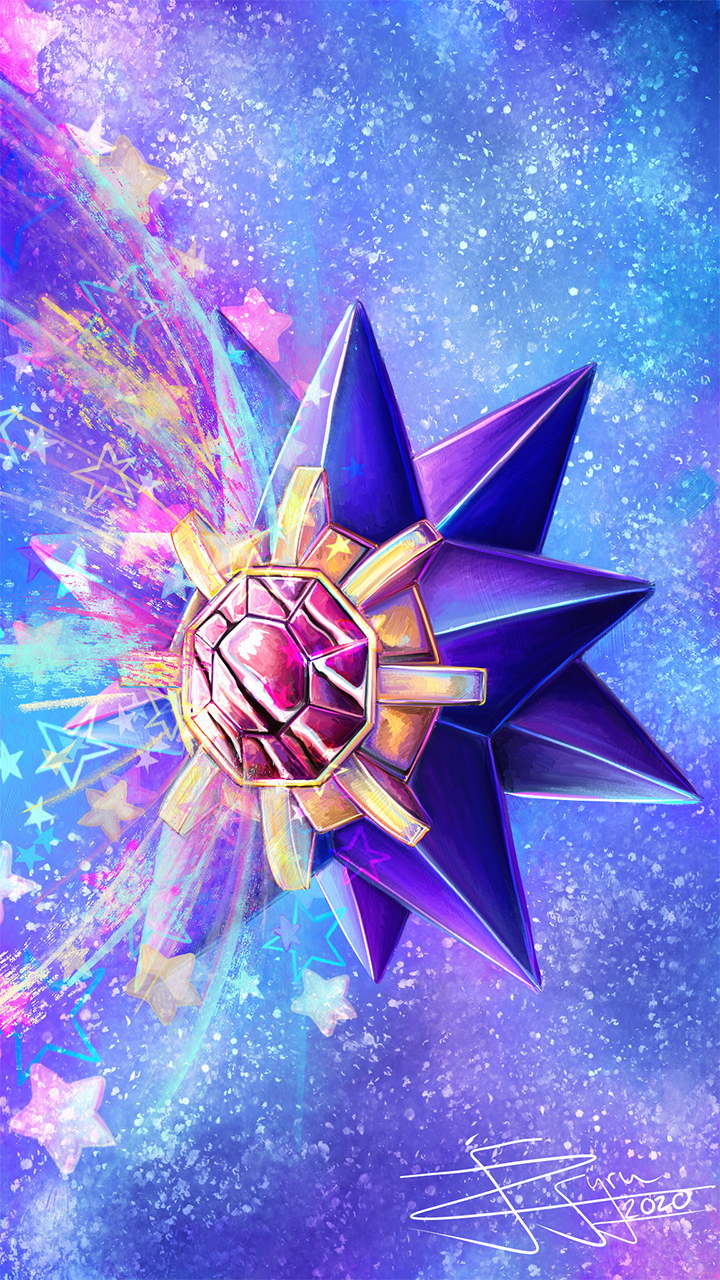 #9 - Starmie
wow i just realized i have two "star" pokémon in a row LOL
i have really grown to love starmie over the years! as far as generation 1 designs go, it's definitely among those that have stood the test of time, and at this point after completing many FRLG/BW2 runs and a few more years in the draft league wringer i've come to really appreciate its versatility and power in both nuzlockes and competitive play. also this thing is just so, so gay. it's a freaking shiny star. like. cmon.
#8 - Crobat
i dunno about you, but i think zubats in nuzlockes get such a bad rap. for some reason people like to talk shit because of how common it is. however, for me, zubat as an implementation in any pokémon game (except for scarlet and violet, sob) is a
blessing
. i am always so excited when i find a zubat when i'm doing a nuzlocke, because crobat is easily one of the most reliable things to have on any nuzlocke team. it's crazy fast, has an excellent defensive typing, evolves pretty early in the game, and is great for recovery and pivoting if you're playing hardcore. i have used this thing as a mainstay in a good majority of runs i've done and i just love it to pieces.
#7 - Zeraora
this one is here purely for its competitive prowess! being in an excellent speed tier and being one of like, two viable physical electric types make zeraora one of my go-tos in draft. i've probably drafted zeraora more than any other pokémon and when i do i find myself compelled to bring it to most games. it's also got a lot of ways to use it so i never get bored of playing with it, but it doesn't have SO many options that i find myself not knowing how to make the most of its full potential - tbh zeraora is just the perfect pokémon for me!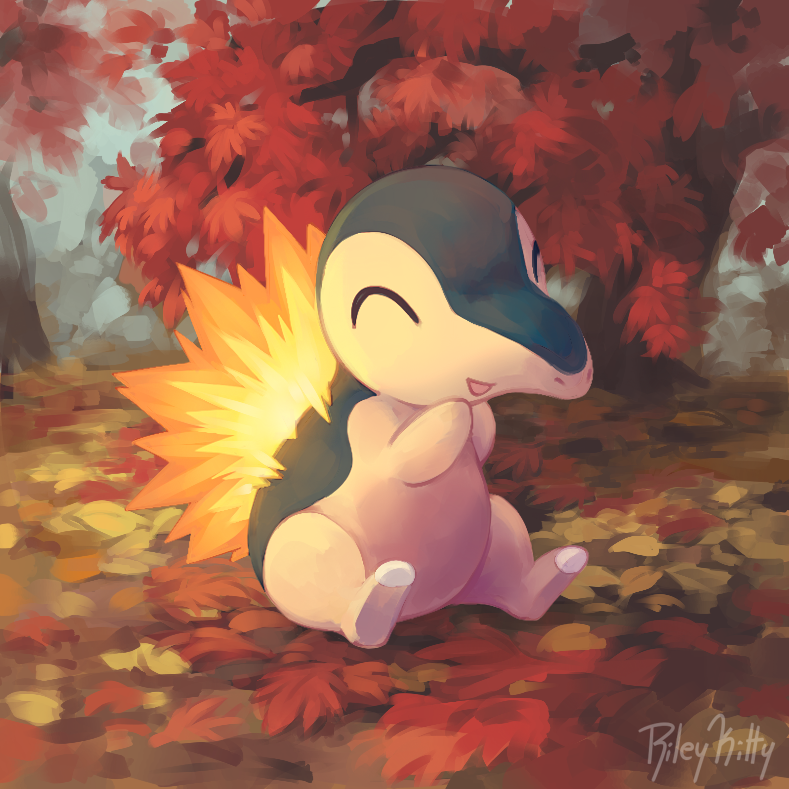 #6 - Cyndaquil
don't rly need to explain this one just look at him he's so cute!!!!!!!!!! i love him so much!!!!!!!!!! baby!!!!!!!!!!!!!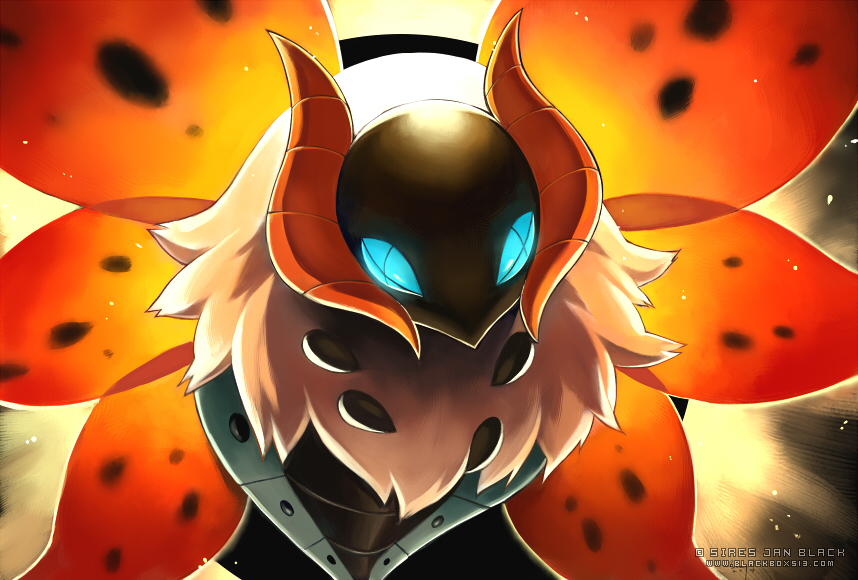 #5 - Volcarona
volcarona was just one of those pokemon that i immediately fell in love with the first time i saw it. it was on my first ever vgc team and while i have not had as many opportunities to use it in draft i would certainly love to use it more. it is one of the best designs to come out of gen 5 in my opinion and although larvesta usually evolves too late for me to really get a decent use out of it in game, i have many fond memories in gen 5 breeding for vgc teams with my level 100 volcarona with flame body just running up and down the skyarrow bridge for hours. getting a volcarona in any game always makes me feel safe and at home and like everything is right with the universe.
#4 - Rotom
god i love rotom so so so much. its concept is just so unimaginably cool and the fact that it has six different forms makes it ridiculously easy to just pick up in draft and have it in your back pocket as a reliable pivot (and i have made use of all six forms at this point, by the way!). it's also GREAT in platinum nuzlockes, and its availability in scarlet and violet on top of the rotom catalogue being available i imagine definitely makes it a powerhouse there as well. i have been a huge rotom fan for as long as i can remember and i am more than happy to give it #4 on my ranking.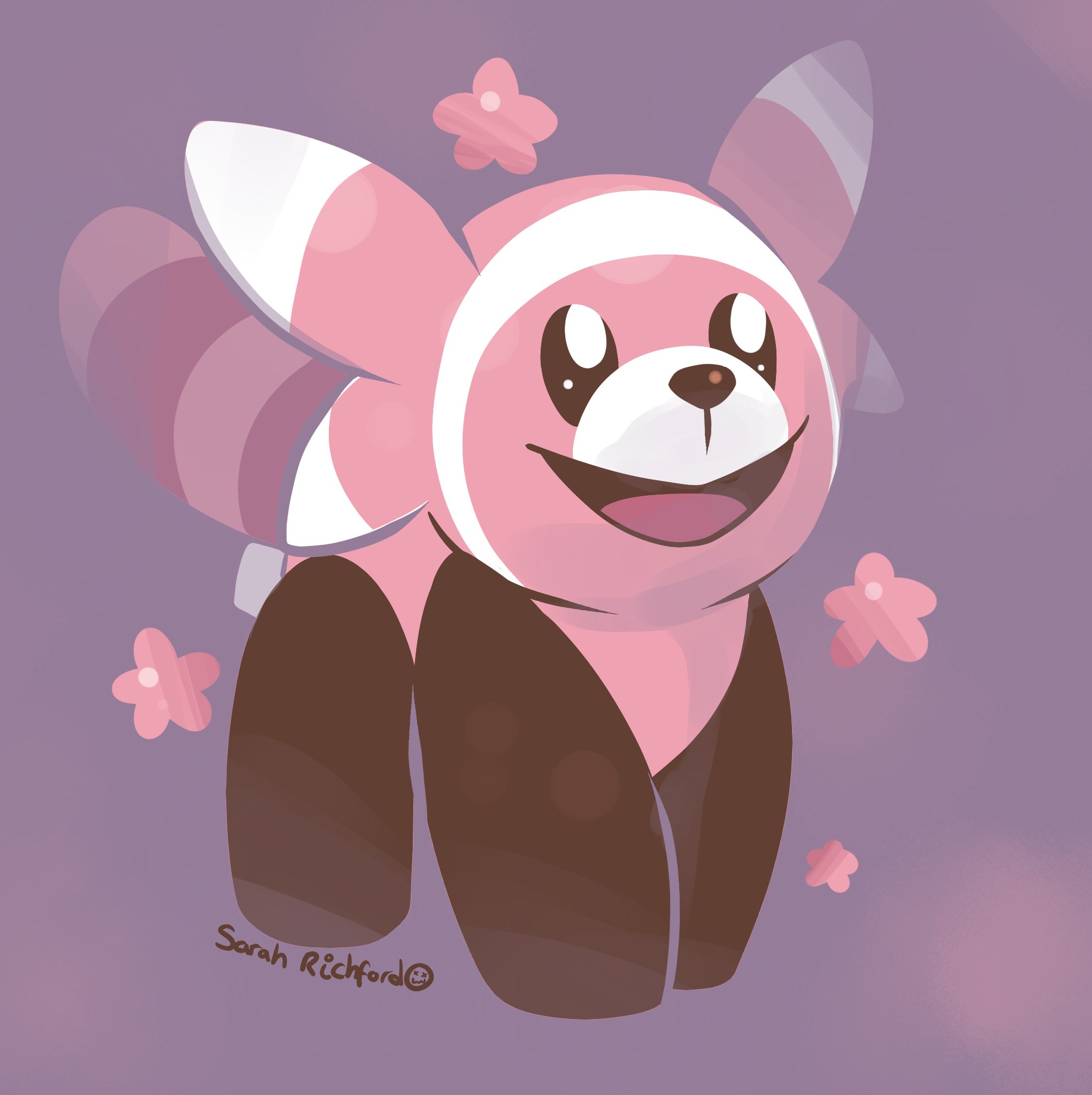 #3 - Stufful
stufful has slid down a couple places since my last ranking, but it is still very solidly one of my favourite pokémon. my stufful plushie, affectionately named snuffles, is still one of my most prized possessions, and finally getting to use it and bewear ingame in sword and shield was just so incredibly fun. i love my lil cutie pie babby so much, i just wanna give him a hug!!!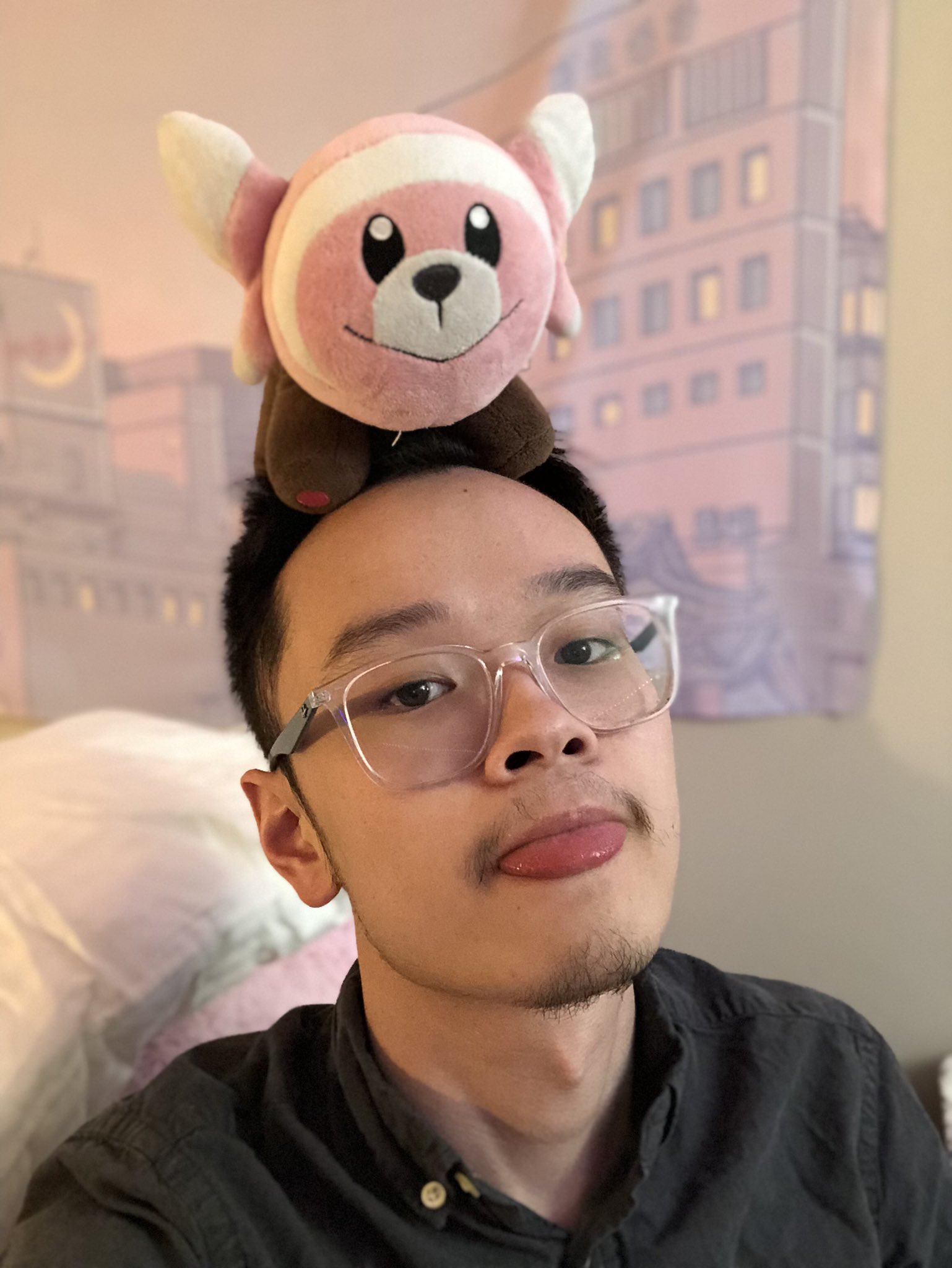 #2 - Ampharos
my sheepy boi has stayed at the top of my favourites list pretty consistently for as long as i can remember. having an ampharos on my team in any playthrough just feels like a warm hug. i've used it in HGSS, colosseum, and XD countless times, and had one on a couple of BW2 runs as well. i was absolutely gutted when i found out ampharos wouldn't be in the dex for sword and shield, but when i found a mareep for the first time when playing violet i was absolutely elated. originally, i wasn't going to keep it on the team permanently - i was using it as a placeholder until i could replace it with a new pokémon, more or less - but i just ended up not having the heart to replace it. stella the ampharos is now a mainstay on my original first playthrough of violet and i feel like i've grown even closer to ampharos because of it.
#1 - Floatzel
oh wow, what a surprise!
so fun fact for y'all - despite my username, floatzel hasn't always been at the #1 spot on my favourites list. it's usually floated (lol) around the top 4, but my circumstances and relationship to other mons have usually pushed them higher above it while it's kind of just remained a passive favourite. but this year, i actually finally was able to see one grow in an actual playthrough!
for those who don't know, my username is in honour of a floatzel i had in my very first nuzlocke of platinum, who came in as the resident water type after my prinplup died, wrecked fantina's shit, and continued to go on a tear through the sinnoh region before dying in candice's gym. since then, though, despite how common buizel is in a fair number of games, i have never really found the space to include one on a nuzlocke team just due to the fact that floatzel is unfortunately outclassed by a lot of other water types that are obtainable.
however, in my first (non-nuzlocke) run of violet, when i saw a buizel walking about in the wild, i knew i had to keep it on my team until the very end of the run. and i love my floaty boi delta so so much. he's my son and my bestie. this generation has really reinforced just how much i love this pokémon!
Last edited: