Conqueror of the Saffron Gym
Artist
Team Alpha
Pokédex No.

55
Caught

Jun 15, 2019
Messages
Nature

Timid
Pronouns

She/her, but they/them is also fine
Pokémon Type

Ground

,

Ice
With his back against the wall,
the rest of him facing the void-
a young man screams

No one's really sure why he's so freaked out.​
There are no restrictions to catches, however, Pokemon are terrifying hell creatures and Phoenix will prefer to use the 'normal' ones. Normal type pokemon are given priority for the party if caught.
Mirror World's rules and randomizer settings apply.
I'm not really going to apply a reward to the extra rule about Normal types replacing others on the team, but a reward may be decided upon as the run moves forward.
My hand reaches out and takes the loose form of a hand, still unsure and wary of the strange figure. As soon as their hand is in mine I
feel
it smile, a strange sensation I immediately decide I hate. And then, my eyes catch movement at the back of the room, smoke is enveloping ...something, and in an instant it disappears. No, wait. Not disappeared. Taken.
My head snaps back to the figure before me, panicked and furious. The thing's smile grows.
Oh, do not worry Phoenix. This is all part of the game. The terms are still as agreed upon
.
"No, they're not! This changes everyth-" I look down to notice smoke beginning to coil around myself. I try to take a step forward, "NO, NO NO-"
"NO!" I bolt up from my bed, hand lunging forward at the empty air.
Ah, a dream.
I relax a bit, bringing in the hand to rub at my face tiredly. What I could remember from the dream was already fragmented, but the sense of panic still grips my stomach.
Cool
, I think bitterly,
what a great start to the day.
What time was it anyway?
I need to call work! I need to make breakfast for myself and-
I jump out of bed only to stumble with a sudden dizzy spell. For the second time I go to rub my face, but I stop, looking at the room through my fingers.
This… isn't my apartment.
The walls are made of rustic wood panelling, and along the wall is a pc and a radio I know for a fact I don't own. There's no sign of my dirt-cheap laptop, or any of my clothes laying about. In fact- I don't see a closet at all…
There's a small crackling sound coming from the radio, its volume turned low enough that I can't make out what's being played on it. I approach it and twist some of the dials experimentally.
Uhh… What's a Pokemon? T
he channel however switches to commercial and I decide to brush it off. I need to figure out where I am.
There's… conveniently a map hanging on the wall by the stair leading down.
I-. I don't know where any of this is. None of the geography looks familiar and the names of the towns even less so.
WHAT THE HELL IS GOING ON?!
I take the steps down two at a time, landing harshly on the floor below. It's only then that I realize there was a conversation going on in the room, but the two figures turn towards me as I stop like a deer in headlights. One of the two people is my mom.
"Oh! Phoenix! Good morning, dear!" She says, a bright smile on her face.
I can't bring myself to answer. I can only stare.
"Phoenix? Are you feeling okay?"
"...What's going on?" I say, the words drawn out and thoroughly confused. I feel my brain give up on its sorry attempt to process what was happening.
"Oh! Mrs.Saba and I are just having some coffee together. Come here, have some breakfast! Don't mind us two mothers talking."
I don't walk towards the table. The cheerful, inviting voice was not my mother's. It sounded like her, sure, but the tone wasn't one I'd ever heard her use.
But also- it's been two years since I'd last seen her.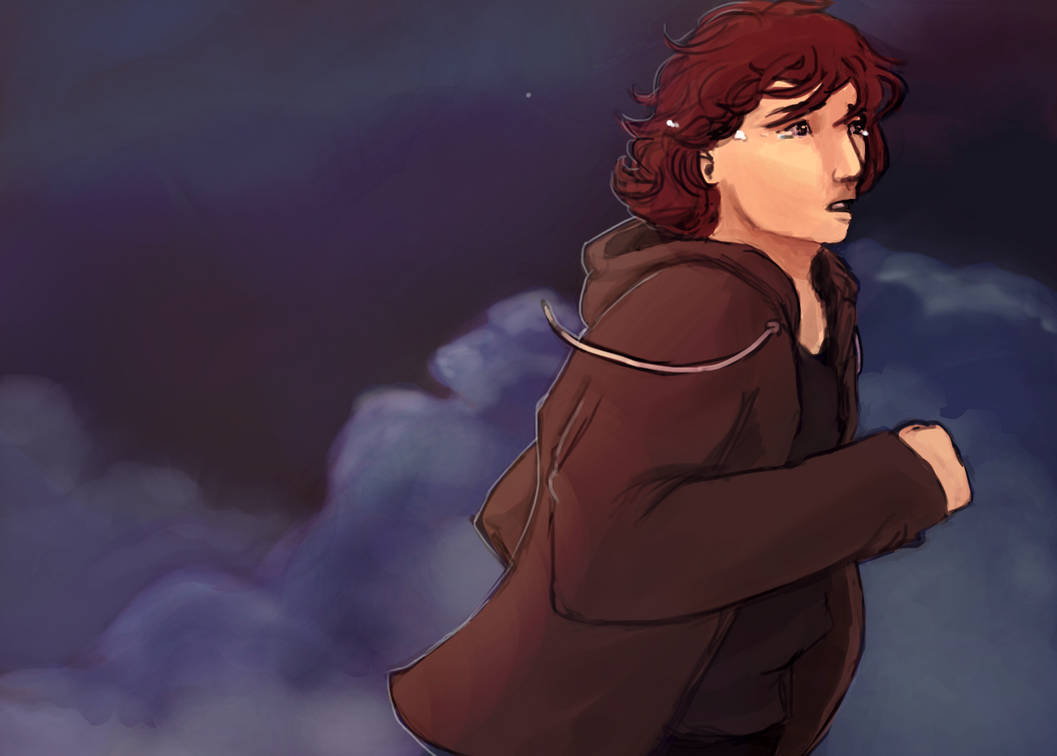 Last edited: