"The Island Challengeーー

Explore the beautiful region of Alola and its bountiful fauna and flora while taking on the various Totem Pokemon which inhabit these grounds. If you can prove your strength to the four Island Kahunas, you may one day be able to call yourself a true Champion.

Various trainers from all across the world gather every year to take on said challenge. Some use a varied team of Pokemon from across all regions. Others remain loyal to one single type, wanting to prove that their type stands at the very top of the type chart hierarchy.

Follow 18 young trainers who each specialize in a different type on their journey to conquer the Alola Island Challenge and make their mentors in their home region proud.

Shall they be victorious? Or will the powerful Pokemon and trainers of Alola simply be too much for them?

Only time will tell."

--
This idea randomly sparked in my head the other day and it got me so excited, I immediately started writing up a custom ruleset and make the necessary preparations to get it started.
Recently I have been somewhat hooked on watching Monotype Hardcore Nuzlockes on YouTube, which definitely influenced this project. I have been wanting to attempt a Monolocke myself for quite some time and USUM are - in my opinion - the ideal games. Pokemon of all types are available on the first island, and most of them even before the first trial. The whole region itself is also somewhat themed about the different types with the trials and Z-crystals.
Playing through (basically) the same game 18 times would be rather dull though, so I wanted to do more than just a simple written log. I'm not a great writer, so writing a full fanfiction was out of my league. Instead I'll be making a compilation of short letters written by the different protagonists, each being an apprentice of a gym leader or E4 member from one of the other six regions, logging their journey in Alola.
For each type, I will post 13 parts, one for each trial. Each part may of course include various letters but they will be bundled together since this thread will be extremely long as is, so I'm trying to shorten it where I can. The parts will cover the following content:
Part I. Beginning of the game - Ilima's Trial
Part II. Ilima's Trial - Hala's Grand Trial
Part III. Hala's Grand Trial - Lana's Trial
Part IV. Lana's Trial - Kiawe's Trial
Part V. Kiawe's Trial - Mallow's Trial
Part VI. Mallow's Trial - Olivia's Grand Trial
Part VII. Olivia's Grand Trial - Sophocles's Trial
Part VIII. Sophocles's Trial - Acerola's Trial
Part IX. Acerola's Trial - Nanu's Grand Trial
Part X. Nanu's Grand Trial - Vast Poni Canyon Trial
Part XI. Vast Poni Canyon Trial - Mina's Trial
Part XII. Mina's Trial - Hapu's Grand Trial
Part XIII. The Alola League
The ruleset I will be using is largely inspired by a 'Hardcore Nuzlocke', but I did soften up some of the rules a little because USUM are fairly challenging games as is and I did not feel confident I could pull it off.
1. I may only catch the first Pokemon I encounter in each new area.

Monotype clause: Only Pokemon of the respective type will count towards this rule as they are the only ones I can actually put on the team.

1a. If there are no Pokemon of said type available in a specific area, I will be given a Token. This Token can be used to catch an additional Pokemon in another region, given as some types are often concentrated in certain areas rather than spread out across the region. However, there are TWO important limitations to the use of Tokens:

- I may only use a Token to get a possible second chance at getting a Pokemon which is ONLY available in that specific area.

E.g. Route 1 has Ledyba (daytime), Spinarak (nighttime), Caterpie and Grubbin as possible Bug type encounters. However, all four of these Pokemon (or their evolutions) are available in one or more other areas in Alola. Therefore, I can not use a re-roll to get two Pokemon from Route 1.

Brooklet Hill has Paras, Dewpider (daytime) and Surskit (nighttime) as possible Bug type encounters. If I get a Paras, I can use a Token to get a shot at either Dewpider or Surskit since they cannot be find anywhere else on the map.

- I may only use one Token per area, bringing my maximum amount of catches for any route/cave/etc. to two.

1b. I may catch Pokemon of different types if they later evolve in the right typing. In the opposite scenario, I am still allowed to catch the Pokemon, but I may never evolve it.

E.g. I can catch a Skorupi for my Mono Bug run, but I may not evolve it into Drapion. Similarly, I can catch a Skorupi for my Mono Dark run but then I have to evolve it into Drapion for it to be usable.

Dupes clause: I must skip over an encounter if it belongs to an evolution line of a Pokemon I have already caught in the past.

Shiny clause: If I encounter a shiny Pokemon, I may catch it regardless. Shiny normal types may be put on the team even if they were not the first encounter.

Sponsorship clause: This rule is unique to this challenge and ties in with the plot. I am giving myself the opportunity to trade over an additional egg with a Pokemon of the right type during the entirety of the challenge. (This will be a Pokemon which is either unavailable in Alola or limited to the post game) In the story, this Pokemon will be handed down to the protagonist from their mentor, through one of the Trial Captains or Kahuna's. Once again, there are a few limitations:

- I may only do this ONCE during the whole challenge.

- The Pokemon which hatches from the egg must match the typing of the Island Captain/Kahuna who hands it to the protagonist.

E.g. Hala can gift the player a Heracross egg in a Mono Bug Run, Mallow can gift the player a Lotad egg in a Mono Water run, etc.

2. All Pokemon must be nicknamed.

3. If a Pokemon faints, it is considered dead and must be permanently boxed or released.

4. Each protagonist in this challenge will have a 'partner' Pokemon which replaces the starter.

4a. Each partner Pokemon must be unique.
4b. The partner Pokemon has to be of the represented type from the moment it hatches from the egg. (E.g. Litten is not eligible for my Dark Mono run)
4c. The partner Pokemon must be native to the home region of the protagonist.
4d. The partner Pokemon must have at least one evolution. (Single stage Pokemon are often very overpowered early on, so this is to even the playing field)
4e. If the partner Pokemon dies at any point during the challenge, the challenge is considered lost and I must start over.

5. Battle mode must be put on SET.

6. I may only use a limited amount of items in battle aside from held items and Pokeballs.

- Healing items (potions/status healing items/etc.) are limited to a maximum of THREE per battle.

- X items are banned

7. I may not overlevel my Pokemon past the following level:

Note: I usually like to go by the highest level of the gym leader's ace. However, given the difficulty of this challenge + the ridiculous stat boosts and Z moves added to the boss battles, I added a couple of levels to each level cap. This should make it challenging without being utterly impossible. The Level Cap is only in effect until the start of the battle. Any levels earned while taking out the Totem or its allies are totally fair game.

Ilima's Trial: 14
Hala's Grand Trial: 18
Lana's Trial: 22
Kiawe's Trial: 25
Mallow's Trial: 27
Olivia's Grand Trial: 30
Sophocles' Trial: 35
Acerola's Trial: 38
Nanu's Grand Trial: 46
Vast Poni Canyon Trial: 53
Mina's Trial: 58
Alola League: 65

8. Pokemon Refresh is banned from this challenge since it gives the player unfair advantages.

9. The EXP. Share is fair game because it is as much of a risk as it is an advantage since I constantly have to keep an eye on the level cap.

10. The use of Z-powers is only prohibited during fights in which the opponents also uses Z-moves. E.g. Grand trials and the Alola League. They are banned during any other fight.
I considered randomizing the order of the types at first, but eventually I just went with an alphabetical order instead. Which means our first challenge will be a
Bug Monolocke
, which is both good and bad. Good because there is a wide array of Bug types available in Alola and quite a few of them are on the first island as well. However, it is also bad because Bug types tend to be relatively weak and some of the better ones like Scizor and Heracross are post-game. This is actually one of the reasons why I decided to insert the 'sponsorship clause' into the rules. I weighed my options and not having a single Rock resist for Olivia's Grand Trial was a big yikes.
Either way, I have rambled on for way too long already, so let's get this party started!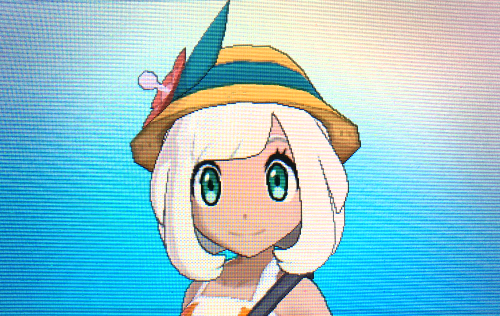 Name
: Mariposa
Home region
: Unova
Nature
: Jolly
Mentor
: Gym Leader Burgh
Partner Pokemon
: Venipede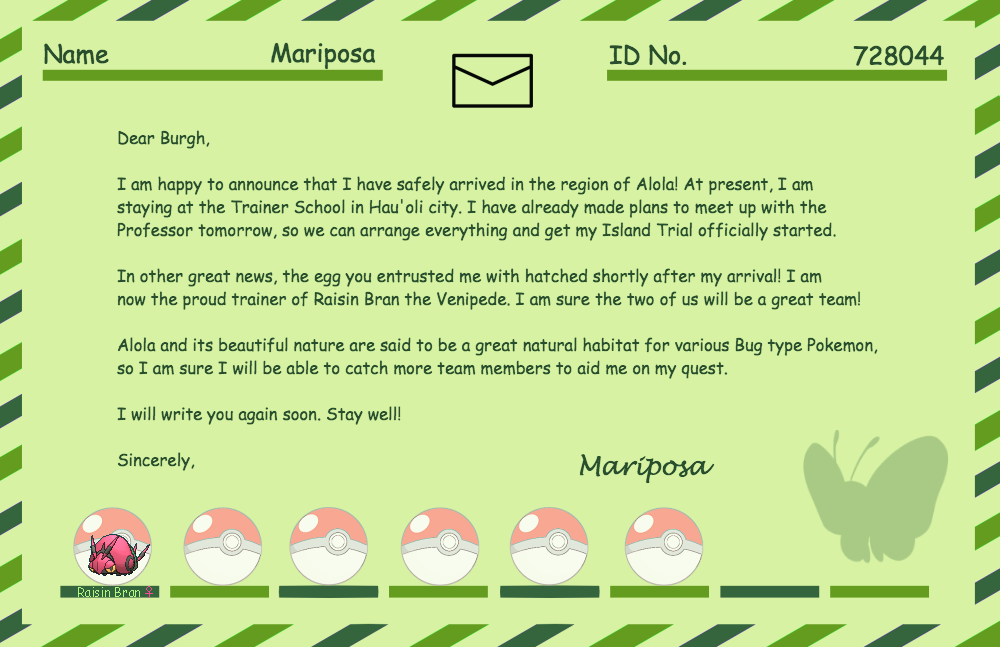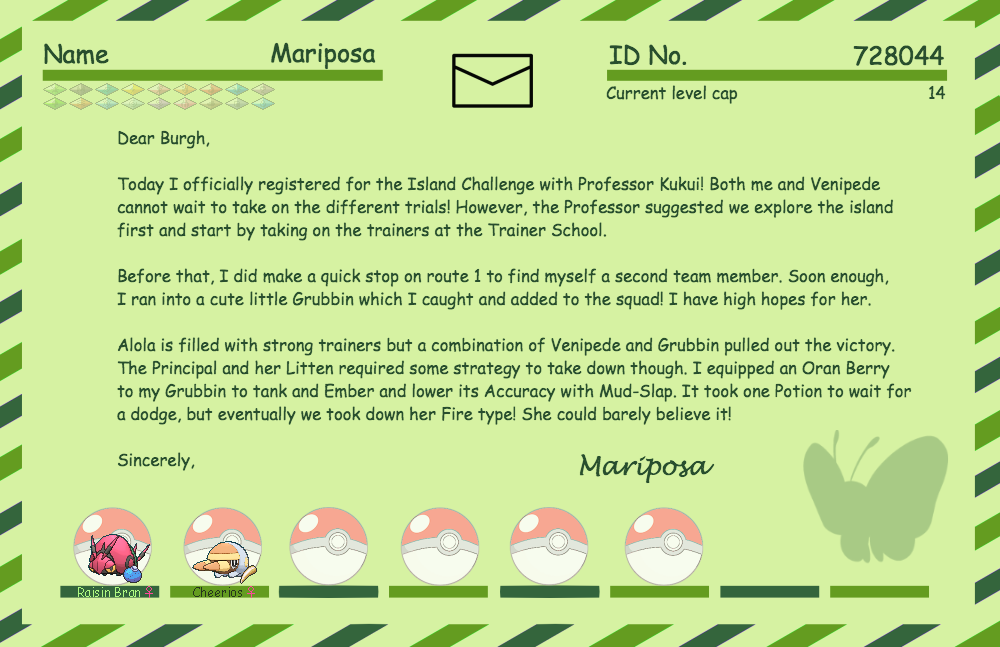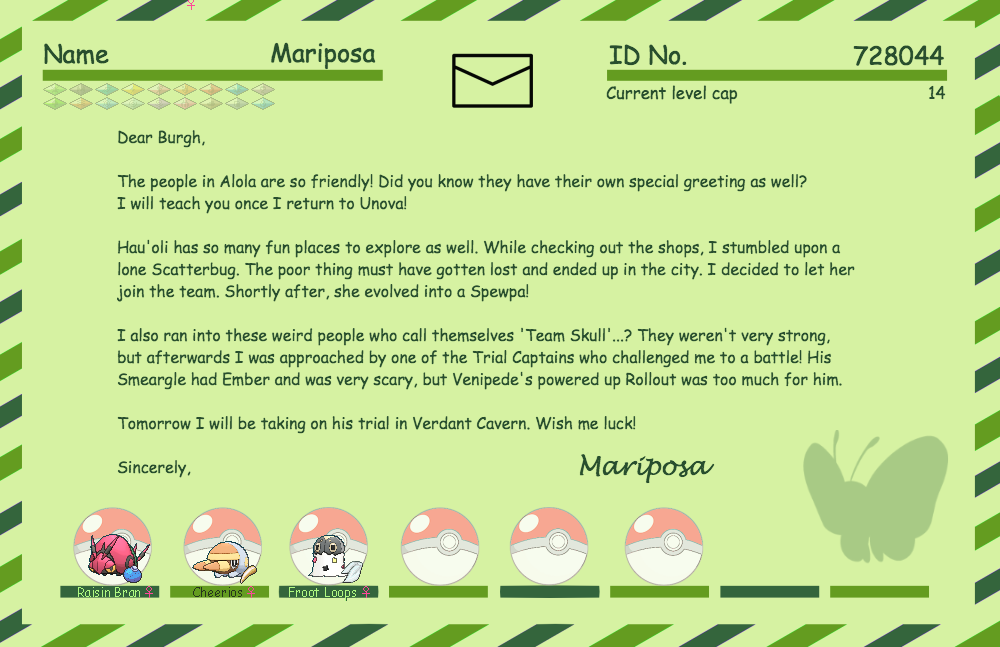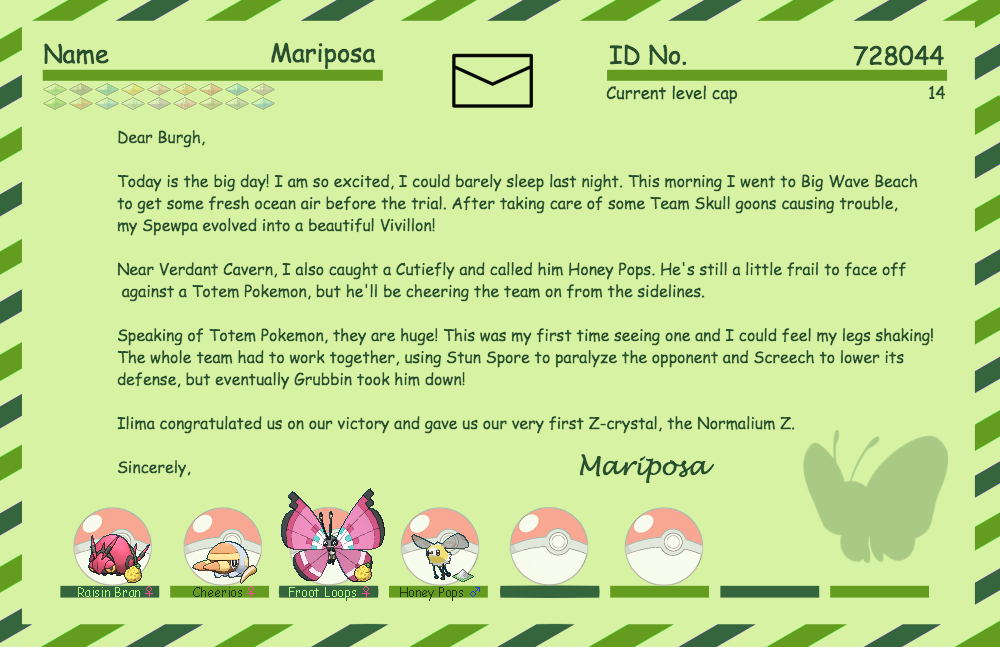 I started this challenge with loads of confidence and motivation but the more I began to study the different trainers and boss battles during the early part of the game, the more worried I got.
For one, I picked Rowlet as my starter because I thought this would give my rival Hau and advantage. I completely forgot that the rival now picks the starter which is WEAK to yours, so I kind of messed up there. ーー Or so I thought, because this actually made both the fight against the Principal in the Trainer School AND Ilima's Smeargle much harder. You don't fight Hau again until later, so at least I would have had a better team to counter his Litten by then.

Things were off to a rocky start right away as I hatched my 'starter' Venipede. The Venipede line is pretty bulky and Scolipede can hit decently hard as well. However, mine hatched with a Modest nature which is arguably one of the worst natures you can get on your Scolipede. Big F in the chat right there.
I tried not to let it bother me too much and grinded up Raisin Bran to lv. 5 before
throwing my Rowlet into the abyss
releasing Rowlet. Next I went to Route 1 to get my first encounter. With four possible Bug types to catch there, I was hoping for either a Caterpie or Grubbin because Ledyba is just...not good. Caterpie can be caught in Mele'mele Meadow after Ilima's Trial and Grubbin is available later on as well. Spinarak will be available later on as well and isn't a bad pick either, but I already have a Bug/Poison type.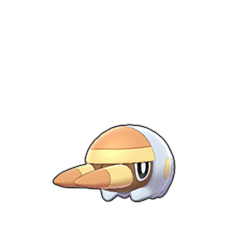 My first encounter ended up being a Grubbin which I named Cheerios. She also has a Modest nature which will be great later on but kind of sucks for now because both Grubbin and Charjabug are physical attackers.
I did some very careful grinding in the grass because I actually forgot how high leveled some of the wild Pokemon are in early game USUM. Those lv. 7 Wingull are nothing to scoff at! I also had somewhat of a scary encounter against Youngster Kevin's
Inkay
in Hau'oli Outskirts. It set up a Reflect to render my already weakened physical attacks useless and also has super effective Peck. I got a lucky poison with Poison Sting on Venipede, which combined with the AI being stupid and not going for Peck most of the time, I got out unscathed.
The actual trainers at the Trainer School weren't too challenging despite one of them having a Bonsly. I played it smart by going for a not very effective Vicegrip to ensure the kill with Mud-Slap on the next turn, to avoid giving its Flail maximum power if I brought it down to 1 HP. The accuracy drops from Mud-Slap are also the only plan I have to take down the upcoming
Litten
.
Speaking of which, this battle made me
SWEAT
. Thankfully the game gives you some Oran Berries right before the battle so I equipped one on each of my two Pokemon. Grubbin has the highest Special Defense so I used her to lower its Accuracy with Mud-Slap and do...admittedly some very pathetic damage. Ember did a solid 70-ish% but with the Oran Berry, we could live another. After that I basically just continued spamming Mud-Slap, praying for dodges. I did have to use a Potion once but with some lucky hax, Grubbin managed to take down the Litten all by herself.


In the grass in Hau'oli City, I could use Island Scan to catch Froot Loops the Scatterbug, which evolved into Spewpa at lv. 10 after leveling it up just once. Spewpa has really nice physical defense but all its other stats are terrible so I don't see myself using her much until she evolves into her final stage.
Unfortunately, we have one more big battle against Ilima before that. There are quite a few trainers left before his trial in Verdant Cavern, so I didn't want to level up too much and risk going over the first level cap of 14. Ilima's Pokemon are lv. 10 and lv. 11 at this point, so I decided to get Venipede and Grubbin up to lv. 11 as well while Spewpa warms the bench at lv. 10.
My strategy going into this is a Rollout sweep with Venipede and it actually works out. I lead with her against the
Yungoos
and immediately start going for Defense Curls until its moves do very little damage to me. I also used a Potion to get up to as much health as I possibly could before pressing Rollout. This is a scary move to use in Nuzlockes because unless you miss, it locks you in and prevents you from healing or switching out. It takes 3 Rollout turns to take out the Yungoos, which is great because I can use as much power as I can for when Smeargle comes in.
Smeargle
unfortunately outspeeds and does massive damage with Ember, but we survive and a turn 4 Rollout is enough to take it out from full. I was really scared it wouldn't OHKO because of the Modest nature but Venipede is stronger than I expected.
When going up to Route 2, I knew I would have to be careful with my EXP distribution. With the added areas such as Hau'oli Cemetry and Big Wave Beach, there's quite a few trainers after all. Thankfully, some of these areas are optional, so I opted to skip some for now and keep those trainers as a way to train up team members later into the challenge. Preschooler Dylan has
Drifloon
with Gust, which is Super Effective against my whole team. Thankfully, Grubbin with Bite is enough to deal with him although Aftermath leaves me at just 2 HP. Afterwards I realized I only survived because my Quick Claw activated on the first turn, which means I only had to take one Gust instead of two. Grubbin could take two non-crit Gusts, but Aftermath would have surely taken it out. A very close call!
I realize that my team is too weak to take on Gentleman Stanley and his Murkrow, so I decide to do some training on the wild Pokemon. This is risky because I'm getting dangerously close to the level cap and inside Verdant Cavern there's a few mandatory battles as well. However, I will be getting one more team member before then and a fair amount of trainers can be skipped till later.

After taking out Team Skull Grunt's Drowzee on Big Wave Beach, Spewpa evolved into Vivillon which will help out immensely against Totem Gumshoos.
So I spent at least five minutes stressing out over the upcoming Murkrow fight...Only to then discover I could skip it by sticking to the very right edge of the path. I'll have to be careful when backtracking, but I decided to be a coward and pass up on this battle for now.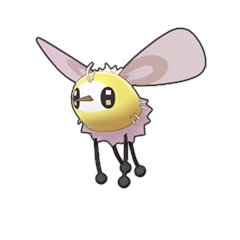 Right before reaching the Pokemon Center in front of Verdant Cavern, I catch a Cutiefly and call him Honey Pops. Right now he is still quite weak and frail, but he will be a powerful Special attacker if we can evolve him into a Ribombee.
Before entering Verdant Cavern, I decided to level my entire team to lv. 13, raising their EXP. bar to the point where all of them could hit lv. 14 from taking on the Yungoos and Gumshoos right before the fight with the Totem Pokemon. Inside the Cavern, Vivillon does amazing against the Yungoos and the regular Gumshoos. She will be my main fighter against the Totem as well because as a fully evolved Pokemon, her stats are miles above those of my other team members.
Eventually the final room opens up and it is time for the real challenge. I am terrified of the battle against Totem Gumshoos and honestly expected to get wiped. I did have a plan, but it was not foolproof and relied pretty heavily on getting somewhat lucky in terms of paralyze hax.
I step into the Totem's Den and start the battle by Paralyzing the Gumshoos with Vivillon's Stun Spore because if I have learnt anything from watching competitive play, it's that the yellow color means a dead Pokemon. Thankfully, it just goes for Scary Face on the first turn which is fine since the paralysis cuts its speed in half anyway. The Yungoos is summoned next and I decided to paralyze it as well, hoping to get a few extra turns in the future.
My Vivillon has not taken any damage yet but Yungoos did get off a Leer, so I swap in my Venipede for part 2 of my strategy ー Lowering the Gumshoos defense by using Screesh. Yungoos gets off a pretty nasty attack on the switch which powered up by Stakeout, but I equipped the Sitrus Berry to heal a decent amount of health. The Gumshoos also gets paralyzed on this turn, which is great.
After Screeching the Totem twice, I decide it should be weak enough for me to switch in my Grubbin. So far, I've gotten really lucky with the paralyze hax as both Gumshoos and Yungoos get paralyzed on the turn I switch her in. One Bug Bite does about 80% to the Totem and once again, he gets paralyzed. The second Bug Bite seals the deal and Yungoos follows soon after, earning us a deathless victory against the first trial and the
Normalium Z
.

Raisin Bran
(Venipede)
♀


Lv. 15
Modest nature (
+Sp Atk
-Atk
)
Swarm
Somewhat vain.
35 ll
18
ll 24 ll
18
ll 21 ll 24
Pursuit
/
Rollout
/
Poison Sting
/
Screech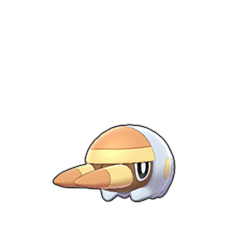 Cheerios
(Grubbin)
♀

Lv. 14
Modest nature (
+Sp Atk
-Atk
)
Swarm
Quick tempered.
41 ll
24
ll 19 ll
22
ll 20 ll 19
Vice Grip
/
Bug Bite
/
Mud-Slap
/
Bite

Froot Loops
(Vivillon)
♀


Lv. 15
Quirky nature
Compound Eyes
Highly persistent.
49 ll 23 ll 23 ll 34 ll 20 ll 34
Protect
/
Light Screen
/
Stun Spore
/
Gust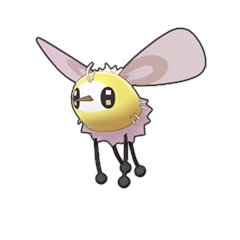 Honey Pops
(Cutiefly)
♂


Lv. 14
Hasty nature (
+Spd
-Def
)
Honey Gather
Sturdy body.
39 ll 21 ll
18
ll 23 ll 19 ll
33
Silver Wind
/
Fairy Wind
/
Stun Spore
/
Struggle Bug
Last edited: