¯\_(ツ)_/¯
Badges
Pronouns

they/he
Pronouns

they/he
Pokédex No.

643
Caught

Aug 8, 2019
Messages
Location
Nature

Lax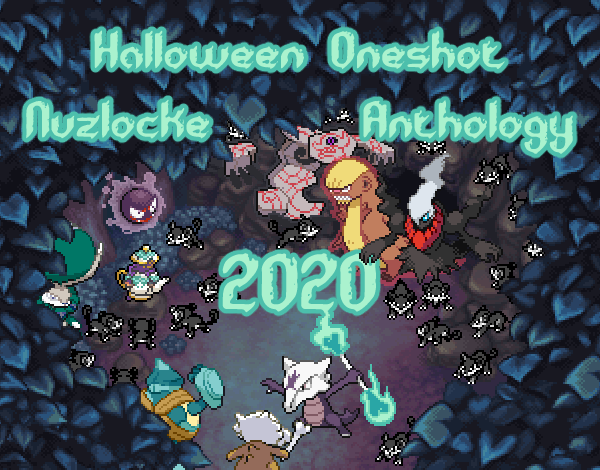 Thanks to Zephyr_Iphis for the banner!
Welcome one and all to
another impulsive idea from writechat, who could have seen this coming
another Halloween Oneshot Anthology! This is the spiritual successor to
the one from last year
which was run by the lovely
Paine
.
This isn't an official event or anything, and you can put as much or as little effort into it as you please. We welcome written media, visual media, or really however you want to present your Halloween oneshot! All we ask is that it be relatively short or small, limited to one installment and of course, the content should be based on or inspired by Nuzlocke gameplay.
This thread will be open until
October 31st.
If you'd like to submit an entry, all you need to do is post it in this thread! We have a
sign-up form right here
where you can opt in to such neat things as reminders before the deadline and betas to help edit your content before you post it! Signing up isn't necessary, of course, but if you want reminders, that's how to get them!
The reminders can either be a PM on the forums, or, if you happen to end up on the
new Writer's Lounge discord server
, there's a temporary role for this event you can get and receive your reminder pings that way!
The lovely
@SilverDoe
and I can answer any questions you might have, so good luck and make that good spooky content!​
Last edited: