ANSWER: BECOME THE NUKE
Badges
Pronouns

YUUSHA
Pronouns

YUUSHA
Pokédex No.

159
Caught

Jun 30, 2019
Messages
Location
Nature

Adamant
@Neosonic97
: For the longest time, the main Ultimate for Wormmon was Grankuwagamon, which is why it has so many aspects that make it a counterpart to Imperialdramon. That did fade somewhat with time though. It is still canonically what Ken's becomes though!
just like how Vikemon is still canonically Iori's Armadimon's final form :V
This is going to be a long update by usual standards because I didn't take much time inbetween boss battles, and I had a lot of fucking pictures tied to the second one, so it was either making a really short and unsatisfying update or a big plot dump update.
Rest assured that later on, there will be much, much more time between plot events, shoutouts to the 600 image gap between plot events later on.
I... I mean, yeah? He could have evolved before then, though. Picodevimon in this game can turn into Devimon, Devidramon, and Bakemon, and given the original Digimon Story had a random Digimon evolve into something it's able to become in lore but not in the gameplay of that game, I should bring up
all the other shit it can become
too.
but of course he turned into devimon offscreen. Why else would we need to insert the plate? It's not like it can just ignore things on the tree and evolve into whatever the fuck it wants, right?
The gate over there is locked and the only key in the game is owned by you, nothing I can do.
Boss Fight: Devimon.
It's got a lot more HP than even last fight, and since it has Devimon's signature move it can poison you. The thing is, though, it's still weak to the same stuff, and you have six Digimon to its one Digimon, and you also have items while it doesn't.
Not really that hard of a fight.
Thank you for your kind contributions! We'll remember you when the world ends up getting saved.
So I'm gonna be totally honest, I cut out a lot of Asuka's dialogue here because she's basically projecting a bunch of shit onto Devimon - she makes a lot of assumptions about the reasons why the Tamers all vanished and assumes that they were trying to do the right thing, which, uh, yeah turns out it was only somewhat true, but we'll get to that later. There's a
lot
of ground to cover about why the Tamers are missing, and a lot of it is not-very-shockingly tied up in the main villain, who we have not met yet and will not meet for a good bit.
She does rightly point out that as far as anyone knows, all the Tamers are gone now, and Picodevimon doesn't seem to recognize the scale of that.
Ah, an actual name! That means we're almost assured to meet him at some point, probably in some immediately ironic context.
Anyway he leaves, but he hands you the key to that gate and the Black Box before doing so.
We're then told that it's going to take time to integrate the Black Box, and while we're doing so, we should go help out someone else of theirs on Login Mountain.
lol.
well at least he's doing something.
Now that we've got the key, we can move on to the real Login Mountain encounters.
first this though.
On top of Hawkmon and V-mon, there's four new things, including our first wild Adult.
Pagumon can drop Devimon plates, allowing you to fix that goddamn 20% one you just got, although that's not the only plate they can drop.
nice.
At this point, you'd probably be relying on a Gaomon for Bulldoze, but I have a V-mon and it works too. They're the only two Child levels with that ability for some reason.
revives are nice this early but we'll be stocking way up on them later.
Armadimon can drop two plates, one of which is for... itself.
Kabuterimon can only drop one plate, which is also for itself. If you caught a Tentomon prior to this, you can now evolve it.
Oh, nice! This is the other thing Armadimon can drop, one of the two Digimentals without Expedition access, and since we don't have Ankylomon yet and won't for a bit, it's the only evolution it has right now.
And this is the other Pagumon plate.
Coming at this choice as me, someone several thousand pictures ahead of this choice, I would not have chosen Dokugumon as the first evolution for Wormmon. It turned out to be totally pointless because I ended up getting it another way later, and getting Shadramon out of the way first would have been a better idea in the long run.
At the time, though, I thought it was a great idea, so I did it.
This is also technically not the best choice since I should have degenerated and evolved into Dotfalcomon but oh well.
And this one just wasn't a choice at all because getting Blossomon before Lilimon or a different Perfect is very, very hard.
nice
And I got the Devimon plate maxed out as well, just in case.
...why is there an Ultimate here.
Oh nevermind they're beating up the Bandits, go ahead, this should be fun.
...
fuck.
Tres the next time we meet I'm going to
beat you like a drum
I swear to god.
Asuka, being the sane person, tries to reason with the extremely angry Ultimate that just let the people it was trying to stop get away to start a fight with us.
It does not work.
Boss Fight: Heraklekabuterimon and Ankylomon.
This is one of the first legitimately awful boss fights if you didn't prepare. While Heraklekabuterimon is, obviously, a bit of a paper tiger like the Chimairamon was, and being two spaces wide does not help it, it's a paper tiger with a bit under twice the HP the last boss had, is the first boss in a while to not have a Holy weakness (being weak to Fire), and the Ankylomon is no joke either in terms of HP since its only weakness is Water, which you can't overly exploit at this point besides with Garurumon.
However, Petra Fire, while a Dark attack, double-hits Heraklekabuterimon while hitting Ankylomon and can paralyze them both...
...and Geogreymon just hits really, really hard.
This fight is, in the end, a beef gate. It exists to go "by the way, you aren't just using your starters at Child level still, right?" By this point, you
should
have an Adult, and probably have branched out with a few other Digimon - and if you did, you'll be fine. And if you did more than that, you'll be extra fine. This fight isn't here to punish you, but to show you that you need to start beefing up, and the game is about to enforce a training session on you. The next forced boss will still be quite easy - the one after that is where the game stops playing around.
By the way, I should point out something that the game as far as I know never tells you, which basically none of the other Story games do, that is such a massive QOL change that it saddens me that that's the case - in this game, you can evolve any Digimon in your party
from your party screen
. Whenever a Digimon hits max level, you don't have to run back to the base to evolve them - you can simply do it from your menu. You'll still have to go back to evolve things in the box, on Farms, or on an Expedition, but even though Expeditions are an endless font of EXP, you won't have to do that nearly as much as your party later in the game.
I won't be seriously making use of this for a while but once you get a fair bit into the game the fact that you can evolve at any time realistically means you can just... ignore going back to the base for exceptionally long periods of exploration time, which is so massive I shouldn't need to explain how big it is. Of all the systems in this game that Cyber Sleuth ignored, this is by far the one I'm stumped on the most as to why it did so.
Unlike them, we're strong!
also uhhhhhh
heraklekabuterimon was their ally all along.
they had a fucking heraklekabuterimon running around and didn't have him protecting the tree that controls basic functions for the entire world from potential erasers.
These two Bug Plates are extra special. You get one copy of them, period, and if you don't clean them off well the first time, well, you ain't getting that evolution at 100% for a good long while.
So naturally I will be savescumming until I get one at 100%. I'm not cheating, yet! But fuck that shit.
Heraklekabuterimon reveals something interesting, though.
These two plates were... given, to us. By the Bandits. Who wanted him to deliver them to the Tree.
Interesting.
Asuka has no idea how to take this, and to be fair it's pretty hard to comprehend from her angle, but remember - they were trying to deliver a Numemon to the Analog World because it's
safer for it there.
Heraklekabuterimon drops a mission of his own on us though.
Somewhere on South Bridge, the mostly disconnected southern part of this continent, there's a place called Palace Labyrinth. He wants us to look into it.
We may as well, since we have no good hints as to where Takuto and Yui are, though Asuka is getting annoyed at our increased detour count.
So, the central issue with the Black Box is that it
should
have data for something on South Bridge, but they've got to figure out what that is.
Until then, we're limited to North Bridge, and at this moment that means we're limited to two ports - the Base, and Login Mountain.
That's a solvable issue, though, a lot of places on North Bridge actually have open Digiports, we just don't have their data. We can get them off people, but to do that, we're going to have to solve their issues.
Hiroyuki makes the salient point that as we're handling these "quests", we can ask around if anyone's seen any other humans - surely someone has to know, right?
Well, this took a bit to do.
I did do it, though. No cheats yet. Barely on time for both of them. These are supposed to be your introduction to Crystal Bugs and they're not the worst thing in the world with them (still only blue crystal bugs), but almost every non-Warp plate from here on out will be much, much harder.
Leomon and XV-mon would otherwise take a lot of time to get ahold of, so it's good to get them done now.
also this finally happened
Well, the obvious Digitamamon isn't happening any time soon.
So down it goes.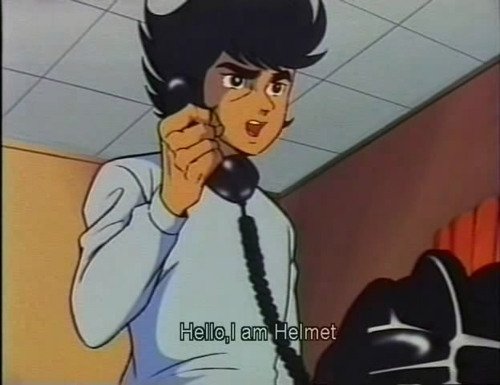 When you go to this screen next, you get this. We're not doing the Quests next, though we will have to before progressing.
First, we're going to Dig. Again, most people would be using DORUmon, but I'm not most people.
Thus we first enter into North Cave.
North Cave has three encounters in the first room, all of which are extremely important.
There is no reason to go Aquilamon at this point over Shurimon. I just did it anyway.
are wa
Wizarmon is a drop from Kuramon, one of two. Oddly, Tsumemon doesn't have a drop.
...I actually don't have its other plate or Monodramon's plate for a bit, though. I'll have to grab those NEXT TIME.
IN TEAM:

Backup the Geogreymon
TunoFish the Garurumon
SoraTobu the Cockatrimon --> Piyomon
Shelous the Armadimon
IMHelmet the Kabuterimon
DARE DA the Pagumon

IN FARM/EXPEDITIONS/BACKUP TEAM:

Thalid the Togemon --> Palmon
Doog the Gaogamon
Chugabug the Kuwagamon
Pigs Fly the Angemon
ElHazard the Growmon
Turles the Darktyrannomon
Holly the Tailmon
Harvey the Hyokomon --> Buraimon
BullWorm the Wormmon --> Dokugumon
FreeBird the Hawkmon --> Aquilamon
Victory the V-mon

Bread the Agumon
Buster the Gabumon
Sigma the DORUgamon
ZINLAI the Falcomon (2006)
Roller the Sunmon
DOKUGUMON
Signature Move: Poison Sting (a weird move exclusive to it in the Story Games that doesn't line up with its other attacks)
Noteworthy Moves: Poison Sting (MP Drain on a 10 MP move? Not nearly the best MP Drain move in the game but it's shockingly almost one of the strongest)
Noteworthy Abilities: Scan Data +1 (get used to this one this update, we've not seen it before now but I somehow corralled 3 of them in one post).
Wild Availability: Register Jungle.
Ally Stat Increase: Speed 3.
Field Ability: None.
Tree: Wormmon
Degrades into: Wormmon
Evolves into: Arachnemon (level 28, revived Arachnemon, attack 130, speed 130)
Notes: "this insect digimon takes the form of a spider" - SPIDERS AREN'T FUCKING INSECTS. That lunacy aside, MP Drain is a funny ability some Dark and Thunder moves get, most of which aren't great, although there's one ridiculous exception to that rule way later in, and for its salt Dokugumon's got a pretty good one that also Poisons. Also, Dokugumon is useful for a... later purpose, but we'll get to that.
BURAIMON
Signature Move: Tsubame Nimai Gaeshi/Swallow Duet Reverse (the famed sword attack of Sasaki Kojiro, except with two swords!)
Noteworthy Moves: Tsubame Nimai Gaeshi (powerful 2 space move, very efficient on MP), Air Cutter (decent 2 space Holy move)
Noteworthy Abilities: Scan Data +1
Wild Availability: Limit Valley.
Ally Stat Increase: Attack 3.
Field Ability: Tree Cut.
Tree: Hyokomon
Degrades into: Hyokomon
Evolves into: Digitamamon (level 33, revived Digitamamon, defense 120, max level 36), Butenmon (level 36, revived Butenmon, attack 140, defense 105)
Notes: they made a fuckin bird samurai digimon so they could make a swallow do the tsubame gaeshi lol lmao 10/10 design. Buraimon, like Hyokomon was and like its main evolution Butenmon will be, is an all new Digimon for Lost Evolution, the second of four. The Butenmon evolution will eventually be really interesting because its final form is, uh, ridiculous, but don't knock Digitamamon, who has one of the best attacks in the game, especially for a Perfect, and for whom the "max level" requirement is a goddamn joke for its intended line (my Buraimon actually already reaches it, in spite of it never having degenerated! And when you get them in the wilds, you'll find it's possible to convert one already able to reach that point. The requirement is actually there for Cockatrimon going through a Warp). This specific Digimon is eventually going to be a part of the "main party" for a long time, and you'll see why as we get there.
ARMADIMON
Signature Move: None. (Medium Tackle is probably meant to represent Rolling Stone?)
Noteworthy Moves: Medium Tackle (Low power as it is, it is decent for 3 space moves at this point. There's a reason mostly Adults learn this.)
Noteworthy Abilities: Item Drop Rate +1
Wild Availability: Login Mountain.
Ally Stat Increase: Defense 2.
Field Ability: Dig.
Tree: Terriermon
Degrades into: Gummymon
Evolves into: Ankylomon (level 20, revived Ankylomon, defense 85, friendship 50), Kenkimon (level 24, inputted Digimental of Friendship, defense 85, friendship 100)
Notes: I still don't get why the Story games gave Kenkimon to Armadimon. Armadimon already had a Friendship Evolution, it was Sepikmon, he didn't need to steal the more general use Kenkimon... Ankylomon's actually going to be locked for a while, so this facet of the Terriermon Tree is fairly limited at this point, and we're going to get access to Gummymon itself pretty soon. We do have Kenkimon though, so there is that.
KABUTERIMON
Signature Move: Mega Blaster (what, didn't dub this one as Electro Shocker?)
Noteworthy Moves: Mega Blaster (strong Electric attack for Adults), Thunder Claw (decent Adult-level 2 space Electric move, Stuns and Paralyzes)
Noteworthy Abilities: Scan Rate +1
Wild Availability: Login Mountain.
Ally Stat Increase: Speed 3.
Field Ability: None.
Tree: Tentomon
Degrades into: Tentomon
Evolves into: Atlurkabuterimon (Red) (level 31, revived Atlurkabuterimon (Red), defense 100, friendship 70), Chimairamon (level 35, revived Chimairamon, revived Kabuterimon, revived Devimon, inputted Tentomon W, inputted Chimairamon W2, attack 120)
Notes: You could have gotten a Tentomon first if you knew what you were doing, but I didn't. Kabuterimon is plenty solid and something you'll eventually need for Chimairamon, so you'll want to get it early anyway, though there's no real reason to not evolve a Tentomon into it as they don't have any other options. Also, "Atlurkabuterimon (Red)" just saddens me, like, do you guys really have to draw attention to the fact that you removed the original Atlurkabuterimon in this game??
AQUILAMON
Signature Move: Blast Laser/Blast Rings.
Noteworthy Moves: Blast Laser/Blast Rings (just a strong Adult level Holy move), Big Tornado, Thunder Claw (wait why the fuck does it get thunder claw)
Noteworthy Abilities: None.
Wild Availability: Pixel Desert.
Ally Stat Increase: Speed 3.
Field Ability: None.
Tree: Piyomon
Degrades into: Hawkmon
Evolves into: Silphymon (level 35, revived Silphymon, revived Aquilamon, revived Tailmon, inputted Piyomon W, inputted Silphymon W1, speed 120)
Notes: Truly, Aquilamon is struck with the worst fate - it can't evolve into Garudamon, because it can't warp to Garudamon, because Garudamon is also in its tree. Sad. In spite of its upsides, you probably will want to avoid Aquilamon for a bit, as it's an isolated Digimon for quite some time due to Silphymon requiring a bunch of different things before you can get it.
PAGUMON
Signature Move: None.
Noteworthy Moves: None.
Noteworthy Abilities: None.
Wild Availability: Login Mountain.
Ally Stat Increase: Defense 2.
Field Ability: None.
Tree: Picodevimon
Degrades into: None.
Evolves into: Picodevimon (level 10)
Notes: You will never at any point use Pagumon after evolving the first one you get unless it is to gain levels by degenerating.