Another brief hiatus, another dramatic return.
I should be back to a more "r e g u l a r" update/writing schedule at this point, so next update shouldn't take more than a month to come out after this.
I remember the video clip you linked to! The link is unfortunately broken so here --
A working link for that!
First of all, you did not exaggerate that Celeste is crazy and feral, and I'm very intrigued as to why she cant talk and what her real purpose is. The sentient pineapple line? Murdered me. Throwing caterpie? Effective. Dont knock it til you've tried it.

Trey is a bumbling protag that tries very hard and his entire existence consists of sighs, bigger sighs, and biggest sighs. He needs a nice nap. Gray, (who I keep misreading as Gary) is a wonderful over the top dickish rival who needs a fitting kick in the teeth. Also suspicious AF.

Speaking of suspicious AF - COLRESS?? *insert surprised pikachu face*

And, and most importantly, you must remember this, I would die for Lilac. You hear me? I know she's set up as a fav because early game catches usually die and mankey are notorious for not making it, but goddamn son, leave Lilac alone.
Celeste is...Celeste. Trying to figure her out right now is only going to cause one of two things: 1) a descent into madness, or 2) being introduced to a wepear through anomalous means. Just kidding -- things will make sense down the line!
Trey needing a nap sounds about right, and it's a total mood.
I ain't leavin' Lilac alone. She's too much of a good bean.
Remember reading some of this before, so time to look at it in full glory
So we seem to be in a parallel/dream world
And one that Trey has seen before
Fun fun speculation
And now we have a significantly more lucid Celeste with a rather interesting line
'Thank you for protecting my body'
Lots of things to look at here. Seems the Celeste we know isn't the true Celeste, her mind being in another place.
Can't wait to learn more as things go on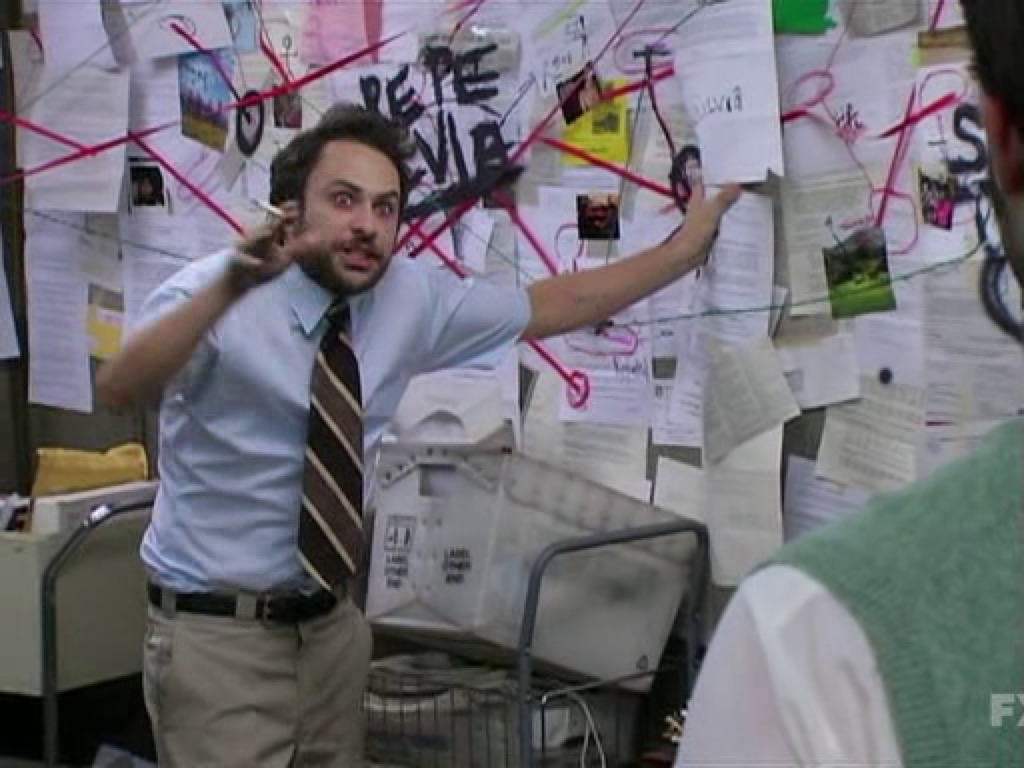 > Significantly more lucid Celeste
...Y'mean the demon
isn't
lucid? :P
Well...it took me a while because I had to figure out a continuity snarl. And well, the world has been weighing down on me, making the snarl a lot harder to resolve. But we're finally here!
In which Trey takes on a Gym!
---
I practically jump out of my sleeping bag as something shrieks in my ear, throw my hands over my ears to shield them and...huh? Either I've gone completely deaf, or… I don't know, honestly.

Celeste is sitting perfectly still and staring off into the distance. And by "staring off into the distance" I mean "looking at the canopy of the tent five inches in front of her". ...I don't know. I'm too tired to tell. I get up and look at her, catching her attention in the process. She turns to me, sporting a blank stare as usual. She's absolutely nothing like the other one. Wait, that was a dream. What am I even thinking? The dream Celeste also looked a lot more human than this one… At this point, I'm not sure what's going on. If that dream Celeste could talk, maybe the real one can.

"Hey, Celeste. What's going on?"

A blank look.

"You see any, uh...Any Muk around-"

Next thing I know, I'm staring at the ceiling of the tent and my jaw feels like it got knocked into the next century. I can taste the distinct sour-bitter taste of a Wepear Berry, and I'm pretty sure that's a chunk of the berry on my cheek.

A couple of minutes pass before the pain subsides enough for me to focus on other things - like getting ready for the day. I'm a few hours out from Pewter City, where the first Gym stands.

At least, I hope it's still standing. Pewter got hit pretty hard during the war. I'm gonna have to keep my eyes down…I get dressed and do a quick inventory of my Pokemon and items to make sure everyone looks good - all team members are healthy and in great shape. I glance over at Celeste, who has gone back to staring at the canopy, then get up properly and stretch.

"Hey, Celeste. We gotta pack up and go to the Gym. I want to get there by dinnertime."

Celeste groans in protest and lazily crawls over to me as I'm getting my backpack slung over my back. It's gonna be a long trek.
==
Holy crap. Pewter City is in horrible shape.

...Actually, no. Pewter hasn't changed one bit. It's the same old bums on the streets begging for money, the same random stray Pokemon rifling through the trash, the same street vendors pawning off pretty-looking stones that are likely rubbish. I mean, I get the souvenir appeal here, since Pewter is the city of stones and there're a lot of gems in the museum at the north end, but…

It's all garbage. I need to get to the Center, get some information about the Gym and maybe some strategies I could use.

Celeste groans quietly. She decided to climb on my back again earlier, so I've been walking in the absolute center of the streets to keep her from grabbing at anything. She hates that, obviously. I just ignore her groaning and the calls of the street-side vendors with their rubbish stones as I take a left onto the main street. I can see the Center up the street, so hopefully I can catch another breather.

It takes me a few minutes to get checked in - this nurse seems completely unfazed by Celeste getting hissy again - but I'm able to get into a room. Now that I'm here, I can take proper inventory of what I need without the idiot clinging to me.

I have...about a dozen Potions and just as many Pokeballs. And I've caught all the Pokemon I've been allowed to catch on the way to Pewter, so I'm all set with that. I pull out my PokeDex and connect to the network. It's running a little slow...ugh.

It takes me a while but I'm able to find what I'm looking for - the page for the Pewter Gym that has the level recommendations for trainers based on badge count. It's interesting to see how they handle the different skill levels - higher badge counts get disproportionately harder teams to battle against, from what the website is saying. Thankfully for me, I only need Bud and Lilac-

"Trrrrrrrrr."

Huh? I look over at Celeste. She's tucked herself into the dimmest corner of the room and is staring at something.

"Trrrrrrrrrrrrrey." she utters. She stares at me blankly and remains still.

"...Yes, Celeste?" I say, staring back at her.

We end up staring at each other for a solid minute, for...no real reason, apparently. She snorts and then pulls a Wepear out of nowhere and eats it. So much for anything meaningful happening.

Anyways, gym battle. My opponent has-

"Trrrrrrrrreyyyyyyy."

"What is it, Celeste?" I say, a little annoyed as I turn to her again.

She slowly raises her arm and points at something behind me.

I look, and I see a painting. Huh. It's a reproduction of a painting from 20...25, I think? It looks like the portraits they painted of the Champions back then. The subject's a younger-looking guy, maybe high school age? He has black hair and a black and yellow hat worn backwards. It's honestly a really well done painting, and whoever made the repro put a lot of care and effort into it. Ok, so I probably wasn't paying attention to the room's decor when I came in here. ...Still a little weird that Celeste would speak solely to point out the painting. I look back at her, and she has that odd look of recognition on her face.

"Do you know this painting?" I ask, watching her face.

No response. So- right. I turn back around and get on the bed so I can reach the painting. On the bottom of the painting, in very miniscule writing, is the text "Champion Michael, Kanto-Johto Indigo Plateau, 2020".

Huh. Wonder if she knows this guy somehow? …I'm not gonna worry about it. I look back at her. Maybe I can actually ask her a question now?

"Hey. I-I dunno. I'm not sure what you're trying to tell me...Do you think you can try explaining this painting to me later?"

She tilts her head like a curious Growlithe, then opens her mouth.

"Yyyyyyyeeeessssssss."

"What the f-"
==
The doors of the gym creak and rattle as they slowly open. These things look like they haven't seen any kind of maintenance in a decade. How are they still working?

Someone inside the gym motions me over to him, and the formal attire he has on tells me he's the security guard for the gym, so I walk over. I hear a faint huff from Celeste, and turn to see that she is sitting outside. Despite the doors being wide open, she's refusing to enter.

"Celeste, come on."

Celeste snorts and stares at me as she inches away from the door.

"Celeste, come on."

...Nothing. Wonder why she isn't listening?

"Last chance, Celeste. You coming or no?"

She twitches like she's going to move, then turns her head the other way. As in 180 degrees, complete with crunching bone. Why am I not surprised?

"Uh...sir?" the guard mumbles, clearly freaked out and trying to maintain professionalism.

"Oh, right, sorry."

I turn back to him and straighten up.

"I, Trey Himura, Pallet University of Training alumni-"

"Cut the formalities. Badge count?"

"Oh, uh...Zero badges, sir."

The guard glances at a clipboard and looks back at me. He smiles and relaxes his stance.

"First gym battle, huh? Welcome to the gym circuit, Trey."

"Thank you. Looking forward to this."

The guard nods and raises his arm to gesture at a door to my right.

"Reception is through there. Talk to the receptionist to receive your complimentary Fresh Water and to store your team members. You cannot enter the Gym grounds if you have more than two Pokemon in your party, and you cannot enter any Pokemon that is higher than level 14."

"Thank you, sir."

The guard says nothing further and returns to his post. Oh well. I head into Reception and am met by...nothing. There's not a single soul in here aside from the very-distracted receptionist playing with his phone. I stay near the door and stare at the receptionist to see if he notices me.

He doesn't, so I let go of the door and it slams itself shut, startling him enough to launch the phone a foot in the air.

"Hey."

He stares at me, a look of surprise plastered on his face.

"Didn't mean to spook you, but you kinda didn't see me come in here. I'm here to challenge the Gym."

"Wh- oh! Sorry, sorry. Just a second."

He scrambles a bit, going through his drawers to track down what he needs to register my team and me for the upcoming gym fight.

"Badge count and name, sir?" he says, as he's pulling out a PokeBall rack and a small document.

"Trey Himura, zero badges."

He pauses and looks at me.

"Himura, huh?"

"Yeah. What about it?"

"...Nothing. That surname just sounds familiar to me."

I sigh and walk over to the desk to look at the document he pulled out.

"By the way, the guard already filled me in on the rules here."

"Oh, good. All I need you to do, then, is sign the document here and surrender the Pokemon you aren't bringing to the battle."

"Sure."

I take a second to scan the document. It's a generic liability waiver that clears the Gym in the event that an injury or death occurs. Doesn't surprise me, honestly. They've made the gyms tougher to make sure that the people who go through 'em can survive on their own should something happen to the region as a whole.

Well, the team decision here is easy. I'm taking Lilac and Bud in and leaving the rest behind. This gym is Rock type, and Lilac and Bud are safe picks that can get past the Rock Pokemon's defensive properties. I think I'm going to lead with Lilac, since Rock types are heavy and especially vulnerable to Low Kick. The receptionist looks at me as I put the PokeBalls for my team on the tray, then turns to the doorway.

"Your battle will be in Arena 1 - that's the fourth door on the left from here. You will face one of the Pewter Gym's Trainers. Should you win, you will have a 10 minute break to prepare for Gym Leader Slate. Use that time wisely."

"Understood."

"Your first battle is in five minutes from now. I'd get in there and figure out a battle plan if I were you."

"Sure. Thank you."

The receptionist opens the door, then turns back to his phone. I ignore the phone and walk through the door, into a hallway with eight doors. There are four doors on each side, their metallic tone breaking up the solid white walls of marble. Fourth on the left….All the way down there, then? I make my way down the hallway, and I'm noticing how rusty some of these doors are. This whole place seems to be in a state of neglect and wear, which isn't all that surprising. The door to the arena I'm supposed to be in opens as soon as I get close. That's a nice change of pace from the broken doors out front…

I grab the first PokeBall, which I know has Lilac inside, and enter the arena. It's essentially a basketball court with a floor made from a mix of different stones. I recognize the granite and limestone, but not the rest. I think that's a patch of obsidian on the far end…? The battle spaces for both trainers are marked on the ground with half-circles of emerald, one on each side of the field. The boundary line in the center is made of a ruby of some kind.

All in, it's actually a really nice looking Gym arena. No wonder the rest of the town's poor.

A hidden door on the far end opens, and a teen walks in clutching a PokeBall. Looks like I'm up for battle.

"Trey Himura?"

"That's me."

"Nice to meet you. C'mon, let's not waste any time."

He throws his PokeBall and his Geodude is sent out, slamming into the ground. It gets up, using its fists to support itself as it readies for battle.

I toss my ball in the air, and out comes Lilac. She huffs and looks around, then kneels down to study the ruby boundary line. A woman's voice comes out of an overhead speaker as it crackles to life.

"Gym Trainer, are you ready?"

"Yup!" the teen calls out.

"Challenger, are you ready?"

"Let's do it." I say. I snap my fingers to alert Lilac. She perks up and backs away from the boundary line.

"Start the battle!" the woman calls out. The teen calls something to his Geodude that I can't hear over the PA.

"Lilac, get in there and use Low Kick when you can!" I call, watching Lilac take off on command to one side of the arena...wait, what is she doing? She's stopped at the boundary line and is doing some kind of kick dance that I don't recognize.

"Hey, that's not what I meant by Low Kick!" I yell at her. She huffs and ignores me as the Geodude starts hobbling at her, its rocky fists shattering the top layer of the arena as it closes in on her.

She jumps right as the Geodude gets into her personal space, dodging the Tackle the Geodude was trying to connect, then brings her foot down on the top of its head and slams it into the ground. She jumps on top of it and starts up with the crazy kick dancing again while giggling to herself like some kinda child - and it looks like she's actually kicking the poor Geodude with every step?

And here I thought Celeste was the only lunatic I had to deal with…

"Lilac, that's enough!" I call to her again, clapping my hands to catch her attention. "I think you've already knocked that Geodude out."

She stops, stands up and pouts at me as she walks back to my side.

"Look, you can do that dance thing later when we get out of the gym. OK?"

Lilac snorts at me. The teen calls his Geodude back and retreats through the hidden door on his side of the field, and a tone plays over the speaker. I'm assuming that's the start of my break between battles.

Thankfully, Lilac didn't take any damage. We should be fine for the next battle. I take a moment to take my bag off and sit down so I can see Lilac better. I'm honestly curious about something.

"Hey, Lilac."

She looks at me and walks a bit closer.

"Can you show me how you did that dance?"

She stares at me for a second, then chitters and walks over to the bag. Doesn't take her long to get her boombox out, but it takes her a minute or two to find the cassette she's looking for - something marked
"Soldier of Dance"
.

Lilac shows me how she pulls off the dance. It
looks
simple, but I know for a fact that even simple dances can be really annoying to master. Once she finishes her tutorial, she turns on her boombox and starts up on her kick dance at full speed. It's an energetic song she's listening to!

The secret door slides open again, and the mood of the room drops like a stone when she steps in. Gym Leader Slate, in the flesh. She's draped herself in a long, loose dress that conceals pretty much everything except her arms, and she's wearing a mask made of stone. I can't even see her face. Looking at her arms, I can tell that this woman is in incredible physical shape and could probably kill me if she wanted to. Lilac has noticed, too, and has returned to my side and is quickly packing her boombox back up.

"Challenger Trey Himura. Nicely done on your first battle, but…"

She brings a hand up to her face, putting her finger tip on her cheek ever so lightly.

"There is no place for tomfoolery on the battlefield. Your Mankey would do well to learn that lesson now."

Lilac grumbles as I stand back up.

"Are you prepared to battle, Challenger?"

"Yes, I am. Lilac, you're in."

She groans in protest and walks back up to the arena as Slate runs her thumb on the button of her Pokeball. Here we go. I feel my heart in my throat and my body starts to shake a little. Why did it get so oppressive so quickly?

"Geodude, you're up. Use Rock Tomb, try to contain that Mankey." Slate commands, crossing her arms with an air of experience.

"Lilac, close the gap! Try to get within kicking range!" I call out, hoping that she understands.

It seems like she does - she takes off in a full sprint, taking the direct path to the Geodude. The Geodude winds up and slams its hands into the ground, shattering the fragile gemstones under it and kicking up at least a dozen boulder-shaped chunks. Without hesitation, it grabs them and throws them as Lilac draws closer. The chunks land in random places - is this thing intentionally missing, or...Wait.

It's trying to block her in!

"Lilac, it's trying to box you in! Get out of there!"

Lilac quickly shoots off to the side, the change in direction proving fast enough to throw off the Geodude and forcing it to back up as Lilac closes the gap and winds up.

Slate audibly cringes and shouts, "Geodude, block the attack!"

Geodude pushes itself into the air and throws its arms out, forming a low X block - how does it know Tang Soo Do? - to catch Lilac's kick.

Lilac changes her kick as she throws it, tracing a nice arc with her foot over the Geodude's head and driving it into the ground. The force of the impact sends the Geodude skidding backwards, away from Lilac and the arena.

Slate doesn't react to this in the slightest and throws a second Pokeball, summoning her Onix from it. Oh...I knew they were big, but. Wow.

Lilac backs off as the Onix affixes its eyes on her and lets out a deep, rumbling snort.

"Onix," Slate says, switching her PokeBalls around to recall her Geodude, "You know what to do."

Onix utters a growl that rattles my bones, and I hear Lilac let out a soft whine of fear.

"Lilac, you've got this," I say to her. Crap. What do I even tell her? "You're still faster, get that Low Kick off!"

"I would not be so confident, Challenger!" Slade says, stifling my next thought. "Onix, Rock Tomb!"
Oh, crap-
Lilac barely gets out of the way of a boulder crashing into the ground next to her and makes a mad dash for the other side of the arena. The Onix tracks her and throws boulders ahead of her to try and catch her out.

I don't like this feeling in my chest right now.

Lilac, c'mon. You got this.

She spins around one of the boulders, barely dodging it, and closes the gap on the Onix. Oh crap. Her, Onix and I are all lined up perfectly. I gotta move- The Onix panics and throws a boulder at Lilac, missing her and throwing it right at me- OH SHIT!

I turn to runohfuckI'mtooslow

There's a blur of white and a sickening crunch, then a rumbling sound like rock getting torn up- I'm on my butt all of a sudden with something white over me.

Celeste?

She's standing above me, leaning over backwards and using her arms to hold the boulder in place- holy crap!

"Trey, are you OK?!" Slate yells, panicking. I hear her running across the arena as Celeste chitters and drops the boulder at her feet, then sits down.

"I...I'm fine. I think?" I call out as I check myself over for any injuries. Aside from a lot of rock dust, I...think I'm OK? Oh Arceus, I think I'm gonna faint. Control your breathing, Trey…

Slate gets to my side and kneels down to inspect me for any injuries I can't see, and Lilac comes over a second later.

"You look fine." Slate says, her head turning towards the boulder. "I have no clue how…" she trails off as she sees Celeste sitting there, coated in rock dust and debris. Celeste utters a soft groan and stares blankly at me.

"...I feel it may be wiser not to ask." Slate finishes, helping me to my feet.

"Trey, aside from that...rather close call, you did rather impressively. Lilac knocked out my Onix in a single shot. You've cleared the Pewter Gym and earned the Earth Badge. Congrats. Now go clean up and check in with our on-site nurse before doing anything else. I'm not going to give you the badge until you have the all-clear from the nurse, OK?"

"...Okay" I respond flatly. I think I'm going into shock, it kinda feels like I'm looking at everything through a glass right now.

I should probably go see that nurse, huh?

End
---
I don't have much to say about this one except that I struggled quite badly at getting through writing the Gym battle.

Some addenda I wanna announce too: I'm working with an artist on the Forums on getting Celeste's reference sheet done. I think you guys will like it - We're working on making sure the presentation for it allows it to be integrated directly into the story when it's completed! Also may be pending a similar design sheet for Slate.
Edit: Thank you to my friend Terrordog1490 for helping me with the Slate fight sequence - he's the one that suggested the low block the Geodude throws.
Last edited: