Lizard Breath™
Team Delta
Pokédex No.

2067
Caught

May 31, 2020
Messages
Nature

Quirky
Pronouns

She/Her
Pokémon Type

Water

Dragon
Pokédex Entry

Isn't clever enough to come up with a creative username, so just uses the name of favorite pokemon instead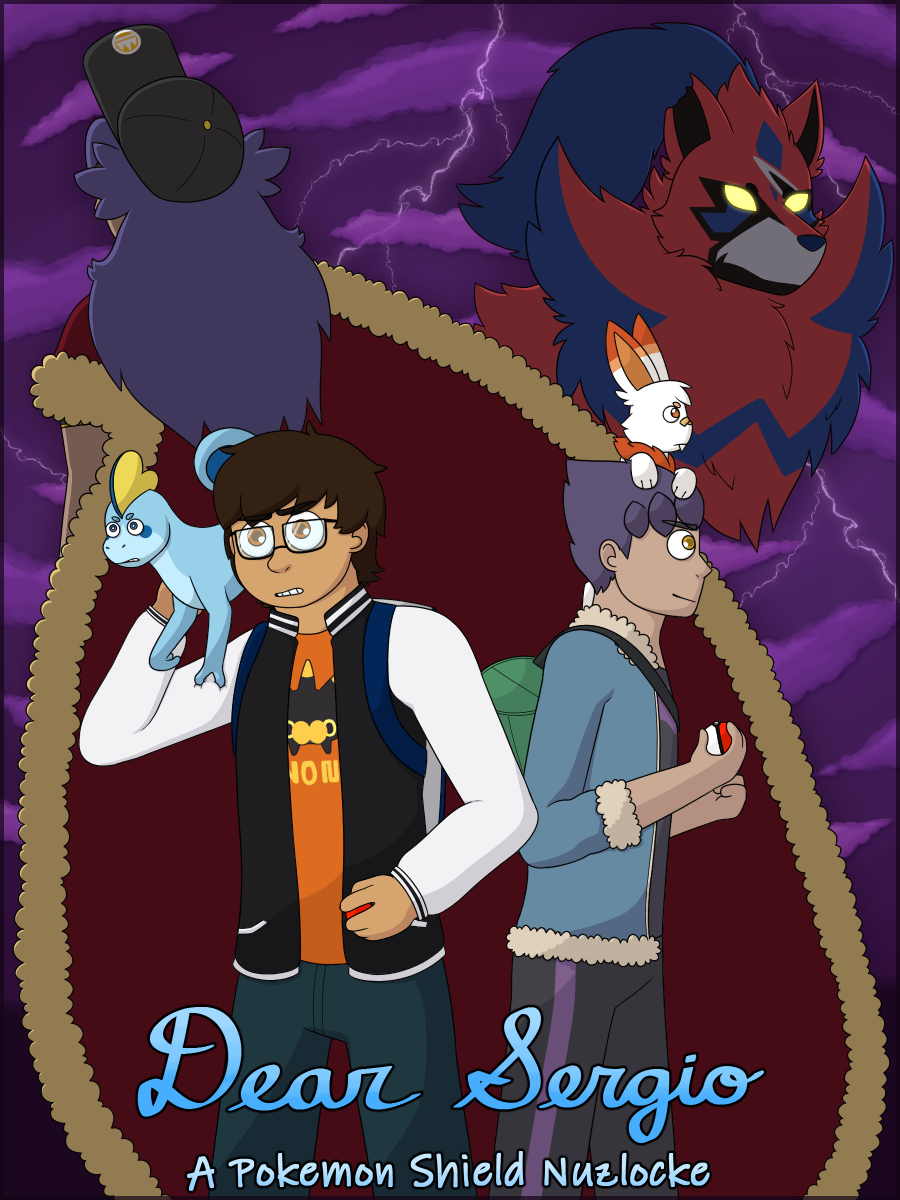 Sergio is a young teen who really has no interest in pokemon battles, but when he learns that joining the gym challenge would allow him the chance to escape his home life, he embarks on his journey to become the new champion of Galar. Though the road there proves to be much harder than he initially thought.
Read on:
Deviantart
|
ComicFury
Start date:
6/13/20
Latest update:
10/2/21
Current update schedule:
Every other Saturday
Graphic depictions of blood and violence, death, verbal/emotional abuse, implied/referenced physical abuse, implied/referenced self harm, occasional adult language
1. If a pokemon faints, it's considered dead and must be boxed permanently

2. Only the first encounter can be caught per area
-Dupes clause is in effect
-Shiny clause is in effect
-Gift pokemon are allowed
-Every defined section of the wild area is considered a new area/encounter
-Encounters are determined by the closest spawned overworld pokemon
-Only 2 or 3 wild area encounters allowed after each badge
3.
No items can be used in battle
-Held items are allowed, this includes held healing items (berries, leftovers etc)
-Items may be used at any time outside of battles and may be purchased at stores
4.
No pokecamp allowed to get free healing or powerups/bonuses
-Pokecamp is allowed exclusively to evolve a pokemon that only evolves through friendship and cannot be used again after it evolves
5. Black out = game over

6. Nickname all pokemon
-Nickname theme: Streetlight Manifesto
​
Last edited: