Ah, ROM Hacking. A part of the emulation scene that I'd wager is as old as the scene itself. When I was a kid my first introduction to emulation was through hacking, with things like Pokémon Naranja version or Emerald 386. The kinds of hacks on the scene then were so different from what you can find now it must seem like the stone age. Still, with all the progress that's been made, how many hacks have been forgotten? How many were obscured in the face of bigger counterparts, or just never received much attention in the first place? These weirder, smaller, hacks have always fascinated me the most, just because of how out there some of them are vibes wise, and I think they grab the attention of most people too.
Thus, I present to you all the first (and hopefully not last) installment of
Dead Hack Theatre
: Screenshot runs where I'll be showing off the Obscure, Infamous, or just Forgotten Hacks of Pokemon, and Nuzlockeing them. I'm ABAP. I used to do screenshots back in the ancient era of Zetaboards on this site. For our inaugural installment we will be Nuzlocking none other than Miksy91's Hack, Pokemon Legend Version.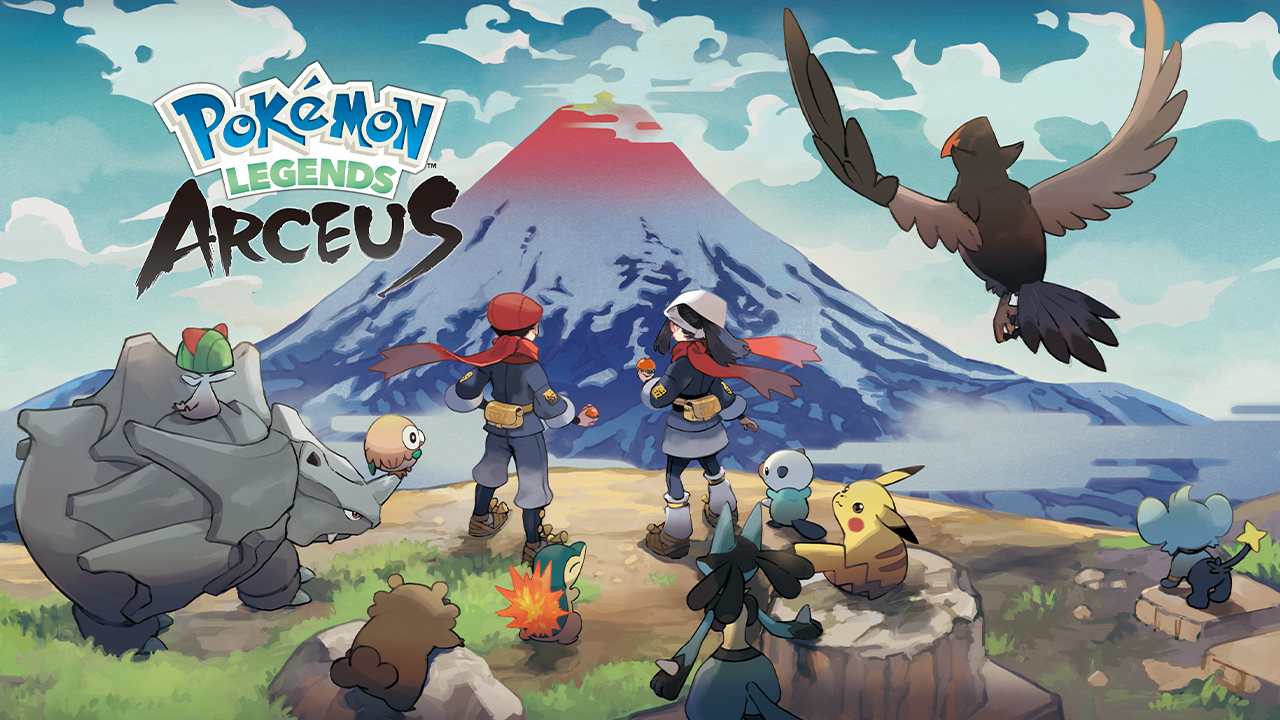 No not that Legend Version, THIS Legend Version:
A Hack of Crystal that, thanks to a certain Spin Off is actually getting pretty hard to find these days. Strap in, this might be a wild ride...
1. If a Pokémon Faints, it's dead. It must be Permaboxed.
2. You may only catch the first Pokémon you encounter in each named area.
2a. Dupes Clause - Pokémon which are a part of an evolutionary line you already have must be ignored if they are the first encounter. If all Pokemon on a Route are duplicates you may not catch any.
2b. Shiny Clause - Shiny Pokémon may always be captured and used.
3. All Pokémon must be nicknamed.
4. Items may be used in battle, but not to excess.
5. Battle Style is SET. No hard Level Caps. No Spoilers.
1. In Which Space and Time are Broken, and then Broken Again. (This post!)
Okay so nothing weird right off the bat.
I always go with one of the generic pre-made name options in these games. IMO one of the greatest losses modern Pokemon inflicted upon us. Crystal's are pretty tame: CHRIS, MAT, ALLEN, but sometimes you get wacky stuff like KAZ or TORU. And don't get me started on the options in Hacks like Snakewood...
Uh, nice...hat CHRIS. We also have a kind of screwed up walk cycle, but that's kind of hard to express in screenshots only.
The region that we're in appears to be the PIKACHU region.
Nah, I kid, it's just Johto, but again, nothing here is out of the ordinary. New Bark Town start...
No PC potion, but that might actually be the norm in Crystal, I just can't remember...
Elm is our neighbor. Yeah guys, sorry! I guess this isn't as wild as I would have thou-
Oh. I...see.
Yes, it is in fact Celadon City. As this lovely sign has pointed out to us. Welcome to the wild world of Early 2010s Miksy Hacks.
The thing is, starting in Celadon isn't the worst idea in the world. It's a big, central, city. I'm sure a lot of people start there in Crystal Clear. But despite the carry over of some things, like this guy complaining about Grimer in the Lake, you can probably already tell that this isn't EXACTLY Celadon City.
For example I don't remember weird conspicuous dirt mounds in vanilla Celadon City.
And I think there should probably be a department store around here rather than two houses and some trees.
But I mean at least the interiors are the same, if scrambled. Like the house on the left is this diner in Celadon that's kind of pointless.
Nice
So who knows? Maybe the house on the left is like, that Pokemon Hotel or whatever, or maybe
OH.
No need to get too excited. It's just Elm's house. But you see this is kind of the problem, this isn't
actually
Celadon. It's just some inocuous Celadon buildings thrown together with the houses from
NEW BARK TOWN
. So really it doesn't amount to being much different from New Bark Town.
And so as you can probably guess the house next door is in fact...
Elm's Lab! Yes he's packed it up all the way from Johto to muscle in on Oak's territory folks.
Does it have to do with the ominous floating Pokeball. I'm pretty sure we can find a longer table at Ikea or something man.
In case anyone was curious, no, none of the text is different. We're still having to go to Mr. Pokemon, same story and everything.
Oh the floater is a Magnemite, that's cute.
And here are our other starter picks. Pretty eclectic bunch. Anyway, I choose my starters via the only method worth considering: RNG.
1. So that means Sandshrew. It's no steel type sadly, but at least it's not Marill.
Yeah, sure, whatever.
In the Balkan Slavic and Belarusian folklore, the wise hedgehog (along with the tortoise) sometimes appears as the animal capable of finding the raskovnik, a magic plant that could be used to open locks and to find hidden treasures. I didn't find a name for these mythical Hedgehogs, but I figured this was a better well to draw from for a name rather than a certain...other Hedgehog IP.


The next city over, are you sure about that one big guy?
Elm, listen to me, you are delusional after the move, there is no way you expect me to walk all the way to Cherrygrove-Fucking-City.
Unfortunately Elm does in fact expect me to walk all the way to Cherrygrove-fucking-City. But before we get started on that journey, let's take in some more of the sights, like the world's smallest game corner over here.
This was supposed to be a screenshot of me not having any coins and being mad, but no joke, I found a random Max Potion on the first one I went to. What are the odds? Not the first time an Item will be in an
unorthodox
place either. Speaking of items...isn't there something we're forgetting in this town?
Oh yeah! The department store!
You know the thing everyone knows Celadon for having?
Yeah, this isn't it, it's unfortunately just the place we can trade coins for prizes, which is useless to us because we have no Coin Case
Our faux Celadon appears to be on the water, and just a little ways over we can unfortunately find a very regular looking Pokémon Center and Pokémart.
Hey, Cherrygrove City! We made it! Does that mean I'm done now
We can get Pokeballs straight away, which is very nice.
And surprisingly enough Route 16 is what's just past the Mart and Center. So three cheers to correct geography, even though it looks nothing like the actual Route 16. That must be Mr. Pokémon's house there.
First encounter, nothing too exciting.
Icarus in mythology flew too close to the sun with on wax wings created by his father Daedelus. He earned his place as a legend after that, albeit a tragic one. Will our Icarus meet the same fate?
It turns out it's not Mr. Pokemon's house, unfortunately. However this guy is talking about Cycling Road and Fuchsia city, which probably means the Kanto geography is still
somewhat
the same. Not like I'll be able to get very far without a bike.
So yeah, I expect to be turned around at the gate here for not having a
Okay, clearly I should maybe raise my Pokemon a bit before I get too in over my head.
And yes, upon leaving that building I randomly hopped on a Bike which I do not own.
No I do not get to keep it.
You gotta treat Hacks like this like Big Brother: Expect the Unexpected.
Trust me, there's more than enough happening to go around.
Hm? What? Excuse me? You're just standing here at the entrence?
EXCUSE ME?
Level 8
Shit. He still has another Pokémon too.
Luckilly even at a higher level Ledyba is so weak it's practically set up fodder. With its supersonic missing I'll set up a few defense curls like this...
Until it does so little damage with Tackle that anything we take just gets healed back with Leftovers, like so.
One down.
Level 10
Fuck. I hope it doesn't have Absorb.
Okay, I think by now it would have used Absorb if it had it, unfortunately this is taking a really long time.
A REALLY long time. REEEALLY long. Thankfully Crits saved us at the end.
It's a common shrew jackass.
Clearly this is completely different "Ilex Forest" too. Completely different (again).
pog
The legend goes that if you say her name in the mirror three times in the bathroom with the lights out, she shows up and kills you. Really silly stuff in retrospect.
Okay yeah, I do not remember this much needless winding. But I DO recognize that asshole Farfetch'd when I see it.
Missing from who? For what? What's the context. Either way, I got you cornered buster.
Aaand he flew over the trees. Time to find him I guess.
Behold! I read the text that says "SUPER POTION" and one appears! (No it did not become a normal sign afterwards.)
Okay now there's DEFINITELY no escape.
Fuck.
Screenshots do not do justice for how labyrinthine this place is, and I don't have time to deal with it right now.