Conqueror of the Celadon Gym
Pokédex No.

5516
Caught

May 14, 2022
Messages
Nature

Modest
Pronouns

he/him
Pokémon Type

Dark

Cool
Pokédex Entry

Zcorge [Pronounced Scorge] is an artist and Pokemon (and Guzma) enthusiast. Don't get him talking about his nuzlocke comic or else he will never stop.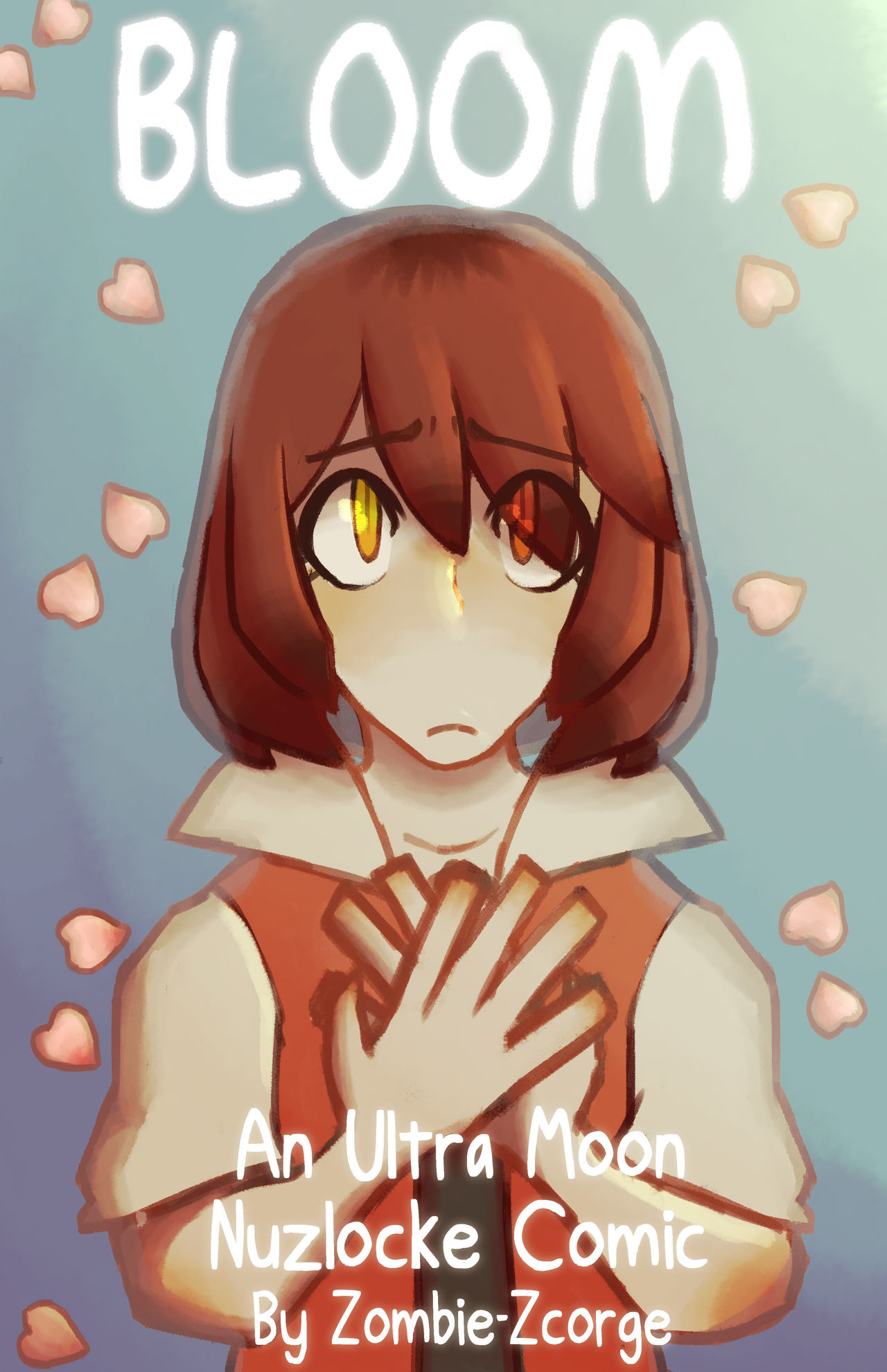 Bloom: An Ultra Moon Nuzlocke Comic
By Zombie-Zcorge
Hey! Welcome to my Nuzlocke comic, Bloom! This is based off a real playthrough of Ultra Moon that has been documented from start to finish. The actual playthrough ran from 2/20/22 to 3/4/22. Some fights will be altered and some Pokemon will be excluded (Just so that I don't have to introduce every Pokemon that barely makes a dent in the team). The story will also be changed to better fit my narrative, but it will still hit the general storybeats of the games.
Bloom, an 11 year old girl runs away from her home region of Kanto and travels to Alola, a tropical grouping of islands. Determined that she is ready to start her Pokemon journey despite never meeting a Pokemon in her life, let alone knowing anything about them, she embarks on a quest to beat the trials of Alola and become the champion. Little does she know, there's more to the world around her... And maybe even herself.
Start reading on...
Deviantart!
Comicfury!
Tapas!
Content Warnings
Pages with this content will have a CW by them.

Gore, blood, animal death (and some human death), some strong language, smoking, and references to child abuse. If any of this makes you uncomfortable, feel free to tune out!
Rules
1. If a pokemon faints, it's dead. Release/box them.
2. You can only catch the first pokemon on every route.
3. You must nickname all Pokemon.
4. If you encounter a Pokemon that you already have/is of the same lineage as one you have, you can run away for another encounter. However, if the pokemon of that species has died, you are free to catch it. Split evolutions are allowed. (Ex. you can have a Vaporeon and Jolteon, Politoed and Poliwrath, Slowking and Slowbro, etc.)
5. Shinies count as new viable encounters. (I don't end up finding any, but I felt this rule was worth mentioning.)
6. Subsets of routes are counted as new routes. (Ex. Route 1 - Hau'oli Outskirts and Route 1 are considered different routes.)
7. Your Pokemon must be under the level of the next Totem Pokemon or Island Kahuna's Ace pokemon's level. (Note that I sometimes go over it by 1-2 levels.)
8. Exp. Share is allowed until one of your Pokemon meets the level cap, just to make grinding less painful.
9. Legendaries/Mythicals/Ultra Beasts, Pokemon Refresh, Island Scan Pokemon, Z-Crystals, FEAR, Totem Pokemon, and X Items are banned and cannot be used in battle.
10. Gift Pokemon count as new encounters.
Table of Contents
Last edited: