Welcome one and all, to my very first hosted game of mafia! …..on the forums. I actually playtested this game on a discord server a few months ago and it went really well so I made a few minor adjustments and I'm optimistic about how things will go!
just please don't kill Jinx on N1 I will literally cry
Arcane, for those that don't know, is an animated TV series set in the League of Legends universe and honestly I'm really bad at summarizing things but it's got some
stellar
character work, worldbuilding, animation and voice acting, and the best part is you really don't need to know a thing about League to enjoy Arcane so nobody here has any excuse not to go watch it right now :D
Back to the actual game we'll be playing though!
Section 1: How to play the game
1. At the start of the game, every player will receive a role PM telling them what their role is, and mafia members will be told who the other mafia members are.
2. The game will consist of alternating night and day phases, starting at Night One. Night phases last 24 hours, and day phases last 48 hours.
3. During the night, players can send night actions by responding to their role PM with their action. In addition to night actions listed in each role description, the mafia can collectively choose one player to kill every night.
4. During the day, all living players can discuss in the thread to determine their next course of action. Anyone can post "Vote: PlayerName" to cast a vote to lynch that player. At the end of the day, if more than 50% of the living players are voting for the same player, that player will be lynched.
5. When voting for who to kill at night, the mafia member that actually performs the night kill is decided by the mafia. This is done by having the visitor of their choice include that they will be the visitor in their night action PM. If none do so, the last mafia member to vote will visit.
6. When a player dies, their role will be revealed in the thread.
7. The village wins when all mafia members are dead. The mafia wins when the number of mafia members is equal to half of the living players. All third parties have unique win conditions explained in their role description.

Section 2: What not to do
8. If you have a night action, and you don't post or send any actions for three consecutive phases, you will be inactive killed. If you don't have a night action, you'll be inactive killed after missing two consecutive day phases. Players killed by inactivity do not win, even if their win condition is met.
9. Don't do metagaming. That's when you use info like "Oh, that guy is using the PM system shortly after the night began! He must have some sort of night action!" Metagaming has many forms, so if you think something might be metagaming, check with the host first.
10. Play for your side. If your actions are obviously aiming to sabotage your team's chances of winning, that is bad. If you think something might count as playing against your side, ask the host if it is.
11. Don't post in the thread at night.
12. Don't post anything that could influence the game after you're dead. This also applies if you aren't in the game at all.
13. Don't copy and paste or screencap anything sent to you by the host or other players as a form of evidence. This is to make your information not super easy to confirm.
In addition, I have a few chat-related rules, and I'm putting them here so no one misses them:
DMs and group chats between villagers are permitted, here on the forums or on Discord. However,
any and all group chats made must include the host (ie, me).
My Discord tag is
cornibot#8146
for those of you not in a server with me. Additionally,
you are not allowed to speak in village group chats of more than two people during Night phases.
Think of group chats as having the same rules regarding Night phases as the main thread. DMs between two people are still allowed during both phases.
Alright, enough with the boring stuff - let's move onto the roles!
Vi

(1-Shot Vigilante)

:

Once a criminal from the streets of Zaun, you have allied with Caitlyn in an effort to reunite with your sister. You are impulsive, hotheaded, and frighteningly skilled in hand-to-hand combat; you also carry a considerable amount of resentment towards Silco and his supporters and are eager to strike back at them. Once during the game, at night, you can visit a player to kill them.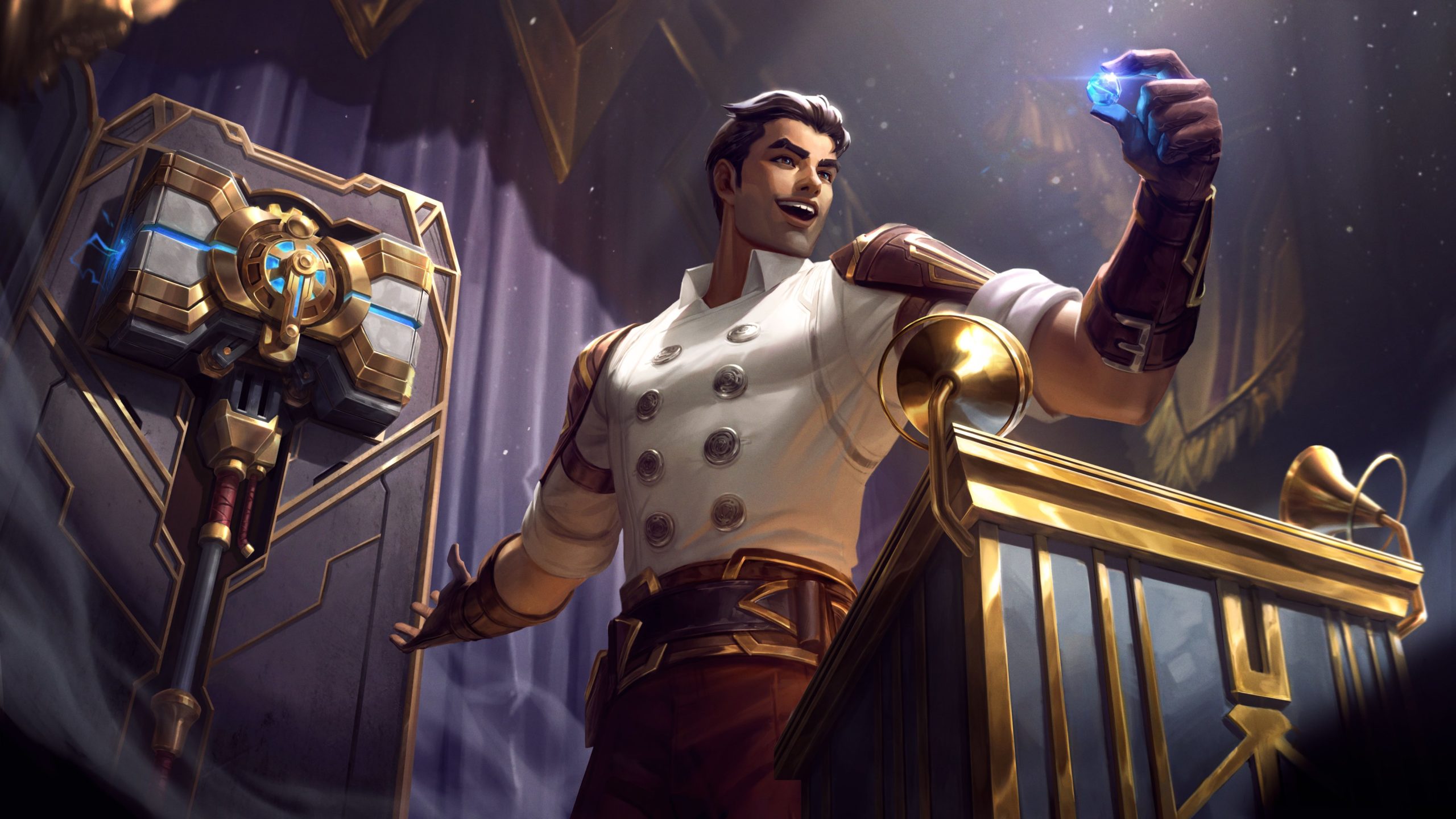 Jayce

(Judge > King)

:

You are a brilliant inventor who has been thrust into the world of politics against your will. You're revered throughout the city of Piltover as a hero, which makes your opinions carry a bit more weight. For the first three phases of the game, your vote will count as two votes instead of one. If you are still alive at the beginning of the fourth day phase, you will ascend to the highest ranking of the council of Piltover and become incredibly influential, and your vote will be the only one that counts.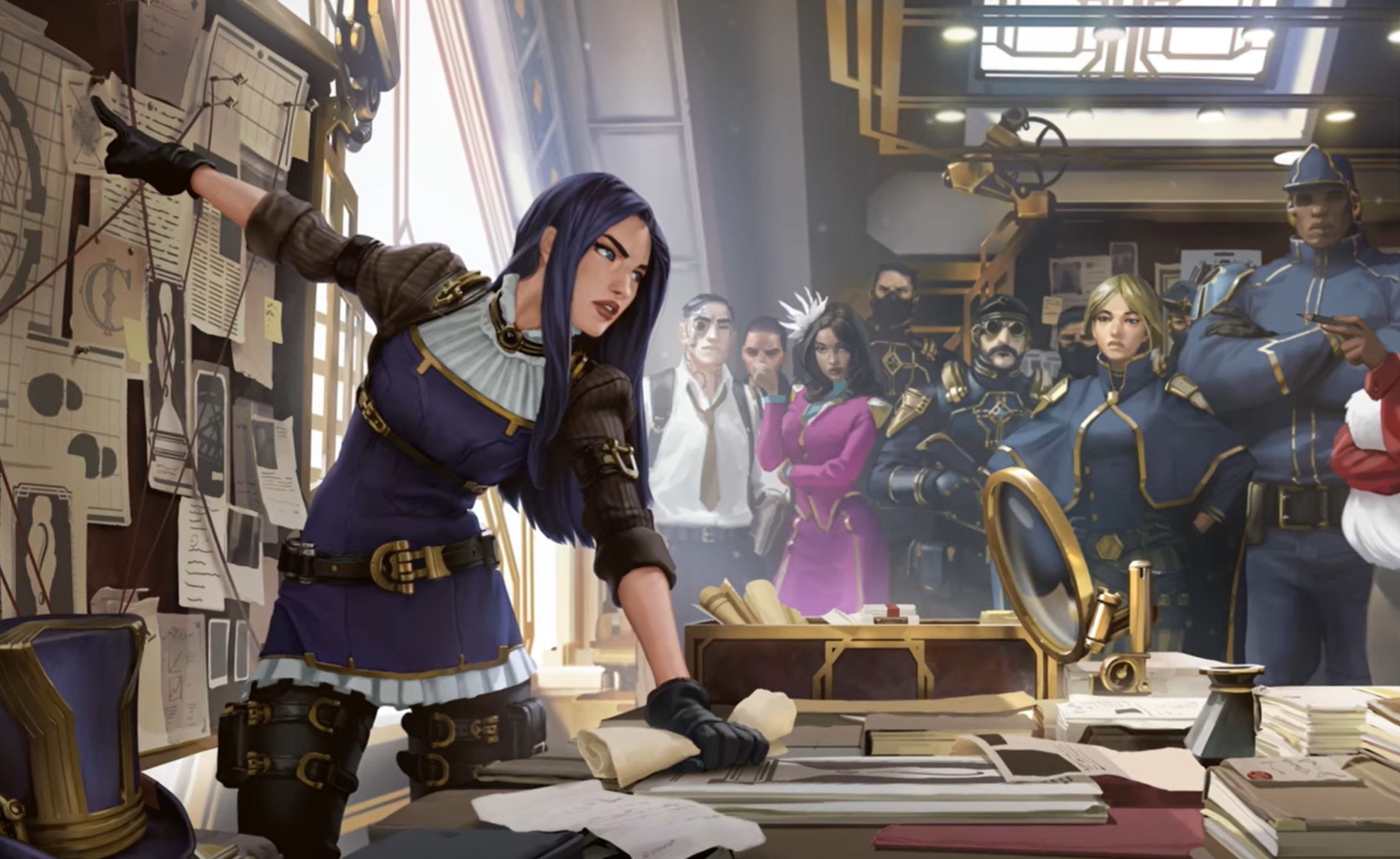 Caitlyn

(Cop)

:

You're a rookie investigator who is determined to serve as a voice of justice for your home city of Piltover and get to the bottom of any mystery - even if that means venturing into the squalid undercity of Zaun. Every night, you can investigate a player to determine their alignment.
Viktor (Blacksmith Doctor):
You are an idealist and have devoted your life to the advancement of humankind and improving people's lives. Your experience with Hextech and drive to help those in need gives you the ability to protect people who need it most.
Every night, you can visit a player to give them a Hextech suit. If a player who has a suit is targeted for a kill other than a lynch (or a bomb), the suit will take the hit for that player. A player can only have one suit at a time.
Every night, you can visit a player to protect them from the night kill. I don't have a good flavor reason for this but the suits were a stretch anyway so just go with it.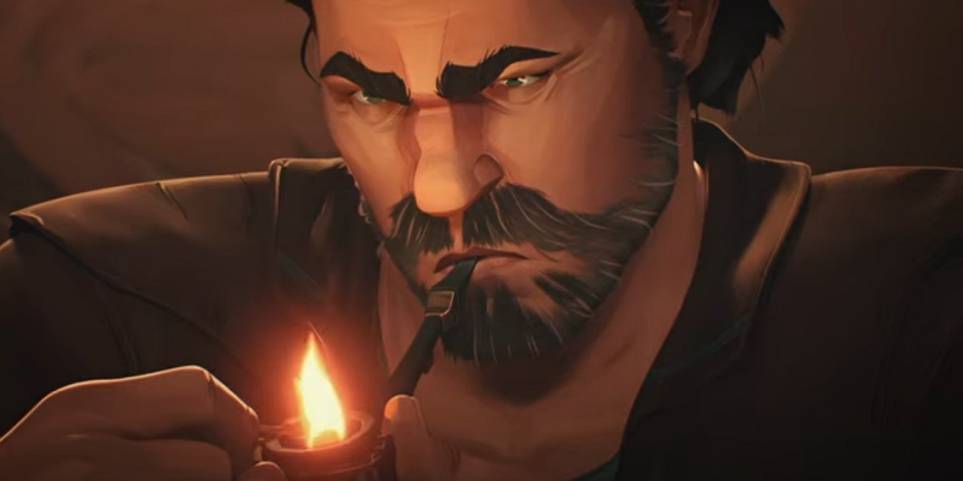 Vander

(Hunter)

: Once a powerful warrior and leader of a Zaunite uprising; now a bar owner and protector of the undercity. Your experience has made you cautious; you believe that it is better to protect what you have than risk losing everything, but if the worst were to happen, you are capable of taking down almost any threat. Every day, at any point, you can choose a player by DMing their name to the host (this does not count as a visit). If you are lynched on that day, you will kill the player you chose right before you die. [NOTE: This role may or may not be included depending on the number of signups I get]
Piltover Citizen

(Villager)

:

You are an everyday citizen of Piltover. You don't have any special abilities, but you can discuss the game and participate in the daily lynch.
Silco

(Godfather)

:

As a powerful crime lord, you are familiar with all the major topside players. Your connections even extend to the head of Piltover's law enforcement, allowing all investigations into you and your dealings to come up clean. You appear as village-aligned in Caitlyn's report when investigated.
Sevika

(Strongman)

:

You are Silco's top enforcer in his criminal empire, serving as the muscle for many of his operations. You have a Shimmer-infused mechanical arm, which you can use to give yourself a power boost if needed. Once during the game, you can inject yourself with Shimmer and strengthen the night kill, allowing it to ignore protection from Hextech suits. Doing this requires you to be the one to perform the night kill.
Singed

(Gramps)

:

You are an alchemist of unmatched intellect; affiliated with Silco, yet your help is often sought out by others... for a price. No one really knows your true history; you're excellent at staying under the radar, and you keep yourself well protected. If anyone visits you, you will learn their role. You can only be killed by being lynched.
Underling

(Goon)

: You are one of Silco's underlings. You don't have any special abilities, but you are aligned with the mafia and can choose to perform the night kill. [NOTE: This role may or may not be included depending on the number of signups I get]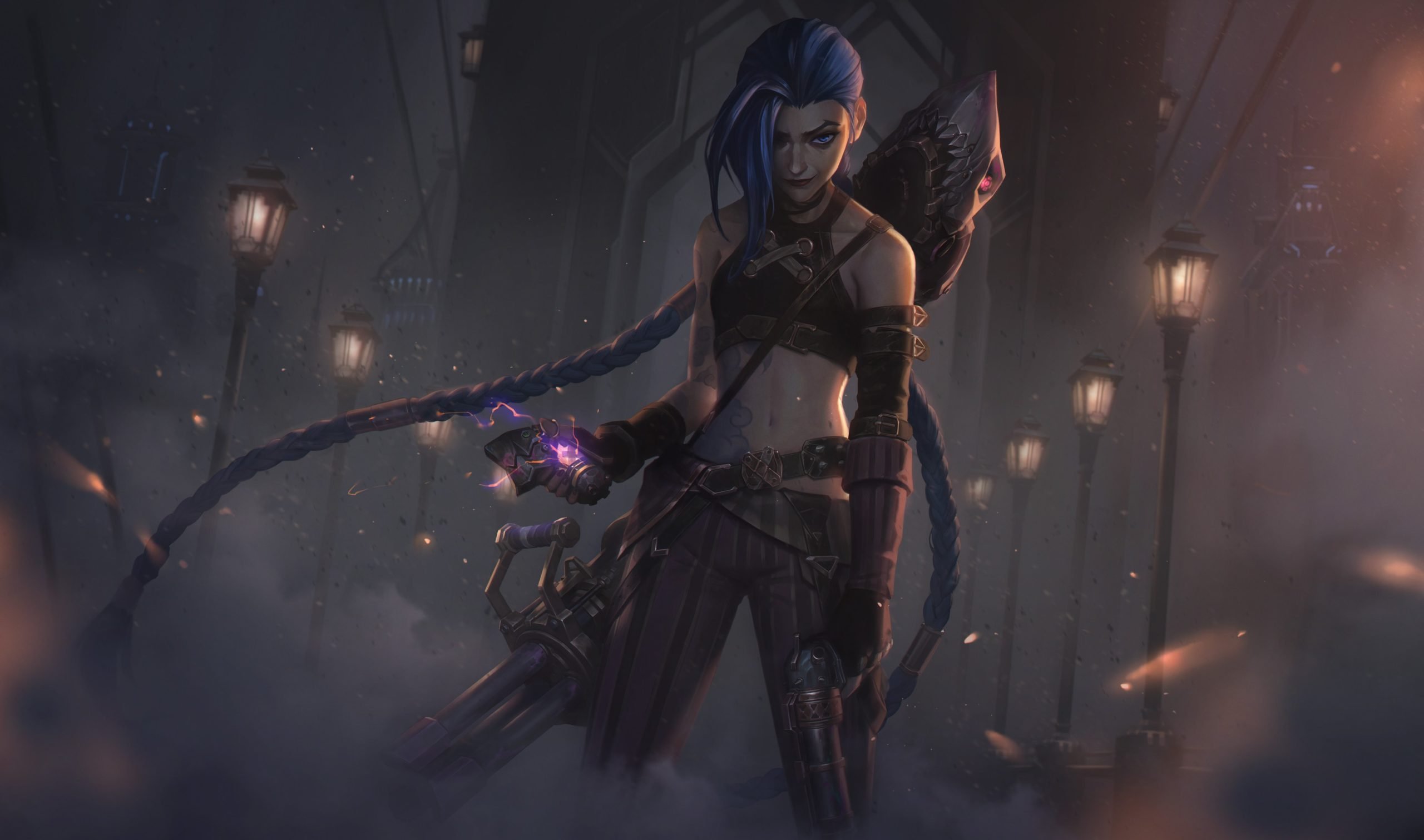 Jinx

(Arsonist)

:

While you have close ties to both Vi and Silco, your only true allegiance is to chaos and destruction. Your sanity isn't quite all there, but who cares about that when you have

explosions!

Every night, you can visit a player to set a bomb on them. That player will not know they've been given a bomb. Once during the game, during the day, you can detonate to instantly kill all the players who have bombs on them (with the exception of Singed). You will not be revealed when detonating. You win if you survive to the end of the game.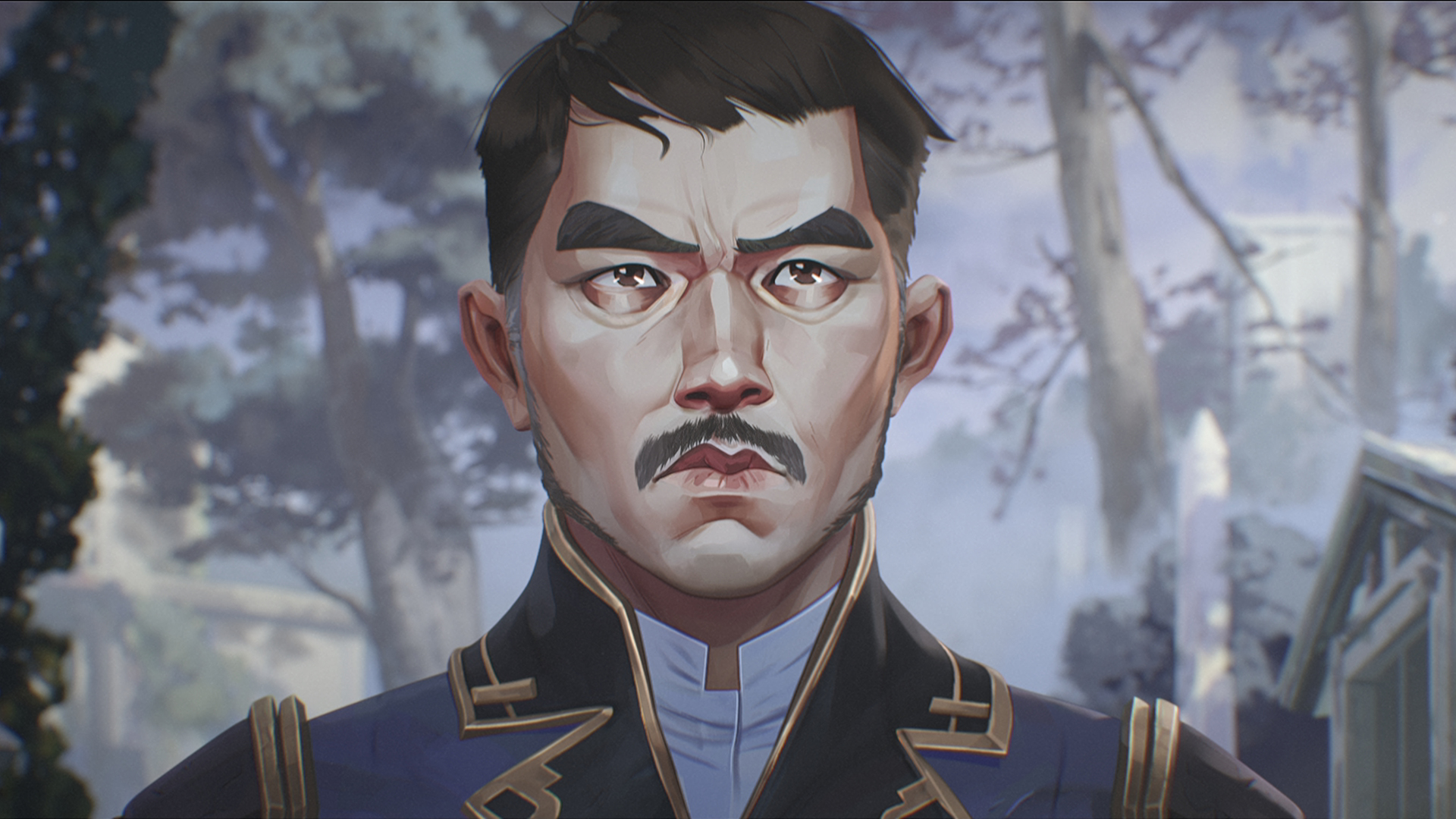 Marcus

(Traitor)

:

You are the corrupt Sheriff of the Piltover Police Department. Every night, you can investigate a player and learn their alignment. You win if the mafia wins; however, you start the game not knowing who the mafia members are and cannot perform night kills. You appear as village-aligned in Caitlyn's report when investigated.

[NOTE: This role may or may not be included depending on the number of signups I get]
Village
Vi: 1-Shot Vigilante
Jayce: Judge (with progression to King after 3 day phases)
Caitlyn: Cop
Viktor: Doctor
Vander: Hunter
Piltover Citizen: Vanillager
Mafia
Silco: Godfather
Sevika: Strongman
Singed: Gramps
Underling: Goon
3P
Jinx: Arsonist (wincon: survive)
Marcus: Traitor w/ Cop abilities (wincon: win with mafia)
Some general clarifications (will add to this list if more questions come up):
Vander can change their chosen player at any time during a given day phase.
Vander's choosing or killing of a player does not count as a visit.
Viktor cannot protect themselves.
If Jayce has become a King and abstains from voting, the lynch will be determined by the majority vote as per usual.
Silco does not appear as village-aligned in Marcus' investigations - only Caitlyn's.
If the target of Sevika's Strongman kill is not protected by Viktor, Sevika's ability is still used up and cannot be activated again.
Singed cannot be killed by Vi or by Jinx's bombs.
If anyone sees any balancing issues in this setup, please let me know! Otherwise, enjoy!
Starting Split: 10/3/2
Current Split: 3/2/1
Signups:
Akane

(Piltover Citizen)

Cirr

(Caitlyn)

theCape (Vi)
localhoney

(Jinx)

Undyne
overkill (Sevika)
EeveeFTW
ashtrayscomics
Salt&PepperBunny
KitkatKK2

(Jayce)

MrETheComic (Piltover Citizen)
Rueblie
Norhian Samur
KirbySSU (Piltover Citizen)
0 Anonymous

(Viktor)
Last edited: