Conqueror of the Violet Gym
Team Delta
Pokédex No.

88
Caught

Jun 16, 2019
Messages
Nature

Relaxed
Pronouns

He/Him
Pokémon Type

Grass

,

Water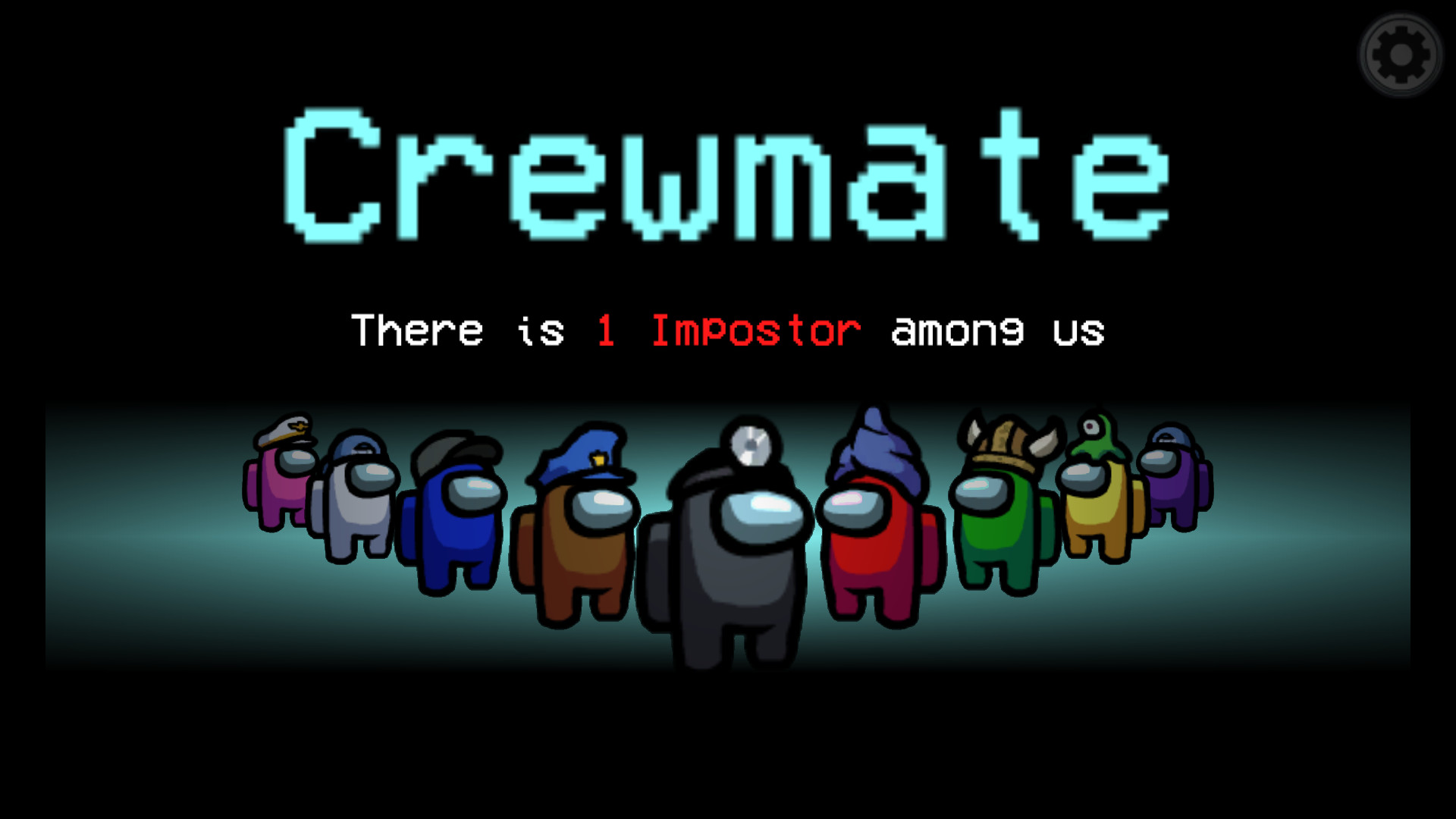 Alright Welcome to Among Us Mafia. A game that I've seen compared to mafia but with short minigames, it is now making the trip back to mafia. Will you be able to find the impostor Among Us?
Section 1: How to play the game
1. At the start of the game, every player will receive a role PM telling them what their role is, and mafia members will be told who the other mafia members are.
2. The game will consist of alternating night and day phases, starting at Night One. Night phases last 24 hours, and day phases last 48 hours.
3. During the night, players can send night actions by responding to their role PM with their action. In addition to night actions listed in each role description, the mafia can collectively choose one player to kill every night.
4. During the day, all living players can discuss in the thread to determine their next course of action. Anyone can post "Vote: PlayerName" to cast a vote to lynch that player. At the end of the day, if more than 50% of the living players are voting for the same player, that player will be lynched.
5. When voting for who to kill at night, the mafia member that actually performs the night kill is decided by the mafia. This is done by having the visitor of their choice include that they will be the visitor in their night action PM. If none do so, the last mafia member to vote will visit.
6. When a player dies, their role will be revealed in the thread.
7. The village wins when all mafia members are dead. The mafia wins when the number of mafia members is equal to half of the living players. All third parties have unique win conditions explained in their role description.
Section 2: What not to do
8. If you have a night action, and you don't post or send any actions for three consecutive phases, you will be inactive killed. If you don't have a night action, you'll be inactive killed after missing two consecutive day phases. Players killed by inactivity do not win, even if their win condition is met.
9. Don't do metagaming. That's when you use info like "Oh, that guy is using the PM system shortly after the night began! He must have some sort of night action!" Metagaming has many forms, so if you think something might be metagaming, check with the host first.
10. Play for your side. If your actions are obviously aiming to sabotage your team's chances of winning, that is bad. If you think something might count as playing against your side, ask the host if it is.
11. Don't post in the thread at night.
12. Don't post anything that could influence the game after you're dead. This also applies if you aren't in the game at all.
13. Don't copy and paste or screencap anything sent to you by the host or other players as a form of evidence. This is to make your information not super easy to confirm.
Also see the Mafia Code of Conduct here:
https://nuzlockeforums.com/forum/index.php?threads/nuzlocke-forums-mafia-community-code-of-conduct.19483/
A general mechanic of this game is that a certain number of power roles will be chosen to be impostors, who have the goal of killing off non impostors so they outnumber the crew and can then win. The planned number is that 3 of the PRs will be impostors, and the other 4 will be Town. Remaining players will be broken up to villagers and goons as needed, though expect it to be mostly villagers.
You're the person constantly running around the ship. Presumably you just have a bunch of wiring tasks all around the ship. You're the first person to run to a sabotage in order to fix it. Your experience with fixing the ship has made you the go to tech guy of the ship, be it fixing the engines or just fixing some wires, you can use your tech skills to repair any item you come across. This same experience allows an impostor to sabotage any items another person might have, especially under the cover of darkness. You can visit 1 person each night to repair (crewmate) or sabotage (Imposter) any item another person might have. (Mechanic or Evil mechanic)
You're the person who's constantly Sleuthing. You got told that there are impostors on this ship, and you intend to corner them and prevent their escape. You know that any time two people go somewhere alone, it's almost certain one of them will turn up dead. Using your expertise with the security cameras, you can learn the alignment of another player in the game, being able to figure out if they're sus or not. These same sleuthing skills allow you to hunt down and determine where a person is going during the night. (Cop or Evil Tracker)
You're the wild card of the group. Sometimes you'll just be looking at a group of people and a flash of realization will strike, causing you to conclude that it must be pink because you saw them on one side of the map and suddenly they've ended up on another. Or that perhaps Lime was walking strangely and was probably trying to kill you. These flashes of inspiration are given 3 names at a time at the start of each day phase, with these 'dreams' containing at least 1 impostor on each of them. However this wild card status makes you nearly impossible to pin down as an impostor, especially when their communications are disabled. If you are voted on by the crew, every crewmate needs to vote on you for you to be ejected. (Dreamer or Filibuster)
More than anyone, you understand the effectiveness of martyrdom. You try to take advantage of people splitting into groups to hopefully catch people slipping up and committing murders in front of you. Especially when a body magically turns up in electrical after brown & white entered and never exited. Each night you can hand out a crystal ball to another player, this crystal ball will reveal another player's alignment upon death. This knowledge also allows you to understand the importance of the self report or misdirection when something is going down. As impostor you also give out crystal balls, though yours tell a story in reverse compared to the real deal. (Enchantress or Evil Enchantress)
You're the person who's always ready with the emergency meeting. Rather than going for tasks, you want to press the issue of who the impostors are by ejecting them out of the ship. Some crewmates are the hunted, but you are the weapons man. You are the hunter, and your ability to shoot asteroids is no joke. As a crewmate you can hand out a gun to another player. This gun can then be used anonymously during the day phase to remove another player from the game. This same aggressiveness makes you a murder machine when Impostor, often killing one person quickly, and another right when you can again. Especially when the time crunch of Oxygen is on the line. When Impostor, you still give out these guns, however these guns only will work on crewmates. Any attempts to shoot an impostor will backfire.(Gunsmith or Associate Gunsmith)
You're the person who handles shields. See those shields that are preventing the ship from being damaged by those many asteroids or other phenomenon? You're the master of said Domain. Your skill with the shields makes you something of a protector, you like to stay with big groups to ensure no violence. You can use these shields to distribute miniaturized versions of the shield tech during the night, allowing others with these shields to survive one attack. However, as an impostor you have rigged these shields so that they will always fail upon an attempted kill. They'll feel safe, until suddenly their vest fails them as they go to fix reactor. (Vestmaker or Evil Vestmaker)
You're what is called a medic. You usually handle the medbay, but all hands are on deck now. You tend to stick by other players, constantly trying to check up on them and make sure that they haven't been killed by another player. As the nurse for the crew, you can prevent a person from being killed. However in doing so that person will be unable to act during that night. As the impostor you are the undisputed master of the doors, using them to facilitate your murders by trapping your victims in different rooms. You can trap another player during a night phase, this will prevent them from using their ability. (Nurse/Escort)
Red:
Mechanic
or
Evil mechanic
Orange:
Cop
or
Evil Tracker
Yellow:
Dreamer
or
Filibuster
Green:
Enchantress
or
Evil Enchantress
Cyan:
Gunsmith
or
Associate Gunsmith
Blue:
Vestmaker
or
Evil Vestmaker
Purple:
Nurse
or
Escort
Associate Gunsmith cannot give guns to other members of the mafia.

If Evil Mechanic hits a gun (of either side), then the gun will be guaranteed to always backfire.

Speedchart (First action to last): Purple>Blue>Cyan/Green/Orange>Red>Impostor Kill
Signups:
1. Pluslefan
2. Cirr
3. Aureum
4. Hobohunter
5. Greenchu
6. VGBM
7. Fractale
8. Solaris127h
9. SweatingCalender
10. TheTRUEgge
11. AnOddEncounter
12. Rueblie
13. EeveeFTW
14. redninjapuffle
15.
Last edited: