Master of Feels
Artist
Team Alpha
Pokédex No.

254
Caught

Jul 1, 2019
Messages
Location
Nature

Lax
Pronouns

She/They
Pokémon Type

Ghost

Psychic
Pokédex Entry

Their mind is more often in the clouds than not. Most likely sick. Will probably eat your snacks.

Current Update Schedule: Fridays​
Heyyyy! Spacey here, that Nuzlocker who has only posted comics. Lowkey wanna just have a silly run where I get to be myself. Join me and discover that I can be funny too I swear I don't just make people cry I'm more than that truly I-
I've been joking around about doing a run with autocorrected/predicted nicknames so I figure, hey, let's do a screenshot run! But I only play on cartridge... so hey, let's do a Switch game! Boring encounters? WONDERLOCKE TIME! Oh, are they "Surprise Trades" now? Too bad. Still a Wonderlocke. So I'm gonna play Sword!
For reference, this is like... a half-blind run. I sure did play gen 8! That sure was a game! But I remember very little of it, especially gameplay-wise. And I'll be using websites to look shit up ahead of time lmao so like....
half-
blind.
RULES:
If a Pokemon faints, it is considered dead and can no longer be used.
You can only catch one Pokemon per route.

SWSH-Specific Clause: One Pokemon per Wild Area zone is allowed. Sure, it might be a lot of encounters, but I also want to autocorrect as many names as possible, so.

All Pokemon immediately get traded away through Surprise Trade upon being caught.

The maximum level allowed from a traded Pokemon is the next gym leader's ace's level. If the level is too high, it must be traded back out for a new one.

0 Badges: Lv. 20
1 Badge: Lv. 24
2 Badges: Lv. 27
3 Badges: Lv. 36
4 Badges: Lv. 38
5 Badges: Lv. 42
6 Badges: Lv. 46
7 Badges: Lv. 48
8 Badges: Lv. 65

All Pokemon must be nicknamed after receiving them. I will be naming them by using autocorrect and/or predicted text on my phone because I'm a weirdo.

Post-beginning rule addition: If the Pokemon's nickname can't be changed, I'll change it in my heart. aka in my team drawings

Dupes clause is active (because autocorrected names aren't as fun after the first time) but it will be singular (as opposed to covering the entire evolution line) - for example, if I get a Wooloo and name it as a Wooloo, then I can keep a Dubwool if I get one in a later trade.
Loose Level Limit Rule: Try not to pass the next gym leader's ace's level. I have yet to attempt this with required EXP Share on - if a Pokemon passes the level while reaching the gym, I won't go nuts over it, but I won't be grinding levels past the ace's level purposefully. If there are underleveled Pokemon to train, the max-level Pokemon will be temporarily boxed while grinding.
BONUS: When a Pokemon enters my team, I'm gonna draw them!!! This barely qualifies as a rule but I'm putting it here anyway.
Time for a hopefully ridiculous time!!!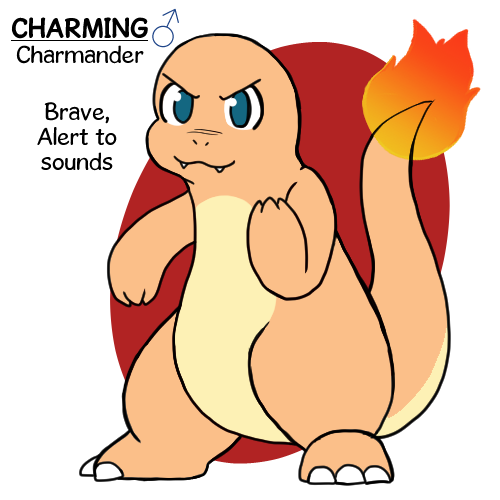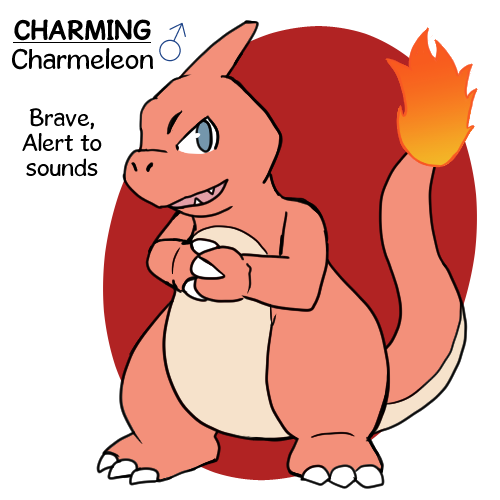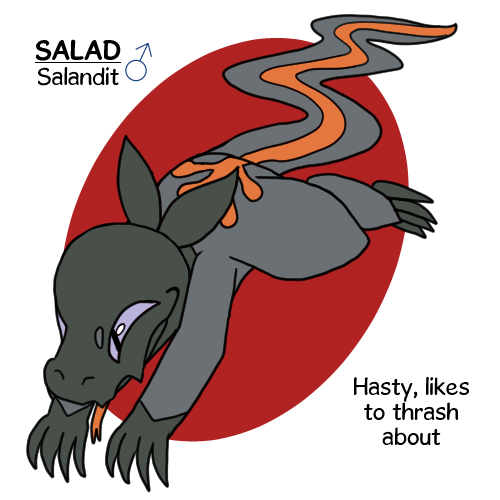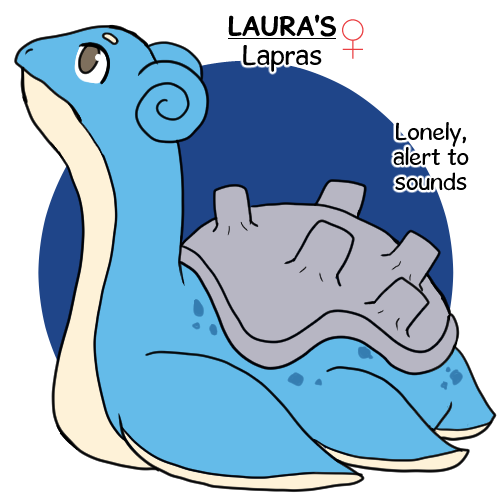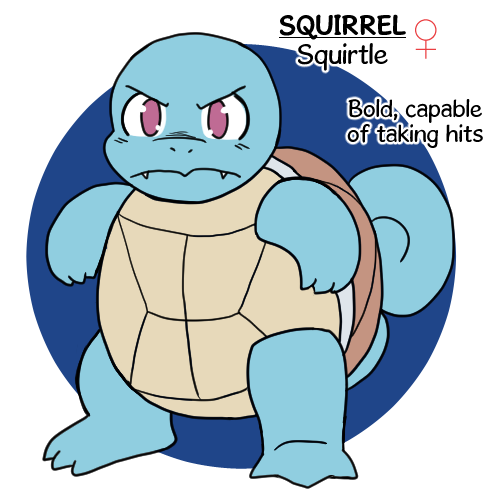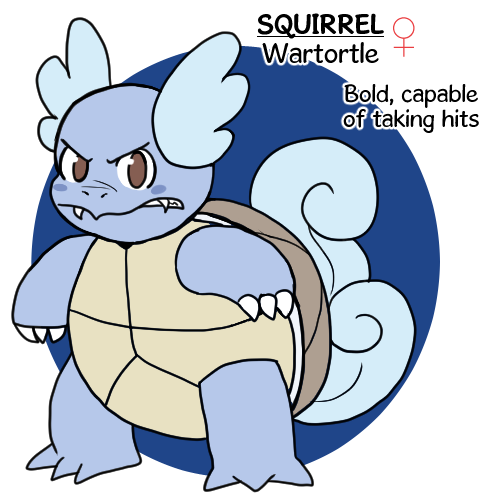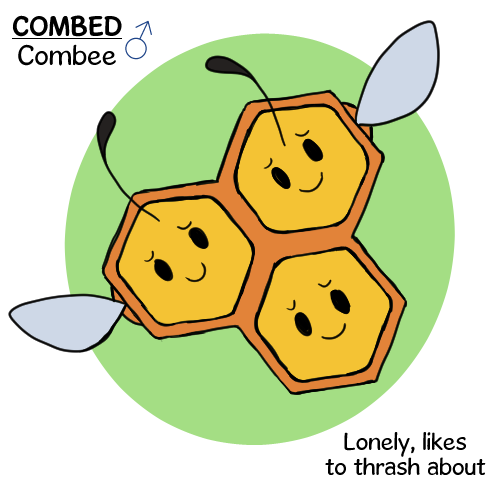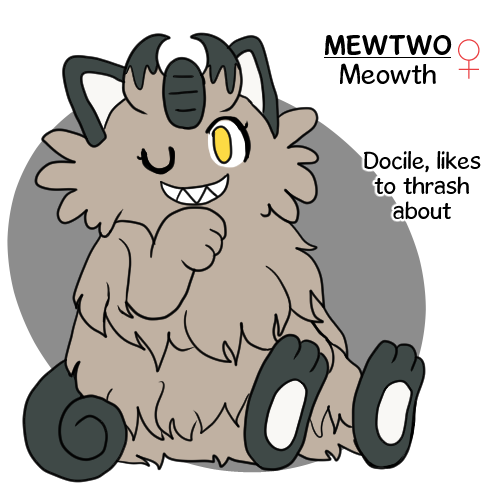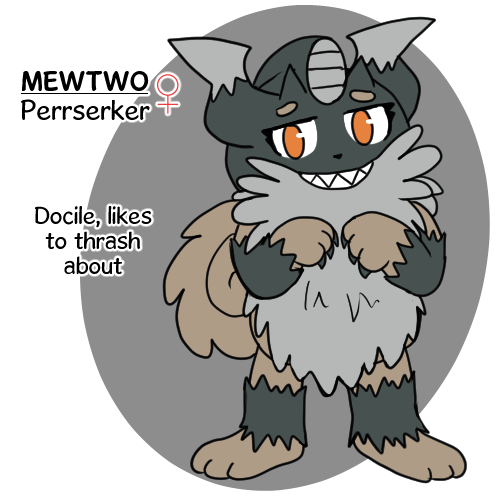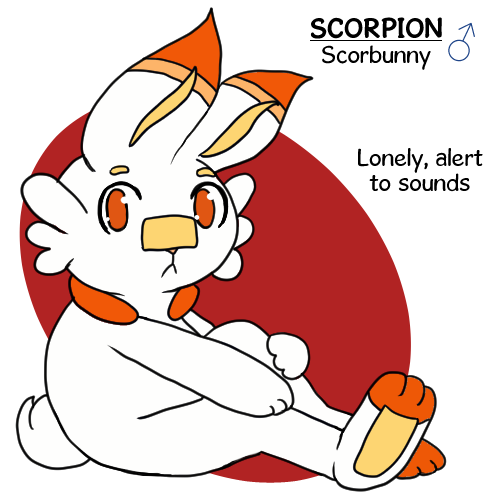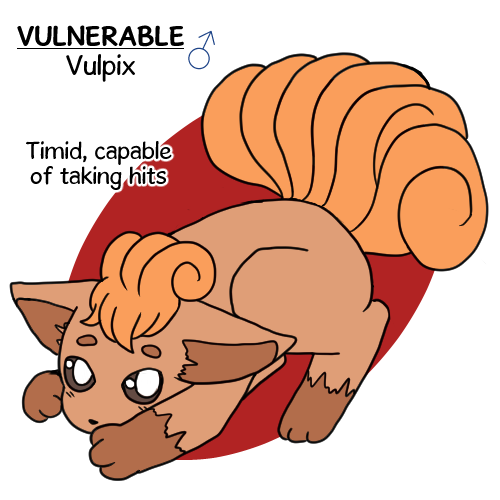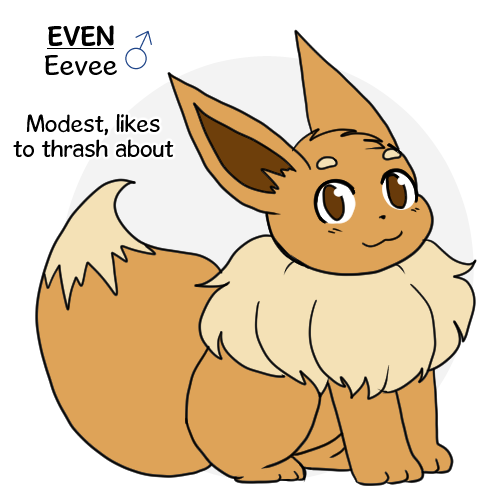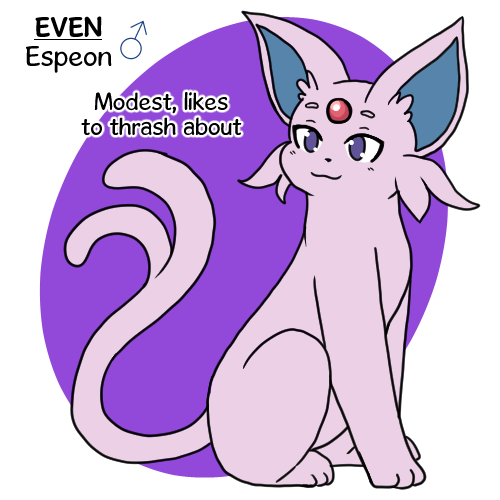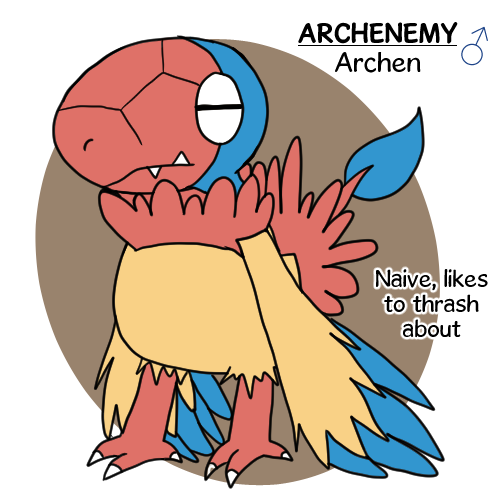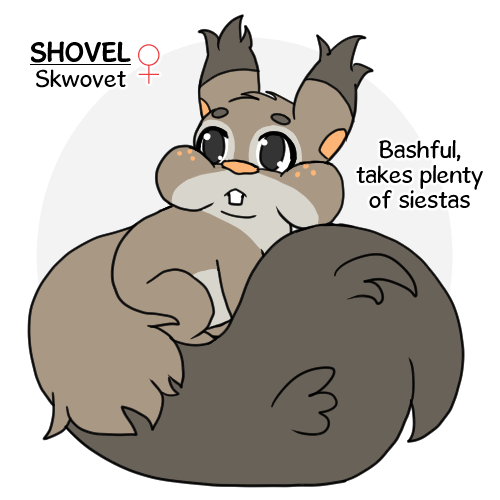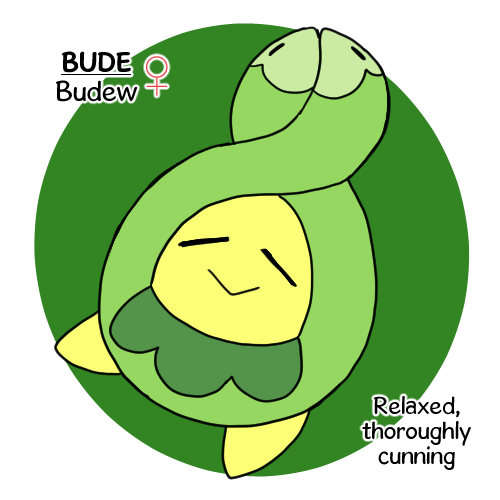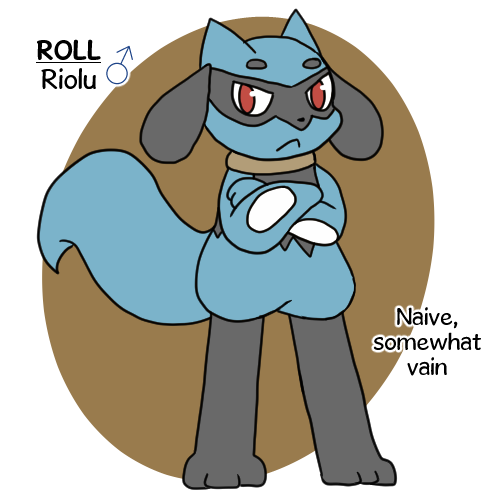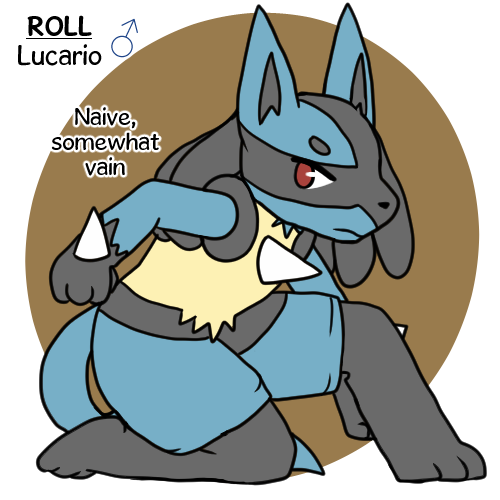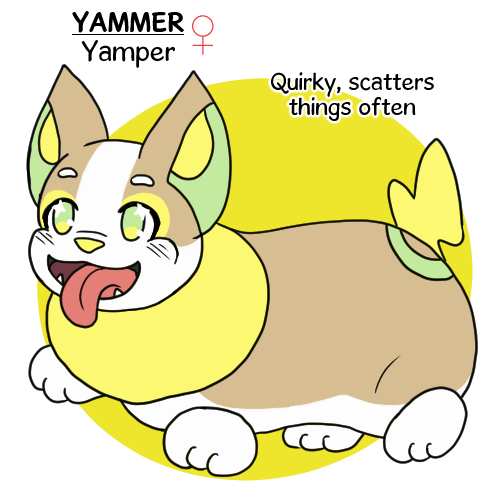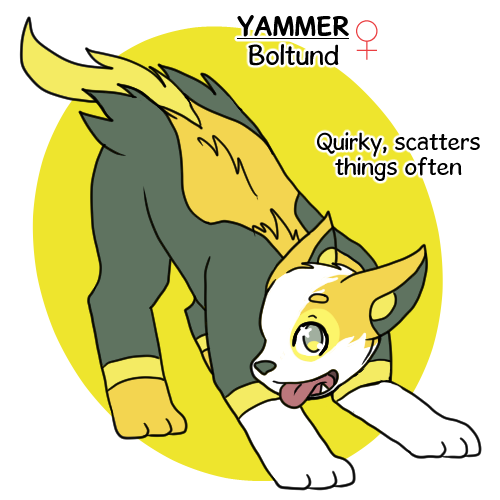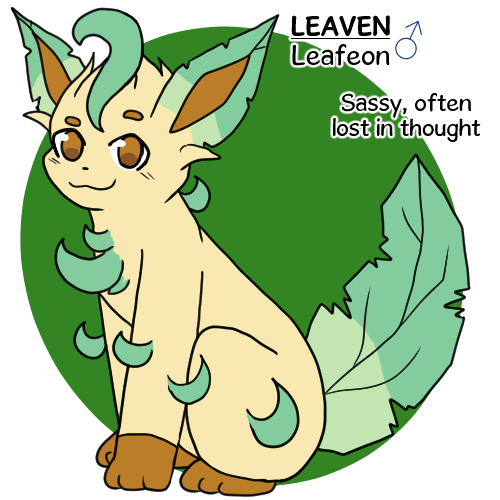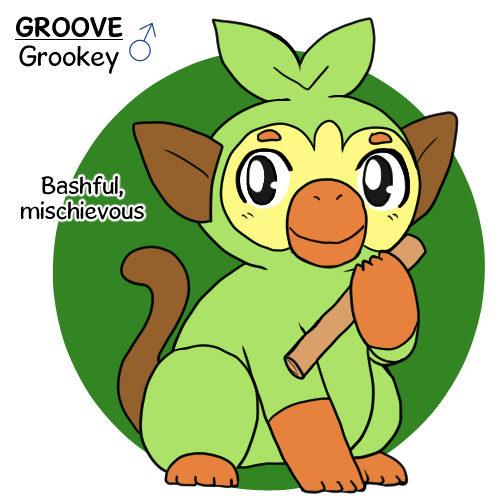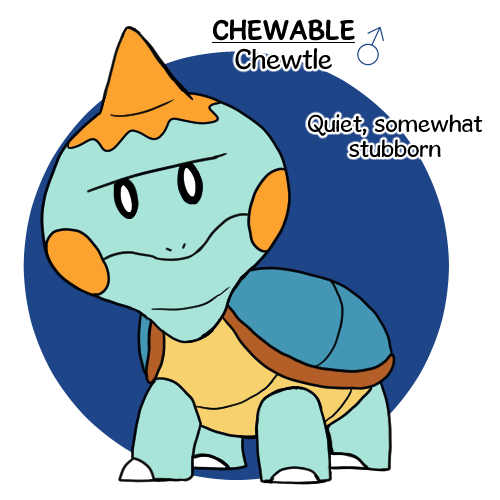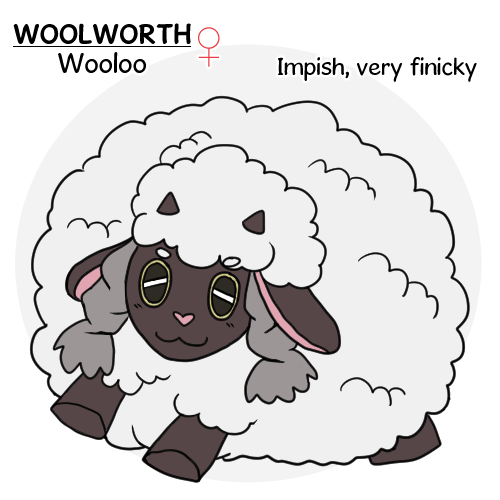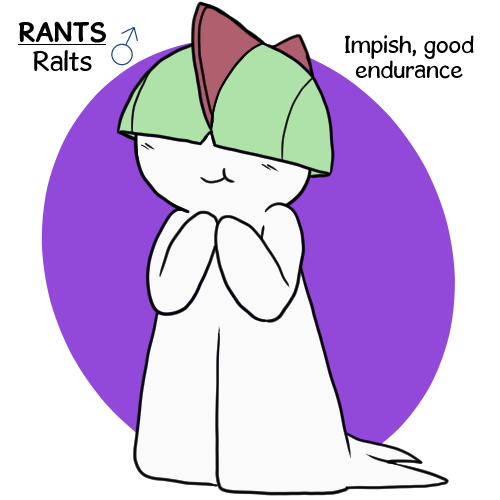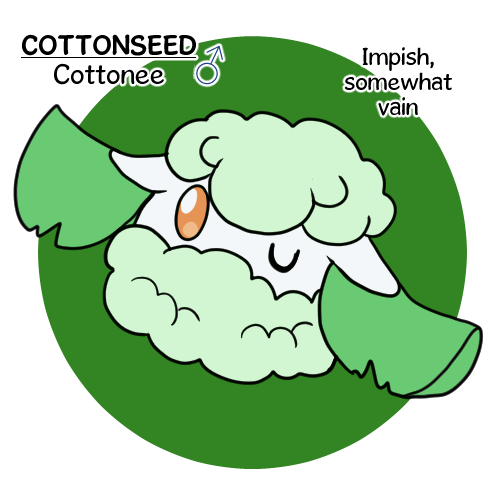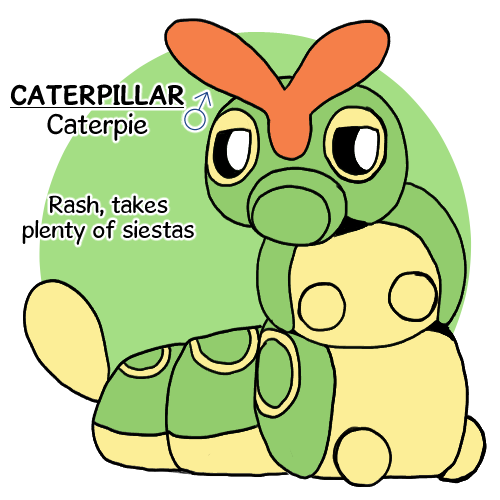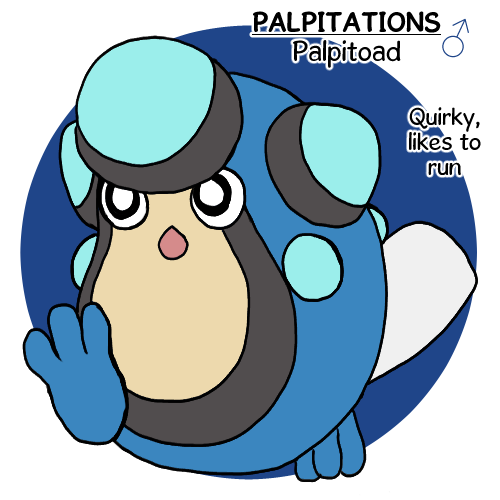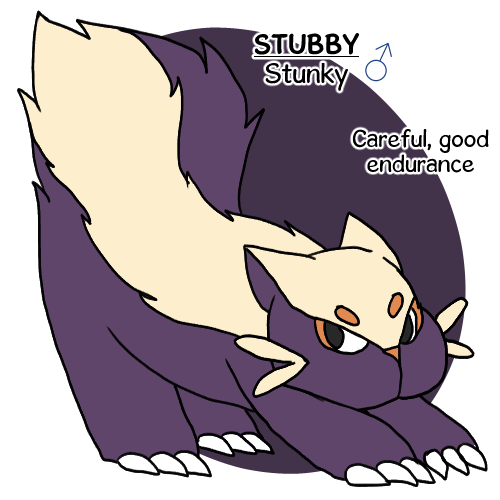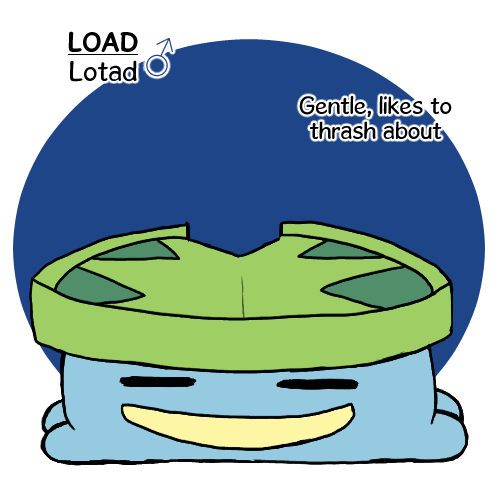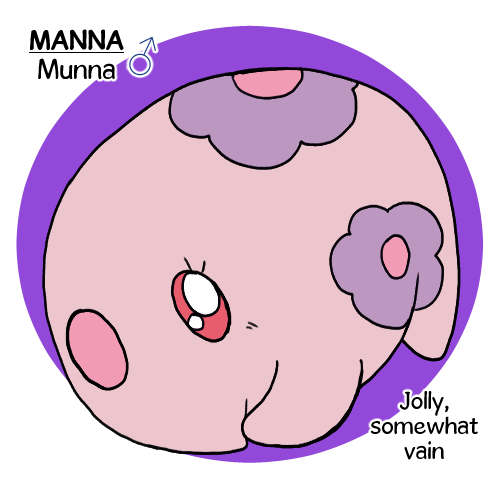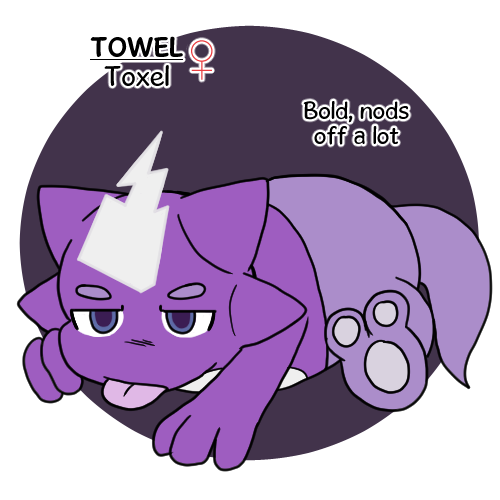 Turns out they don't just let any random person down the street send off Pokemon into the void. That's rude! Time to rush through an hour of gameplay.
Pictured: Me, vibing
What exhibi- OHH! That was TODAY? I just assumed Leon and Raihan were trending on Twitter because the paparazzi caught them holding hands or something.
Sorry, pal-o, but you pre-record every battle that Leon's in anyway, right? We can just watch it tonight. And your brother, who is supposed to be "live on TV" right now, is actually on his way to Postwick right now, so... Oh, are we running to find him right now? Cool.
Same, buddy.
We sprint down the hill to Hop's place and, lo and behold, Leon's not even there yet. Hop, for whatever reason, thinks his mother stuffed her 6-foot-tall adult son into a cupboard. Unsurprisingly, she did not do that, and Leon is actually still at the station. Now we're sprinting to the station! Hop is single-handedly the reason why I'm still in shape.
How 'bout you mind your own fuckin' business, mate.
sg;smgs;sg i'm so sorry i forgot galar was just Like This. absolute gooberville all around
We drag Leon down the Straight Line back home because apparently he's just THAT bad at directions (listen, I relate, pal, believe me) and Hop's like "HI BIG BRO YOU GOT US POKEMON RIGHT RIGHT RIGHT" and Leon's like holy shit fine yeah here. And I'm like oh right I gotta actually pick one even though I'm not keeping it. But choosing my starter also decides Hop and Leon's teams later so I used a random number generator like a true gamer.
Awww! This would be way cuter if I wasn't gonna throw him into the void at the first opportunity! Fortunately for him, I'm stuck with him until I unlock Y-Comm shit.
Hop and I have our first battle! He's all like "I have two Pokemon with me!" because he's a JERK but it's fine cause this fight is scripted to get me my super effective move after defeating his Wooloo so I win easily anyway.
Also I 100% forgot this was possible dialogue and I'm cracking up
Okay time to go home to tell my mom I'm headed to the Pokemon Lab and-
I WISH I COULD SAY I WAS CHILL BUT THAT NOISE ACTUALLY MADE ME FLINCH NSKGSNGKS
Turns out a Wooloo just crashed through the gate into the sketchy misty zone. We suspect the fluffy bugger is in danger and decide to chase after it. Let's fuckin' go! All I have is this giant leather bag and a rabbit but that should be enough to survive the unknown, right?
Narrator voice: It was not enough to survive the unknown.
Okay so I didn't
die,
but I fainted in front of the champion who then yelled at us for being absolute fools so it was just an unfun time all around.
Same, buddy.
I tell my mom that I'm going to the next town over and hurry on over to Wedgehurst. This time I can go into the grass but because I don't have Y-Comm unlocked, I avoid all the wilds, pick up the items, and yeet outta there.
Leon's Charizard's a true bro. Dude's standing in front of the station to distract all the fans so his trainer can give his brother and brother's friend a tutorial lmao
THE GOODEST BOI IS HERE
Leon goes on and on about how great Yamper is at finding things and helping him find his way and then he's like-
HA! I relate so hard to this. Oh, does the dog have a person? I guess I should acknowledge their existence too.
GOD, I relate so hard to Sonia through the entire game. I know my avatar character is this small child but I'm actually Sonia.
Ahhhh hello there! We are going to be best friends, you and I.
Now I can access all of Wedgehurst! My lovely mum gave me some pocket money, ideally to spend on potions and such, so naturally, I spend it all on clothes.
Listen, personal expression is Very Important!
As I enter Route 2, Hop's waiting and ready to start teaching me how to catch a Pokemon... then Leon pops out of literal nowhere and is like ACTUALLY I think I'LL teach you how to catch a Pokemon! And this is when I learn that he is Extra even against a wild sheep. Bitch threw the ball at it like he was being rated at a model competition. But he gave me 20 Pokeballs so anything he has done is forgiven.
I basically bulldoze through Route 2 and beat everyone with Scorbunny. God, this is experience I could be giving Pokemon I can ACTUALLY USE but noooo I gotta unlock the INTERNET.
Wh- Imagine walking up to a scientist and asking them if they've learned EVERYTHING about the thing they're studying. "Hey have you mastered this unknown field that you are the sole researcher for? No pressure or anything."
Hop, with the subtlety of an elephant, yells "HEY MAGNOLIA CAN YOU CONVINCE LEON TO ENDORSE US SO WE CAN BE IN THE LEAGUE CHALLENGE" and she goes all grandmother on poor Leon like "you WON'T enDORSE them? why the HECK not? are you STUPID?" and now we're battling with our babies to show we're exciting enough to challenge gyms I guess.
Well, my Scorbunny was level 9-10 and had no problem against Hop's 3 Pokemon. I'm gonna miss this guy lol.
Well that was all very convenient.
gnsgsnglsngls
"You're a fucking PROTAGONIST, aren't you???"
We eat some curry, sleep over at Magnolia's house I guess?? then wake up ready to go!! Then I notice something peculiar at the bottom of my screen....
Eyyyyy!! It showed up earlier than my test file for some reason but I'll take it! Let's get started on the actual chall-
oh. lol. right.
WELL HOP CHALLENGED ME TO CATCH SOME POKEMON ANYWAY AHAHA UHH-
Okay!! Now we have the routes up to this point covered! But I don't have the Box Link yet so I figure I can finish a couple more cutscenes before hopping into the surprise void.
look upon this barren wasteland, hop, and look at all the fucks i give, for there are none
After a very cute and short train ride, we end up getting dropped off at the wild area because... well, uh... a bundle of Wooloo are hangin' out on the tracks. I, too, would stop and ruin the entire region's public transportation schedule to allow the Wooloo to vibe. Hop's all excited about having a perfect excuse to Get Gud and I'm like okay true but also GET ME THAT BOX LINK oh wait look there's sonia
Hoooo boy, Hop, you don't even know the HALF of it, mate.
Anyway!!! Sonia got me the Box Link and I'm at the spot where I thought Y-Comm was SUPPOSED to show up (I still don't know why it showed up earlier for me) so now I can actually finally start this challenge!!! However, this prologue is too long and I gotta draw my new friends so I'll end this part here.
Chapter One's gonna introduce the first actual teammates!! Let's do thiiiiiis-
jesus CHRIST i forgot other trainers pop up in the overworld when you're online holy shit they just APPEAR
Last edited: