🌻🌻🌻
Badges
Pronouns

she/ her
Pronouns

she/ her
Pokédex No.

4603
Caught

Jun 14, 2021
Messages
Nature

Adamant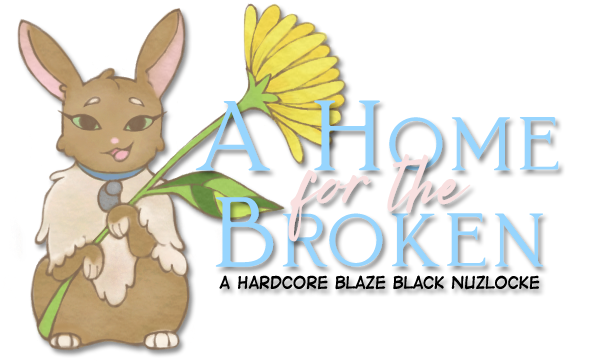 ❗ DISCLAIMER ❗
A Home for the Broken uses the word broken in its title. Please note that broken is NOT USED to refer to any conditions, illnesses, or traumas exhibited by or afflicting the characters of the comics—you are not broken because of your conditions, illnesses, or traumas. YOU ARE NOT BROKEN.​

🌻🌻🌻
​
❓ WHAT IS POKÉMON BLAZE BLACK ❓
Pokémon Blaze Black is a rom hack by Drayano. This hack is an enhancement edit of the original games featuring all 649 Pokémon (all Pokémon up to Gen V), edited trainers, an increased difficulty, and improvements to many existing Pokémon, among other things. Blaze Black does NOT alter the story of the original Black and White games.​
Last edited: