Hi and Howdy, welcome to the monthly Nuzlocke Forums newsletter! I'm your delivery boy, Bug, and I'm here to keep you informed in all the recent happenings around the site. May-haps you'll find out something new! Eh? Eh,
get it
??
artwork c/o @Polymori
​
This month marks the first month of our new banner system! You can read the discussion that lead up to the implementation of this system
here
, if you're interested in the process behind it. But for a
TL;DR
of the discussion, we will be accepting one banner from each user for a forum-based run or project the last week of every month. You can swap out your banner every month if you would like, but we will be wiping the whole collection of banners three times a year to keep inactive content out of the rotation. if you don't like seeing the banners, you can opt out of seeing them in your user settings!
We will be accepting the next round of banners in
this thread
from
May 24th
and closing on the
1st of June
. Please read the requirements for banners to be included in the rotation! We will not accept any late submissions or edits if a banner does not meet the requirements.
Now, I'm excited to present all the banners that were submitted last month. We got a total of 32 banners, check them out!
This month we transferred the site over to a new server, the reasoning for which can be found in full
here
. The transfer was successful, and we're beginning once again to bring over the rest of our archives from Tapatalk as the new server seems to be running buttery smooth.
With the transfer done, the tech team will be turning its focus over to further documentation of server upkeep procedures for internal use, and further defining what this new section of staff is going to be going into our feature. A huge thanks to
@Fullmental
for being the backbone for this server transfer!
This month,
@glancesherlock
brought us their very first feature!
As Above, So Below
by @Rhema
​
This Alpha Sapphire Wonderlocke follows Lilian, a young woman who's had it with the celebrity life her mother has groomed her for, and so sets out on a journey where things are on her terms. Or... at least, they should be. In a meet-cute gone awry, a newly-hatched Ralts imprints herself on Lilian, meaning she's stuck with the little 'mon and its beleaguered owner, Wally. Neither he nor Lilian are thrilled about the situation, but circumstances denote they become traveling companions, making their way through Hoenn while fending off both the paparazzi and each other's attitudes. But who knows? Perhaps a budding friendship will form along the way, or maybe even something... more?
​
We also have a fan feature from
@HardlyStellar
! Thanks for the shout-out!
I'd actually like to reccomend Ciel's Ruby Breaklocke. The ruleset looks really tough, and (now that I understand it) will probably lend itself to some really tense moments. Plus, the commentary Ciel provides is pretty dang funny, so it's overall a really nice read. You can check it out

here

! Go peep it while it's still relatively new.
​
Last month, we brought back the point system for teams
Alpha
,
Omega
and
Delta
, and many of you dashed to participate!
April submissions include
:
185 Comments​
54 Updates​
7 Fanworks​
1 Finished run​
In the end,
Delta
came out on top with a whopping
25,100 points
! Good going Delta.
Alpha
came second with
6,400 points
, and
Omega
in third with
1,900 points
.
Related
: We've adjusted the way we calculate points to even the playing field for all teams. Total points for each team are now divided by the number of users in each team. This ensures teams with more users are not able to out-muscle other teams by user count alone.
This does not change the result for last month, but it did close the gap significantly and proportionate to team size. Adjusted totals came to
173 points
for
Delta
,
55 points
for
Alpha
, and
21 points
for
Omega
.
This also lends a huge helping hand to organized events, as the more of your team gets engaged the more likely you are to come out on top!
So far this month (
as of May 19th
) points are as stands, adjusted for team size:
Omega is making a huge comeback from last month, charging ahead like a titan! There is still time left for a final push. Will Omega claim the victory for May?
We opened an anonymous suggestion box in late April
here
, and we've received our first suggestion which is related to teams:
Uh. I can't find a tracker of the number of points for each team for the monthly challenge. Could you guys set one up, and if there is one, where is it?

Thanks!
We have set up a tracker on the front page for the current leading team, however it does rely on someone manually going into each team's point submission thread and tallying the points. With the inclusion of the forms add-on to help submit and tally points, the process has gotten easier! But it does still require a lot of manual work, meaning this sidebar only gets updated when someone managing teams is available to do so.
We're looking to see if the add-on developer would be willing to update the form to support a grading function to help further automate this process, but until then we will have to continue to do the tallying by hand.
However
: if any person from a team is willing to report point totals on a regular basis, this can help us divide the work in the meantime. This would be something like a "Team Captain" role, and teams are free to decide how and even if they want someone to step up, or even negotiate access to the champion accounts. We'll leave this decision to the individual teams, as we'll continue tracking points with our current resources regardless.
As for specific point totals, we'd need to edit the code on the widget, but it could probably be done with some tinkering, it just won't be a real-time reflection. Thanks for the suggestion! We'll make what adjustments we can.
Here is the fanwork submitted last month, and the links to the runs. Thank you so much for making someone's day!
by @Zero for PEA Shorts (@pkmnMasterWheeler )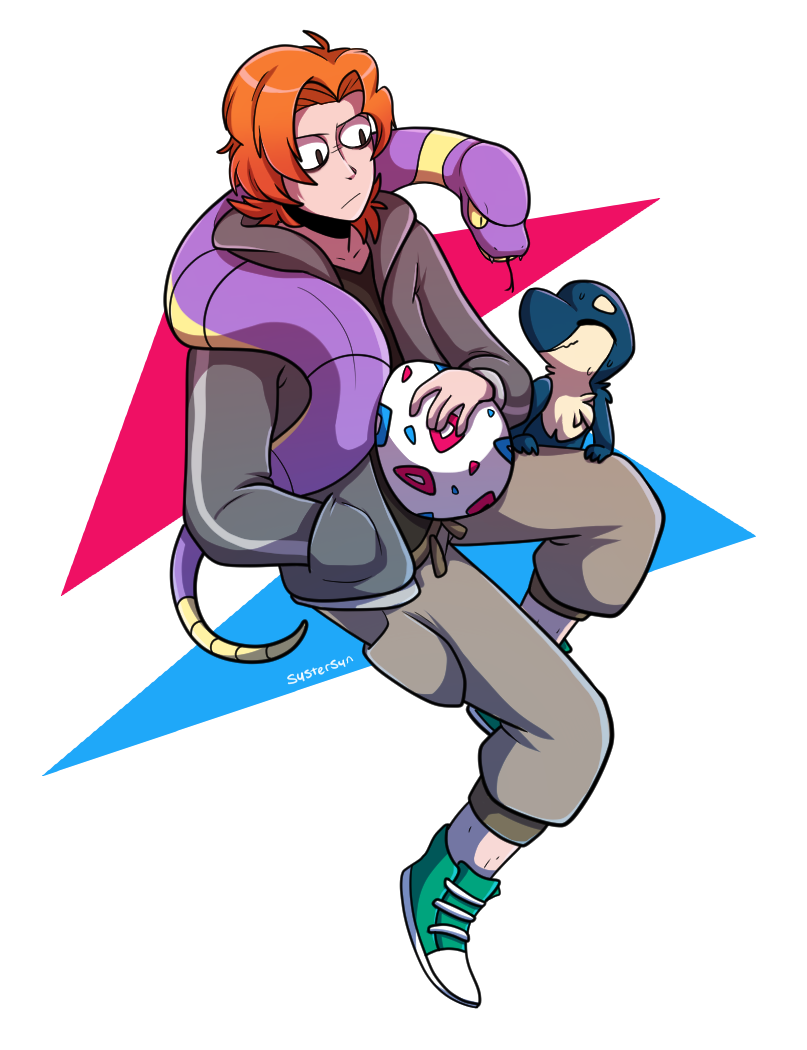 by @SysterSyn for (@Polymori )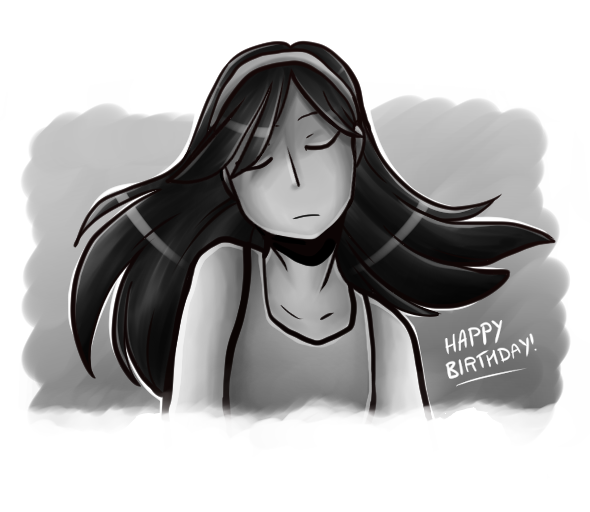 by @SysterSyn for Flame of Mystery (@Anike469 )
by @Bug for Fault Line (@cryptogeists )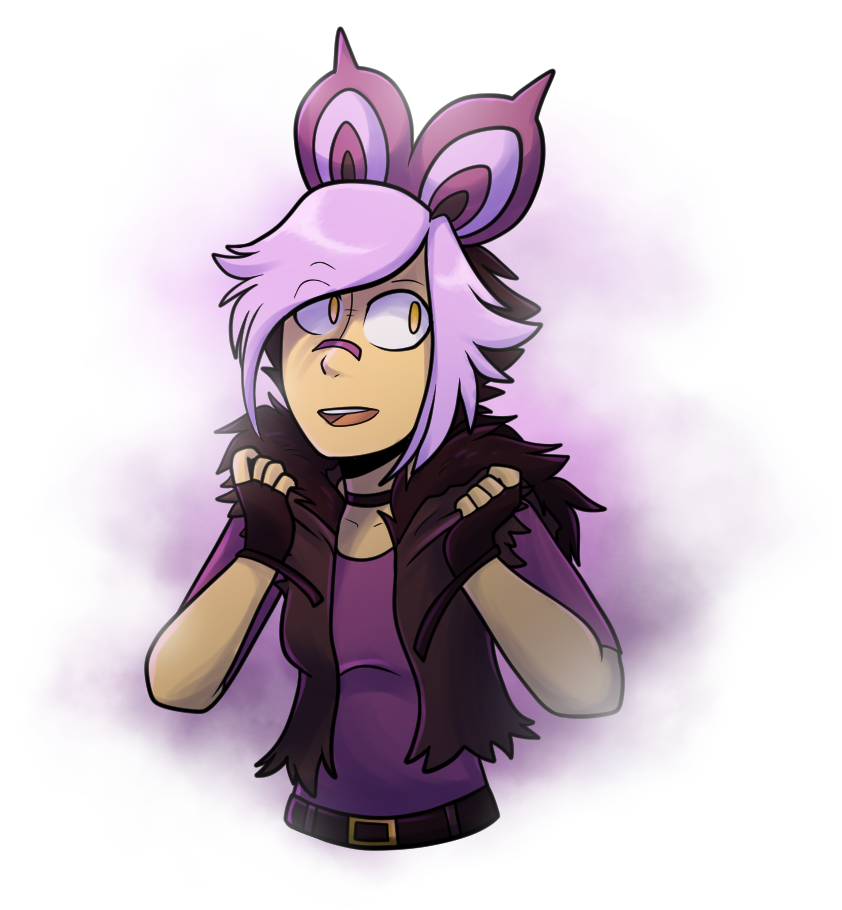 by @SysterSyn for Fault Line (@cryptogeists )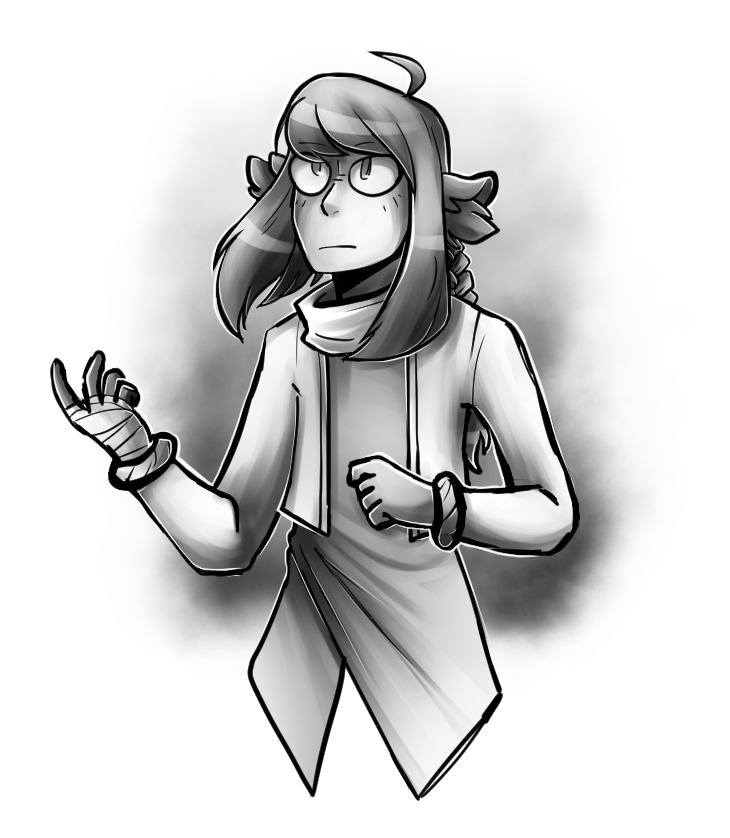 by @SysterSyn for Burn Away (@snooze )
by @Tailsimp for Across the Divide (@pkmnMasterWheeler )
​
---
The Writer's Locke has released Episode 4 of their podcast, featuring runs such as
Call of the Divines
by
@llyarden
, read by
@OrdoSkirata
;
Gracidea
by
@glancesherlock
, read by
@SilverDoe
;
Solstice
by
@MouseWithADinosaurTail
, read by
@Plain Yogurt
!
You can check out the full details of the podcast
here
, and listen to it on
Spotify
and
anchor.fm
!
If you like the podcast, drop a comment in the thread to let the hard-workers running this know!
Comment Corner is back!
@Thirteenth
has opened sign-ups for the event in
June
.
The Comment Corner is a month-long commenting event that I'm hosting in its own

Discord server

. It functions like Camp Nano, with little badges as a prize. Sign-ups for the event open a month in advance, and I'll give you guys a spreadsheet to put down your name and your comment goal. The sum of every participant's goal will be the combined goal.
You can find all the details regarding the event
here
, and how to sign up to participate! The event looks like it's going to be a load of fun, and I for one cannot wait to get myself a load of shiny badges. I mean... just look at these things. They're beautiful.
Ooky, Spooky and Bulky, this Pokemon spotlight shines on
Dusknoir
, the Gripper pokemon!
@Squiggy Azalea
brings us another in-depth article:
artwork c/o @SysterSyn
​
Dusknoir is a pure Ghost-type introduced in the fourth generation, while its pre evolutions, Duskull and Dusclops, were introduced in the generation prior. Both Pokémon are known for one thing in particular: their very high defenses. Thanks to their high bulk (despite their rather low HP), they're able to soak any and all hits that their potential teammates wouldn't be able to tank on their own. Dusknoir also has a pretty good physical attack stat backed up by crazy good coverage, making it a very solid tank for anyone willing to use it. Dusclops, on the other hand, doesn't have very good offenses like Dusknoir sadly, which means that its role is mostly going to be that of a wall for the team. Another important thing to note about this line is that you'll have to baby Duskull until it evolves into Dusclops at level 37, as it's very difficult for it to get any kills on its own without relying on other teammates.
​
You can read the whole spotlight
here
, and can make a request for a pokemon you would like to see spotlighted
here
!
The Nuzforums twitch channel, headed by
@Tailsimp
, has moved onto their next run:
A relaylocke of Platinum
! You can find the full backlog of streams
on their thread
, and catch the stream
every Sunday
to see the antics of
@MouseWithADinosaurTail
,
@Zero
and
@Tailsimp
as they take on the region... some of them for the first time.
---
And with that, we wrap up another successful newsletter. Whew! if this is your first newsletter with us, I want to welcome you to our humble forums. We are so happy to see you! And for all of our returning users, welcome back!
This year has been CRAZY so far, to say the least. What have you all been doing for fun lately? Any new shows, good meals, or nice weather to report? @ me in
Friendship Cafe ★★★★★
and let me know how you've been doing!

Until next time. Have fun, and happy Nuzlocking!